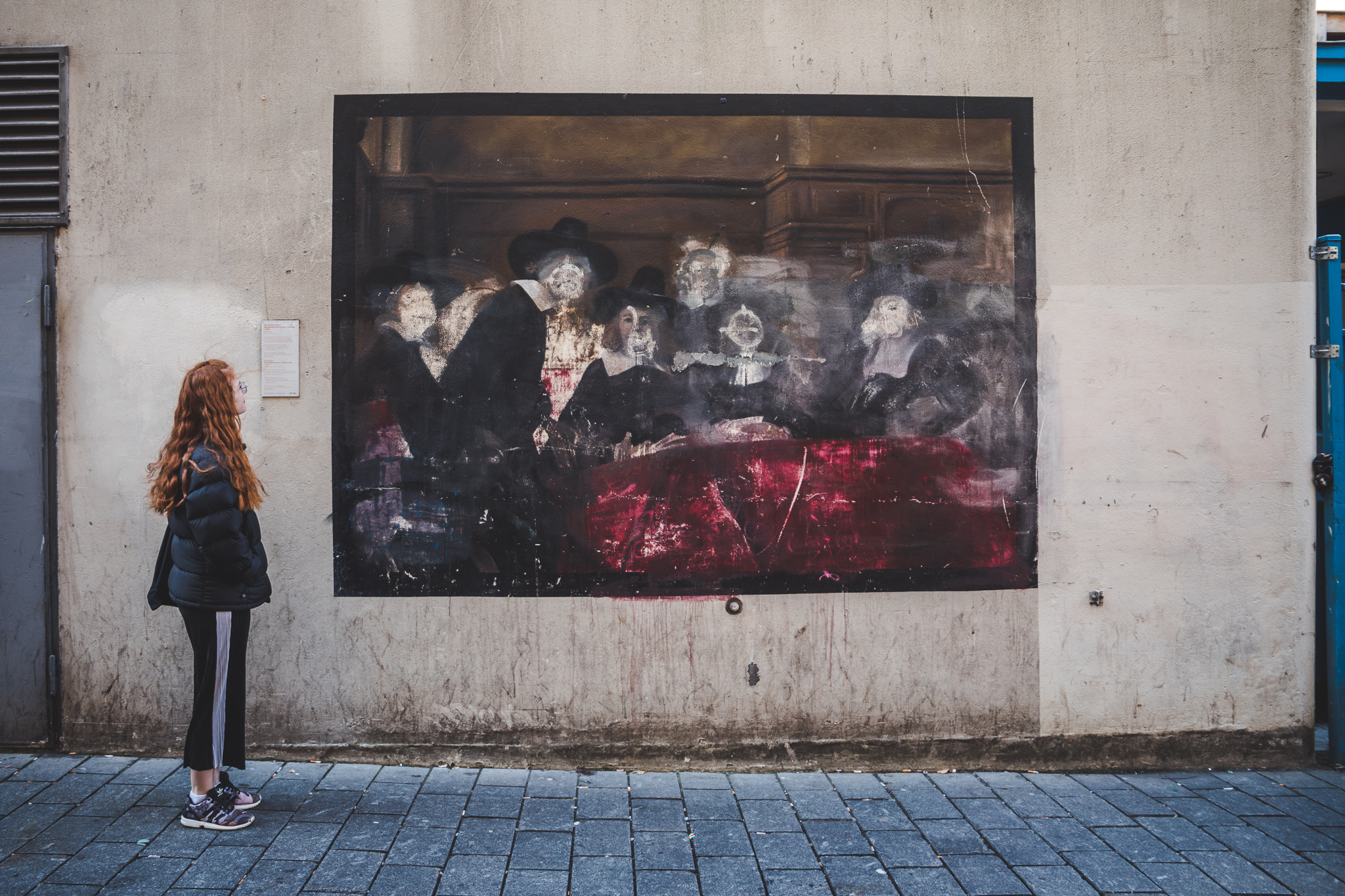 The Challenge:
Visit and review as many veggie places as humanly possible in just two and a half days. 
Monday 28th October, 2019, 18:30
Last week I'd spent a few days in London, working to create some video content from Clink Hostels in London.
It just so happens that Clink also have a hostel in Amsterdam. Which is kind of perfect for me because my best friend, Gee, and I had always planned to go to Amsterdam.
It was one of those plans that you make, you say to each other "right, we'll do this soon" and then time just slips through your fingers and before you know it, months and months have passed and you're still no closer to Amsterdam.
Well, we finally made it to Amsterdam this autumn. Ready and excited to eat a ton of veggie food.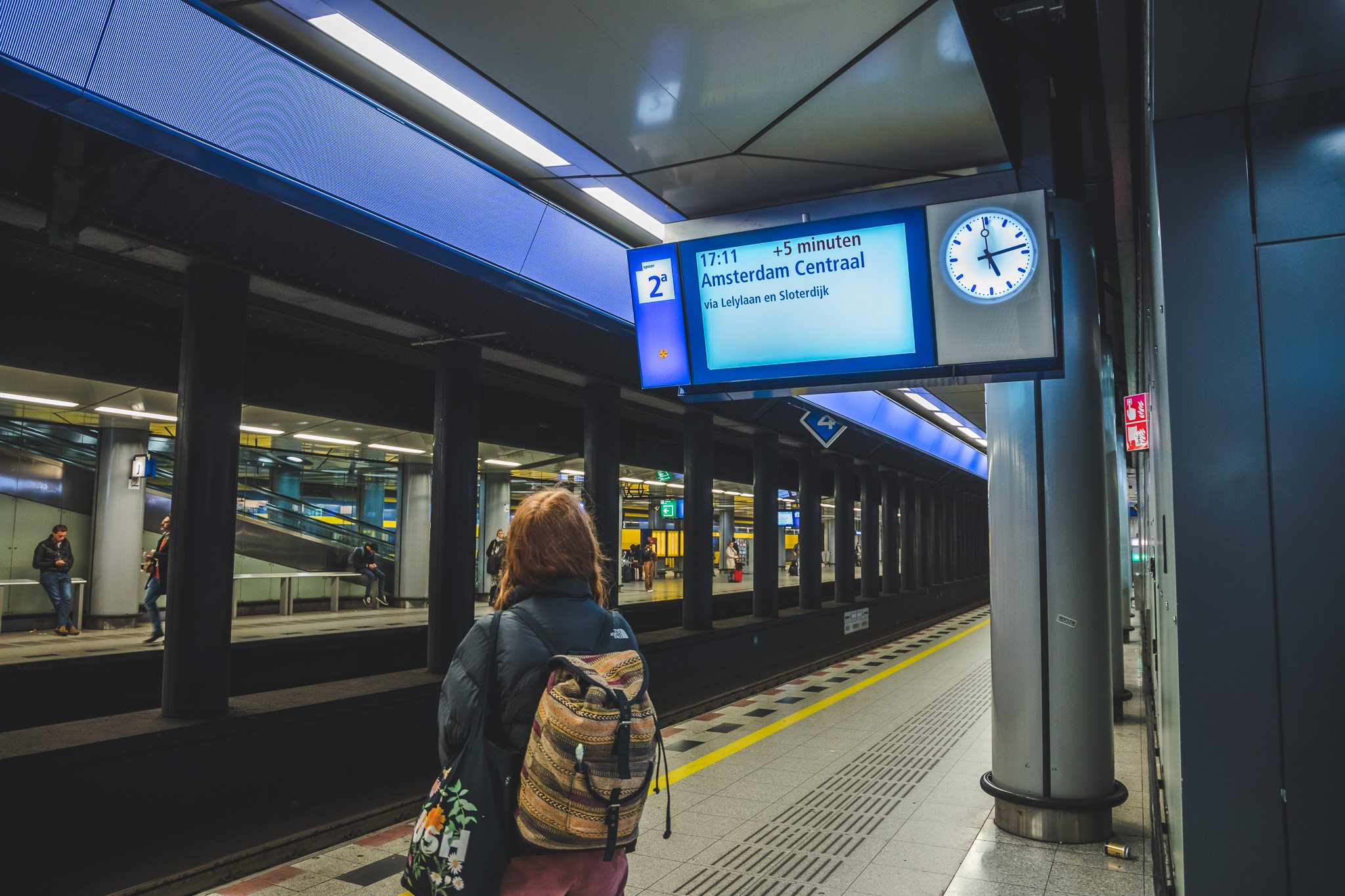 For me, it was a trip that blended spending time with Gee with work that doesn't always feel like work. I love shooting videos, taking photos. I probably would have had the camera in my hands the same amount of time even if I wasn't on assignment for Clink. 
Getting to ClinkNOORD from Schiphol airport and Centraal Station.
By the time we arrived at Centraal Station, it was already dark. You get straight off the plane at Schiphol airport, hop onto a train direct to Centraal Station.
Straight out of the door from Centraal, a ferry takes you across the river  to where ClinkNOORD is. Ferries run every 5 minutes in the day and every 10 minutes at night. It was so, so nice – having it be so easy to get to where we were staying. Without walking too far, without having to take a taxi or too many forms of public transport.
And… taking a ferry is kind of a novelty when you're from the UK and boats just aren't your usual commuting transport (except maybe in London?).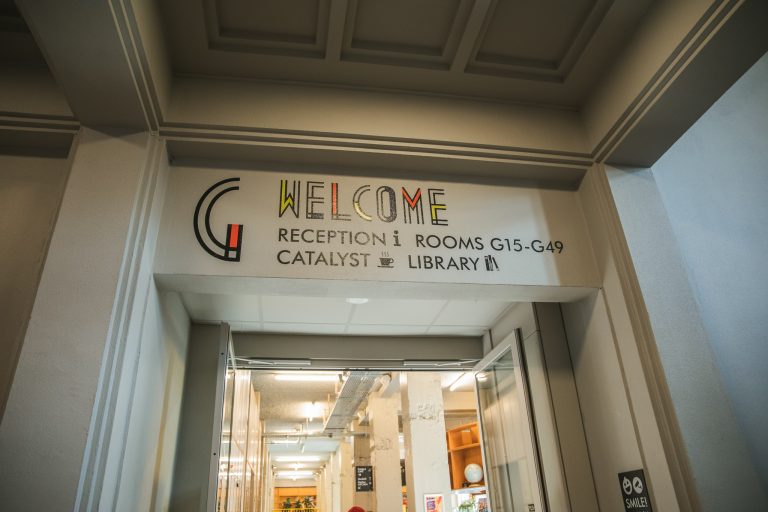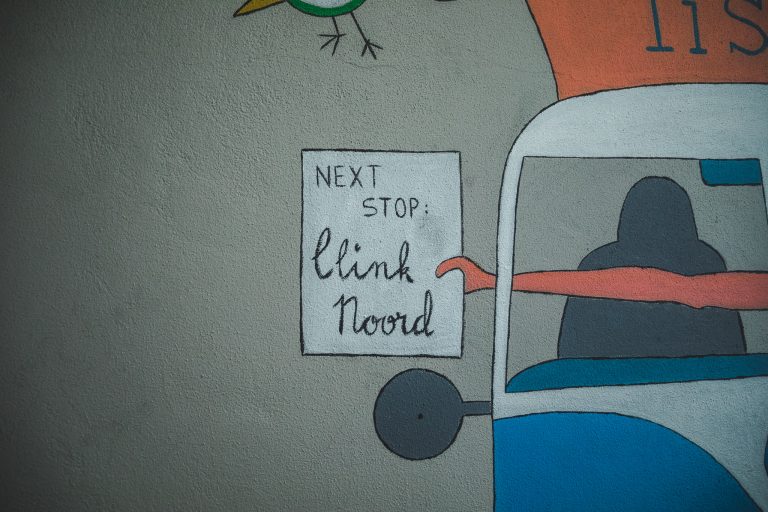 We were straight into our room; we dropped our bags off, and then we were straight out again to find our first place to eat. This one would be somewhere close to Centraal Station and to Clink, as we really were too tired to venture further afield. 
Vegan Japanese and Caribbean food at TerraZen Centre
Japanese and Caribbean food? Not two dishes I'd usually put together in one restaurant, but the place had great reviews and was right in the centre so really easy to get to; we walked there from Centraal in around ten minutes.
The cafe is tucked down a little side street with the Vegan logo covering a huge part of the window. We went in and chose the best seats, sat down amongst blankets and cushions at the front of the cafe. TerraZen Centre was very reminiscent of the kind of veggie cafes we had gone to a lot when we lived in Thailand; we could have easily been in a vegetarian place somewhere in Chiang Mai. It was comforting, having that familiarity.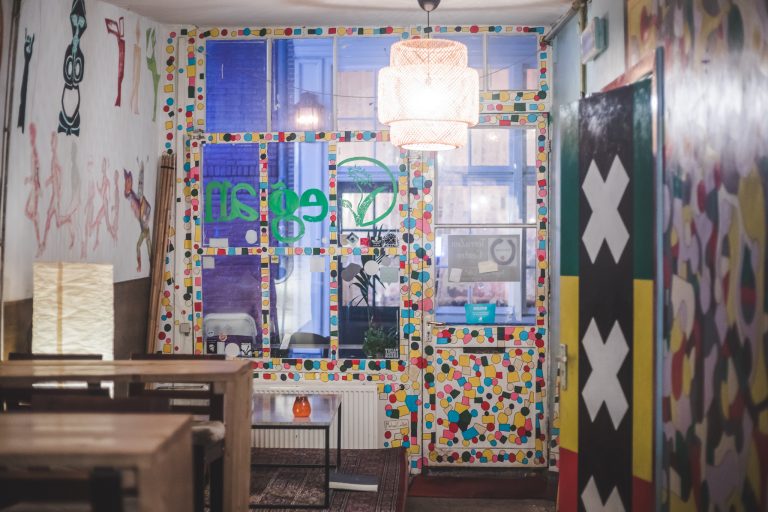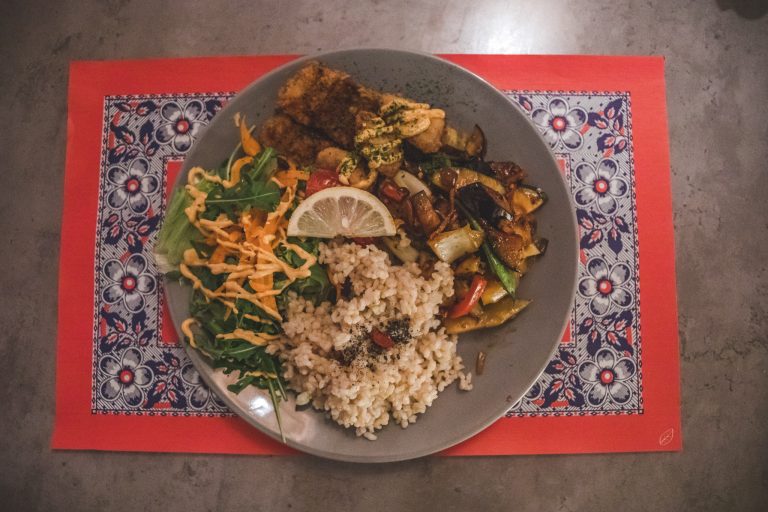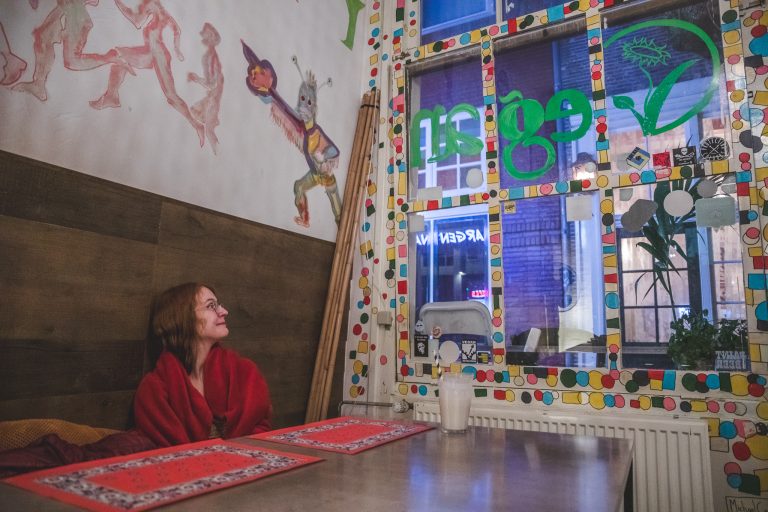 Uncharacteristically, I went for a healthier option, and ended up with coconut water and a plate full of rice, salad with some fried vegan chicken and seitan to add a dash of 'unhealthy' (well, unhealthy for vegan food, anyway). Gee went for the waaay more appetising peanut butter shake and the chicken and chips which was covered in mayo and spicy sauce. I was a little jealous, I have to admit. 
We wandered around Amsterdam a little, before heading back, sleepy, to ClinkNOORD. Falling into bed thinking about more food, and seeing Amsterdam in the daytime. 
Tuesday 29th October, 2019, 18:30
Good morning.
We woke up and headed down to try out the breakfast at Clink. They did these buffet-style breakfasts and I was intrigued to see whether it would actually be vegan friendly. I tend to avoid hotel and hostel breakfasts because, as a vegan, they are never worth the money. I usually end up with dry (no vegan butter) bread, fruit, and black coffee. ClinkNOORD's promises of being vegan friendly were, happily, true. I ended up with vegan gingerbread and Gee was very excited about the fried mushrooms and rice cakes (weird combo but ok Gee).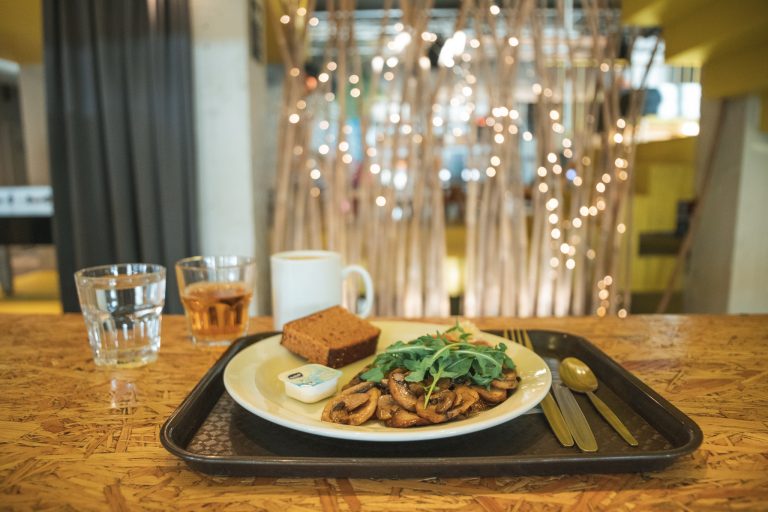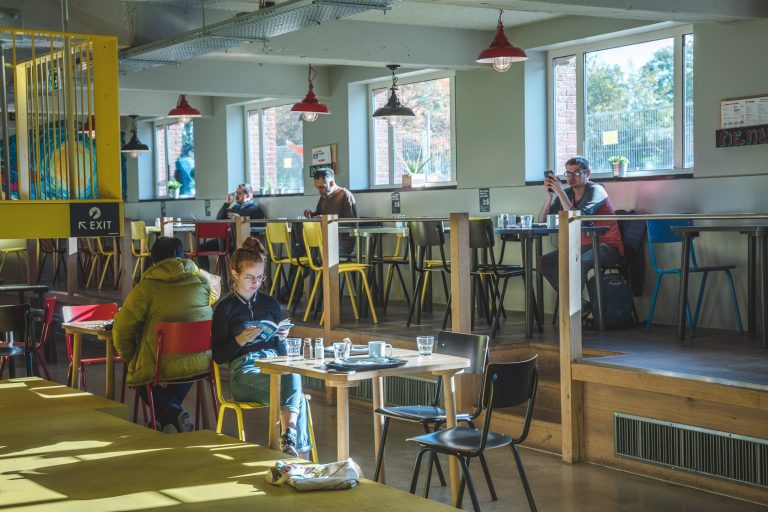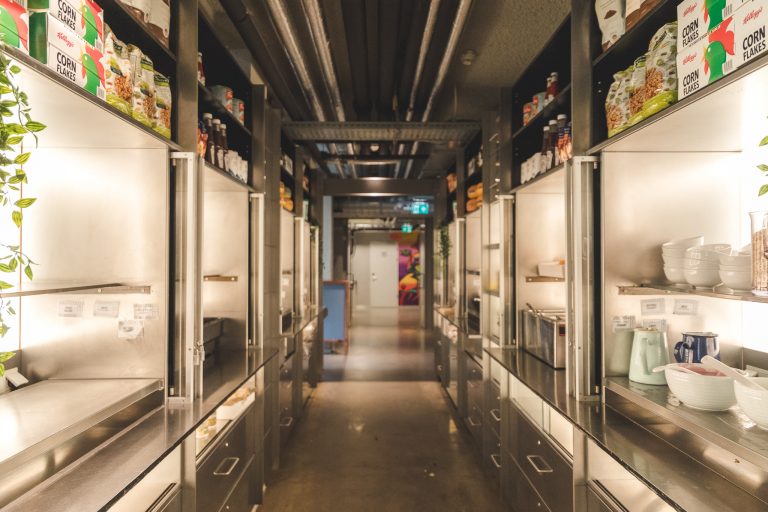 In the light of day we took in the hostel. It's massive! So much open space: a bar, an art room full of cushions on the floor, tons of sofas, and a huge atrium with a tall, glass ceiling which was perfect for just being lazy. 
Even if I wasn't working for Clink I definitely would stay here again if I came to Amsterdam. And I don't have to say that. I mean it. Though we weren't in a dorm and can't speak to that, our twin room with bunk bed is really spacious, clean, with plenty of natural light with a view into the Atrium.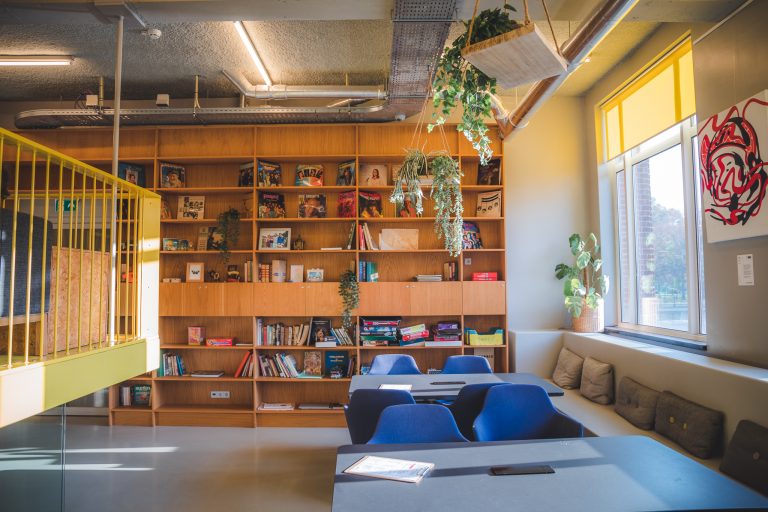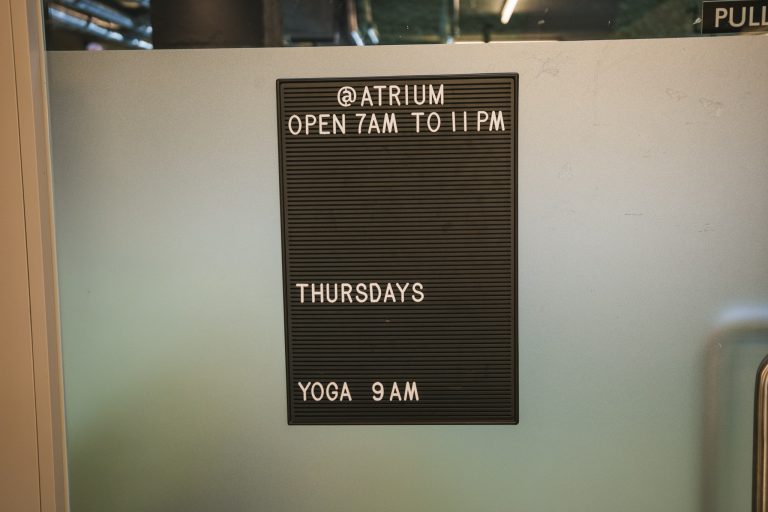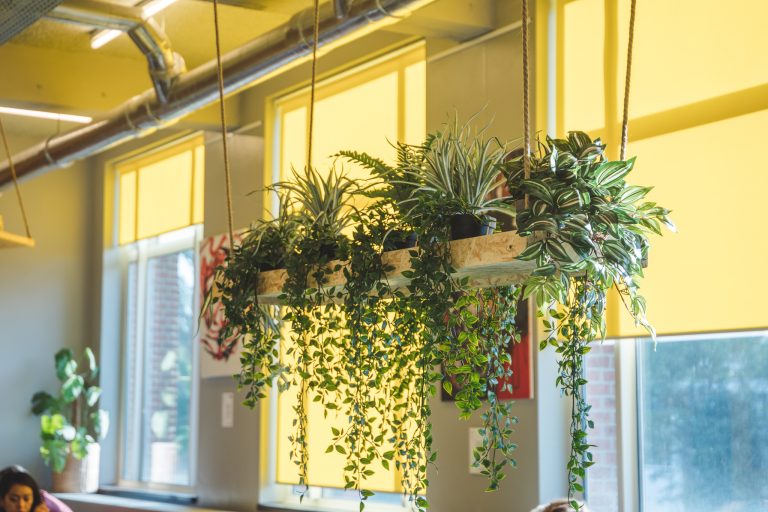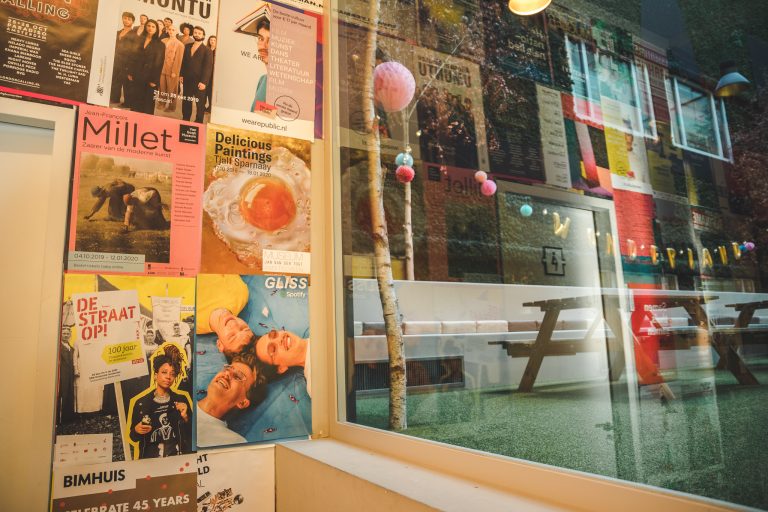 Time to explore Amsterdam in Autumn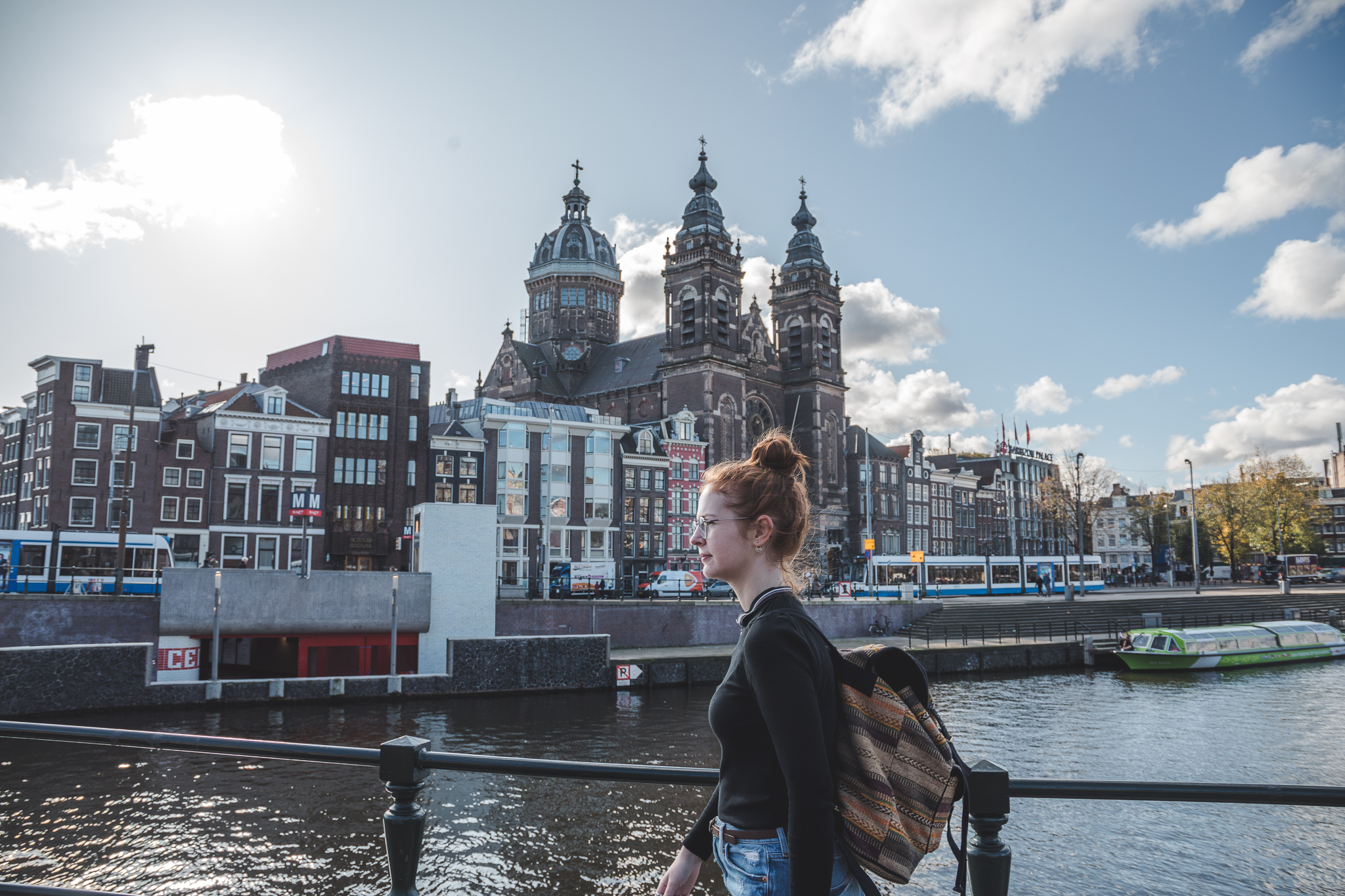 We're lucky. The skies are blue and the sun as warm as it's going to be in October. 
We headed, first, to the Sex Museum, and I was pleasantly surprised by how much I enjoyed it. It's silly and historical and full of beautiful art – a strange mix. And worth the 5 euro entry.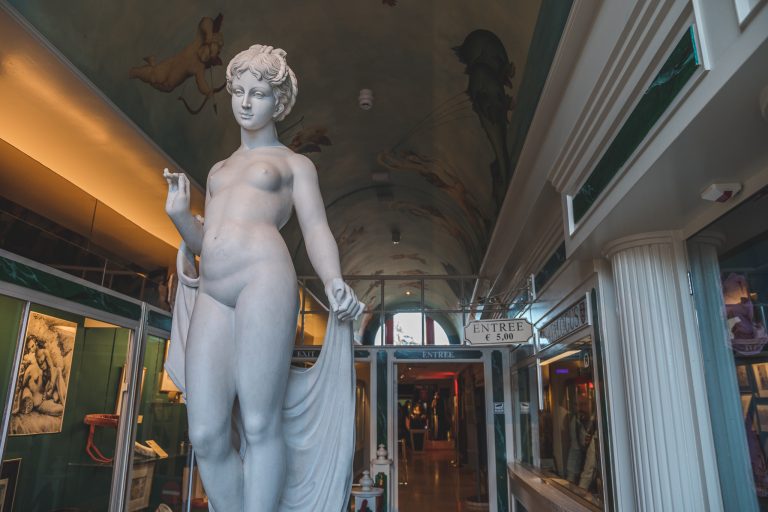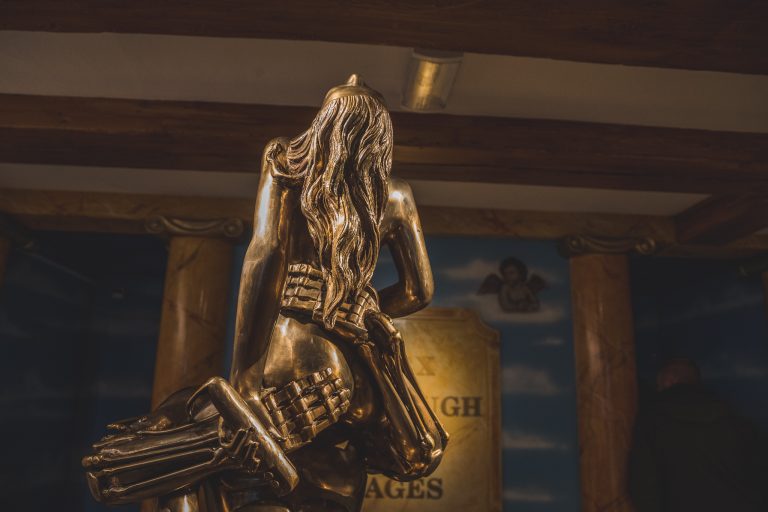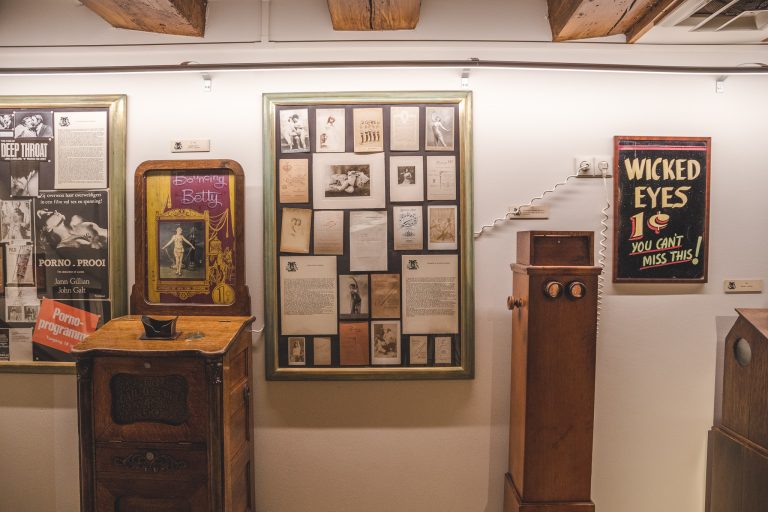 Lunch at Vegabond - 100% plant-based
When planning this video, my aim was actually to go to a load of vegetarian places with a couple of 100% vegan places but, on doing research, I found most of the veggie places here in Amsterdam are just automatically vegan – which is really great. It does mean I have more issues than usual when choosing what I wanted to eat. I'm not always used to having so much choice.
I ended up with a tofu quiche – and I'm pretty sure this is the first quiche I'd had since going vegan.. 9 years ago! I can't really remember what quiche tastes like but this one was delicious. Gee ended with veggie rolls and satay sauce. Vegabond is also a shop full of vegan sweets and health foods, I feel like if I lived in Amsterdam I'd end up coming here to grab decent vegan cheese and ice-cream. We decided we would come here again to grab takeout plane snacks on our last day.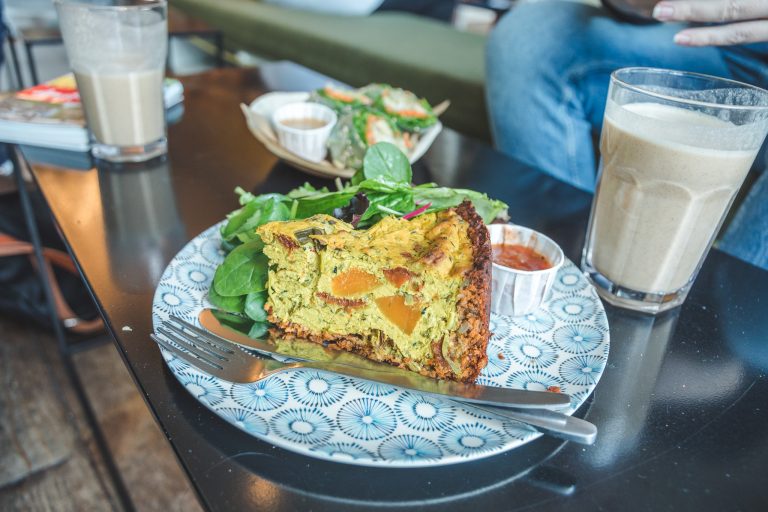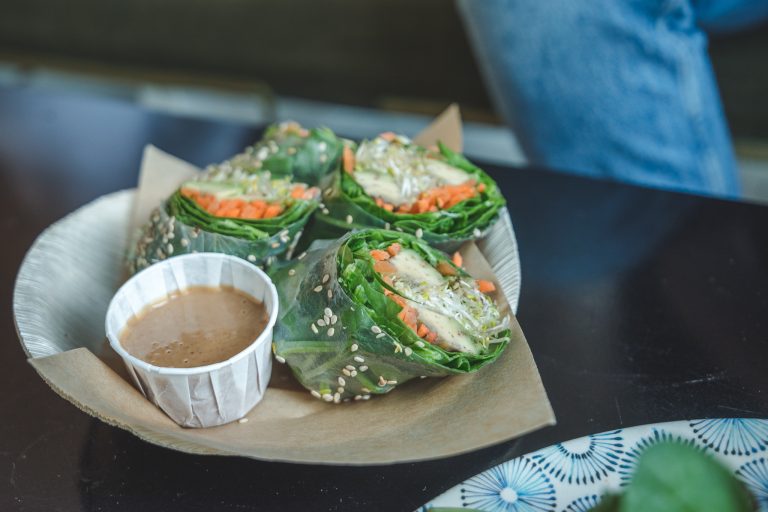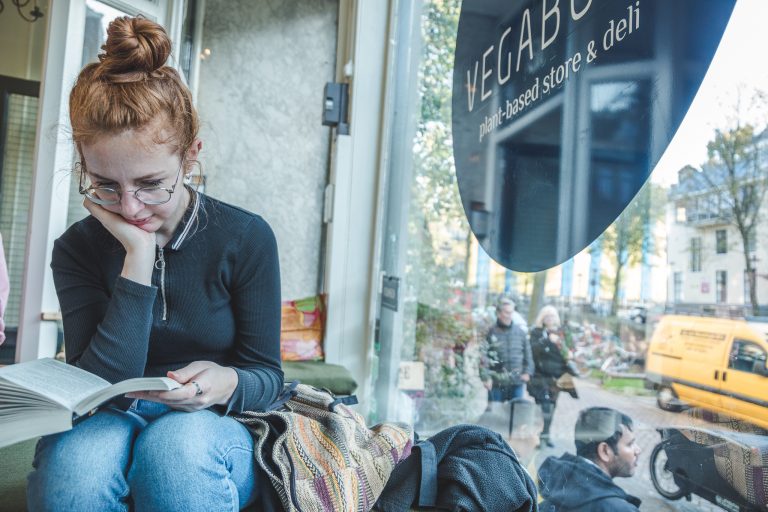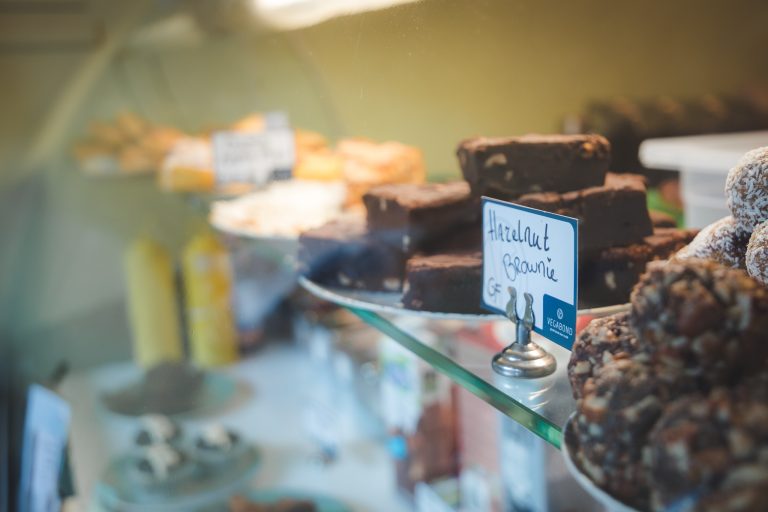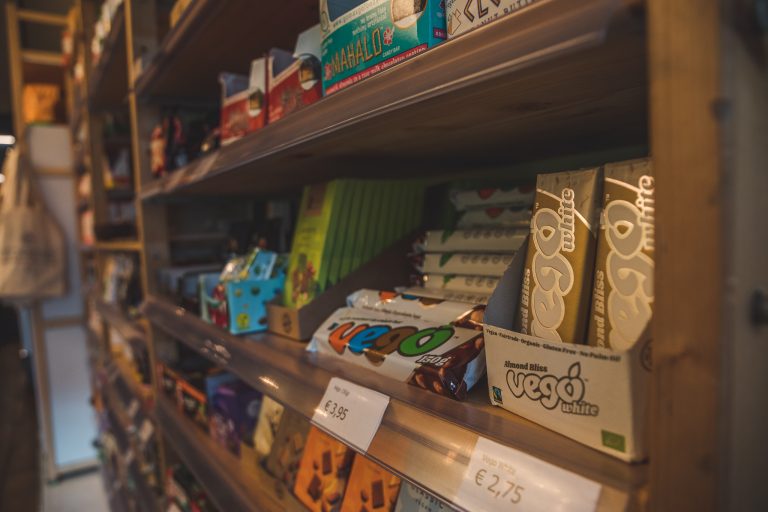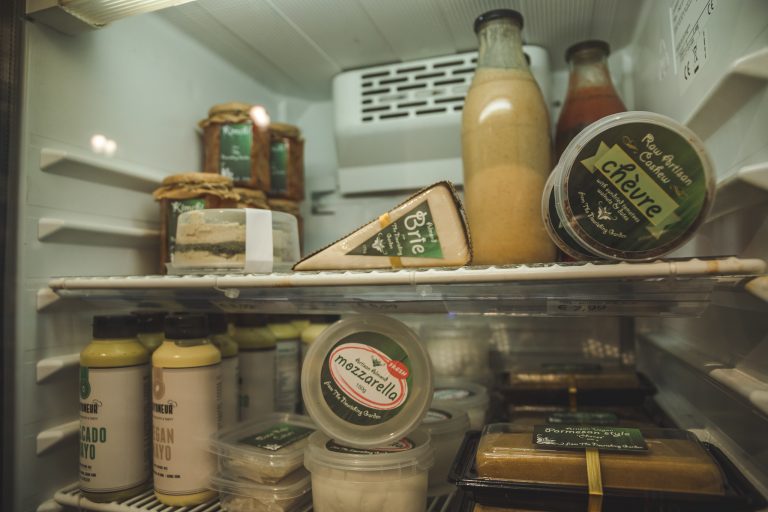 Seeing Amsterdam in the daytime just reinforced how much I liked the place. I don't know if it's the lack or cars or the canals that let the city breathe so the buildings aren't so packed in – but I really like the place. That's saying a lot, coming from me.
I'm not really a city person. I'm much more at home in the mountains – in quiet places with less concrete. Amsterdam feels altogether different and more open than the other capital cities I've been to. 
We explored, took photos, took video. Enjoyed wandering the streets of Amsterdam – getting confused about where we are because each street is just canals, bikes, cute cafes, coffee shops, flowers, beautiful buildings. I did think that we were walking in circles at one point.
The sun began to set and we headed back over the river to grab Gee's coat and watch the sunset by Clink.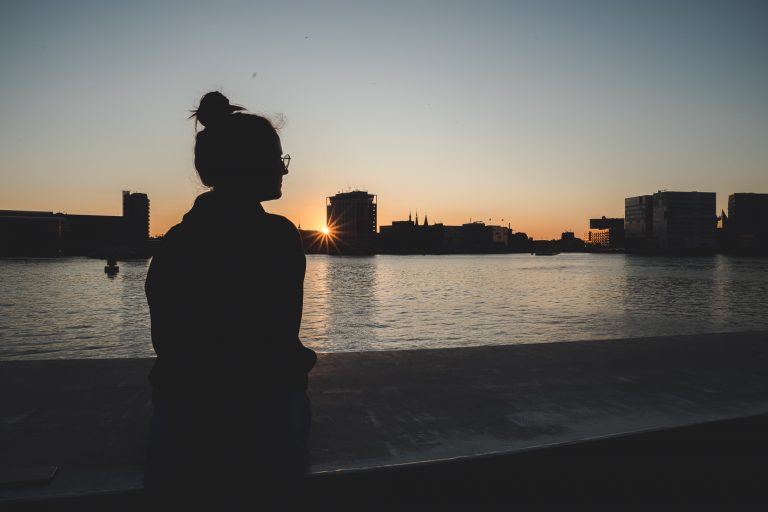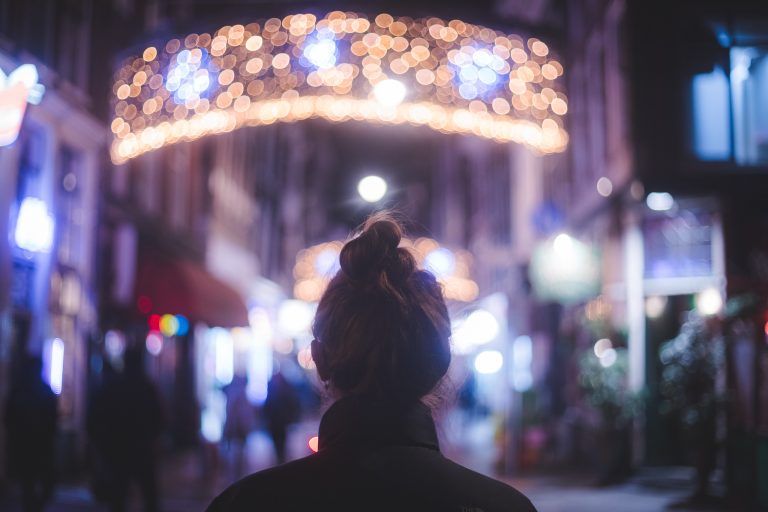 Burgers at Vegan Junk Food Bar
A tram (or a 45 minute walk away) gets to you one of several Vegan Junk Food Bars which, the name is a giveaway, serves late night vegan junk food. This one was open til midnight which was perfect for us as we totally messed up our trams and it took us an extremely long time to get there. I think we walked through the doors at around ten at night.
The service could have been a bit friendlier, but the food made up for it – it was incredible. The burgers were full of vegan cheese and mayo and were cooked perfectly.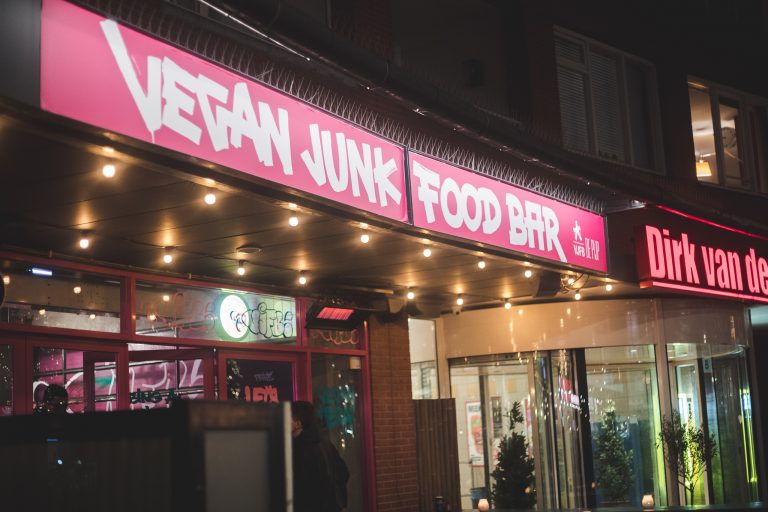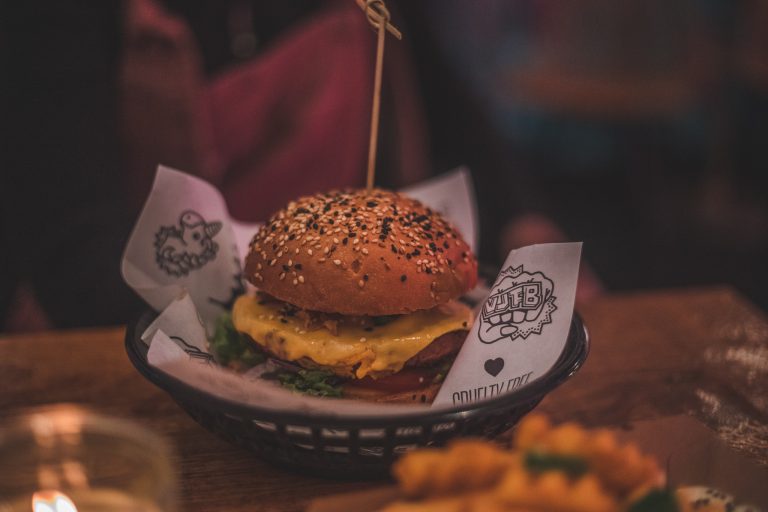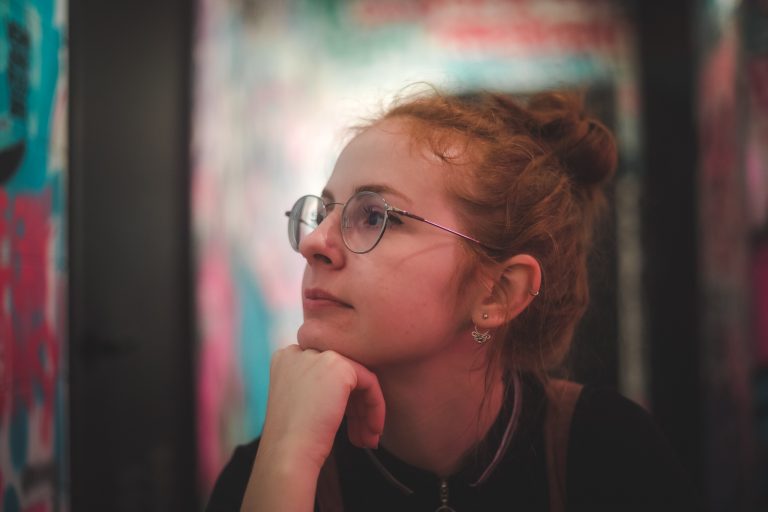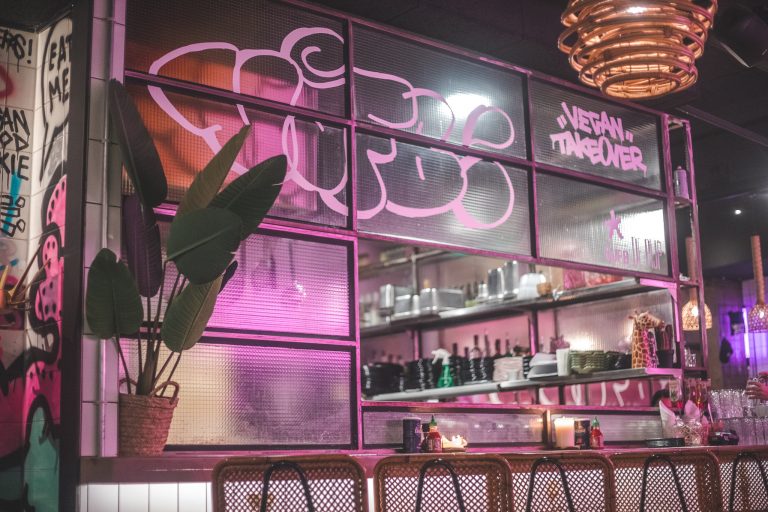 We found our way back to Clink in the early hours, walking back via the Palace and enjoying the beautiful views of the Amsterdam lights at night.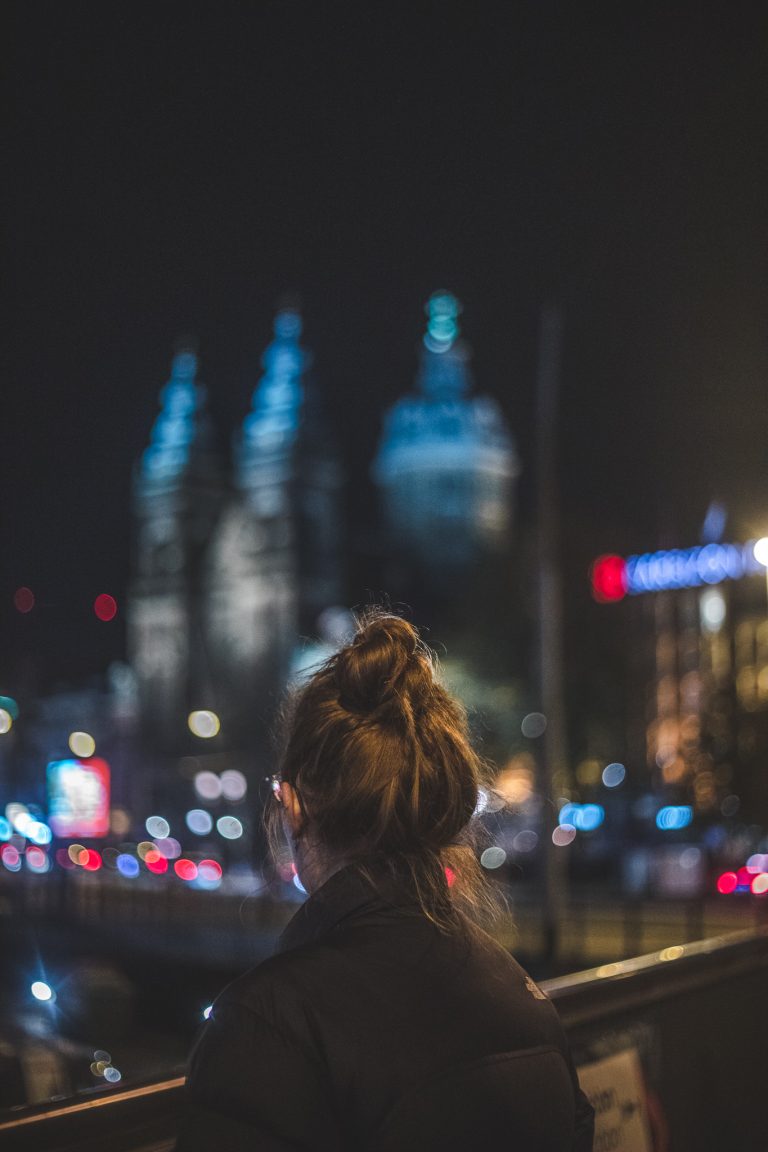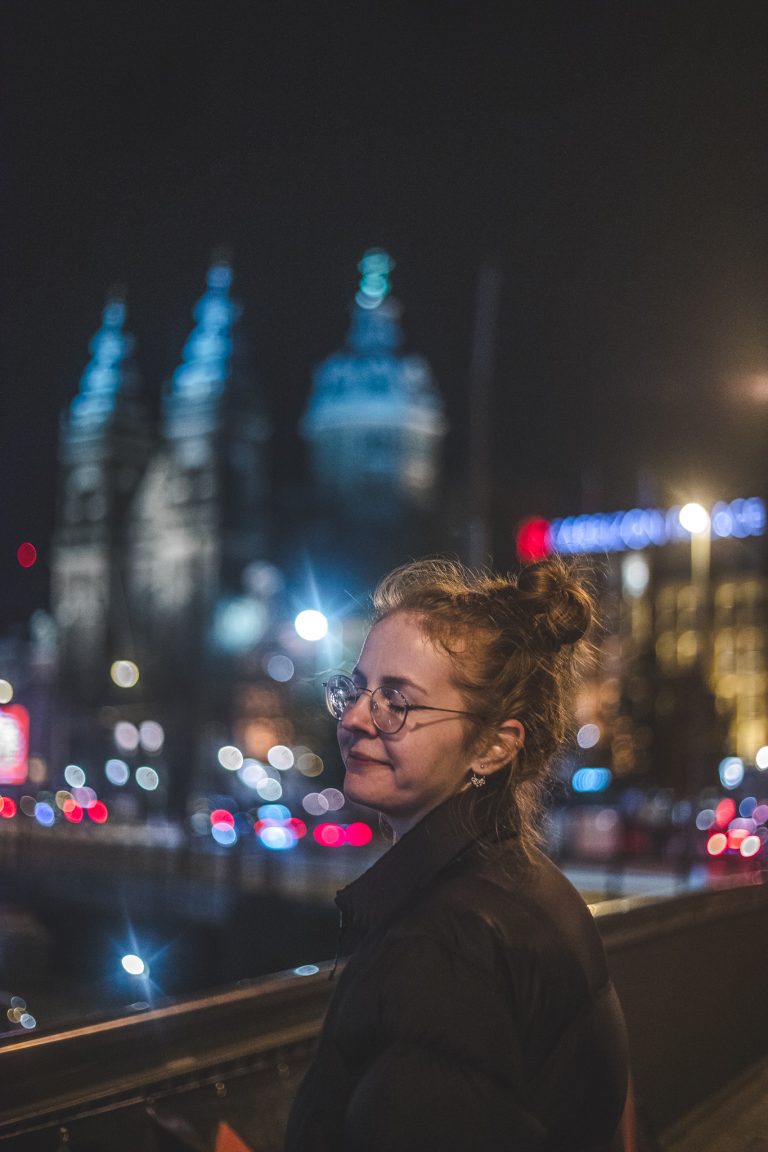 Wednesday 30th October, 2019, 9:30am
I'm pretty excited for today. It's already the last full day of our trip, and we've planned the best for last. Today we're heading to a raw vegan cafe, wandering around Vondelpark, visiting the Van Gogh Museum, and basically being huge tourists. The weather is so beautiful; we have been ridiculously lucky. 
Alchemist Garden Raw Vegan
Raw vegan food can sometimes just… not be great. Especially when I make it myself. But the food at Alchemist Garden just worked. I had a raw lasagne and a cacao shake, and Gee had pesto courgetti. It was the perfect remedy to last night's late junk food binge.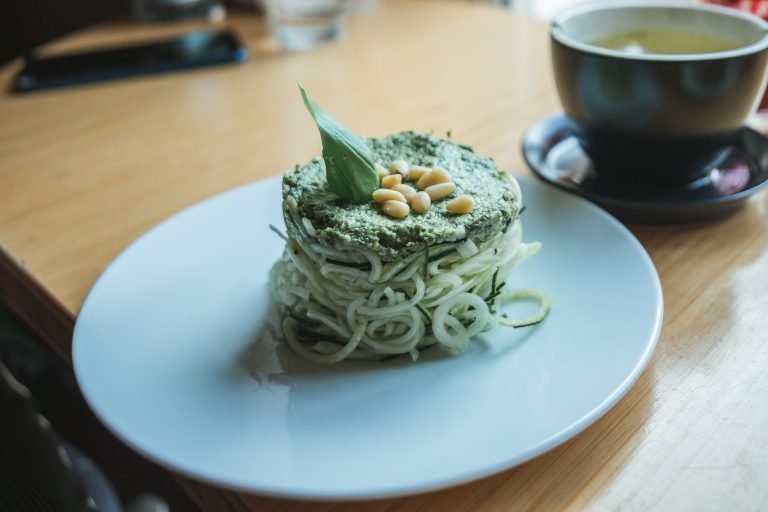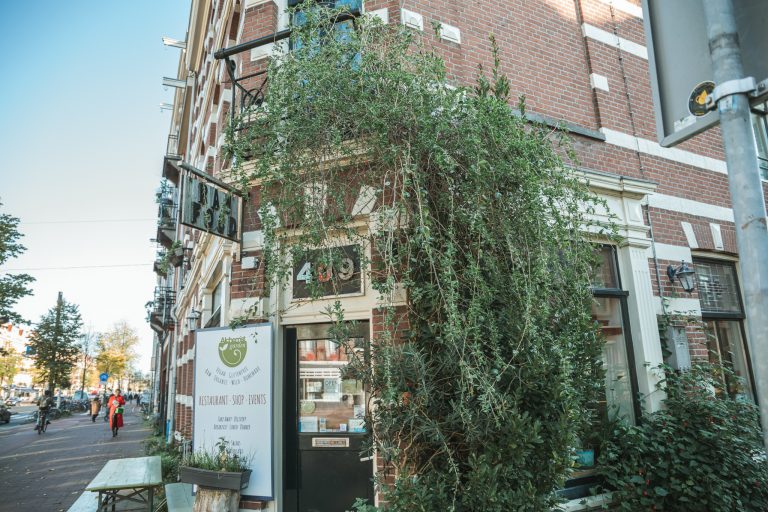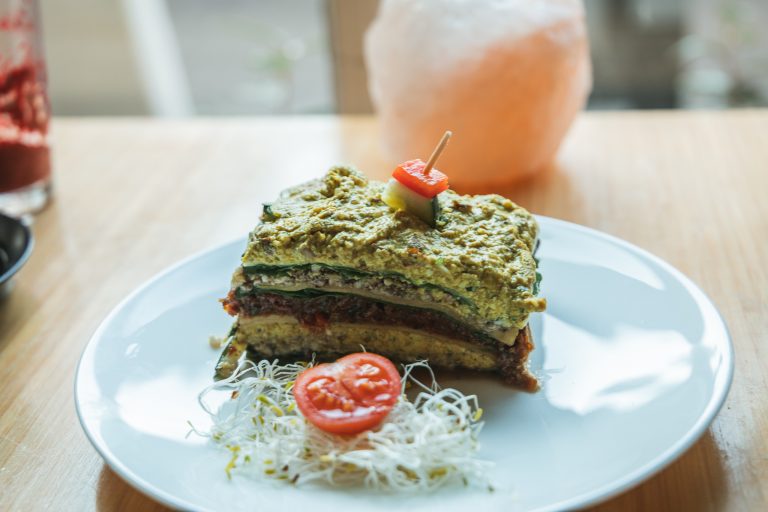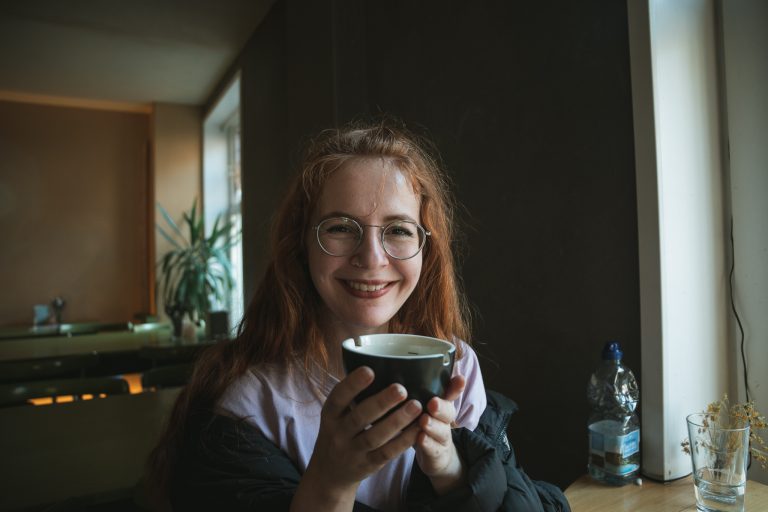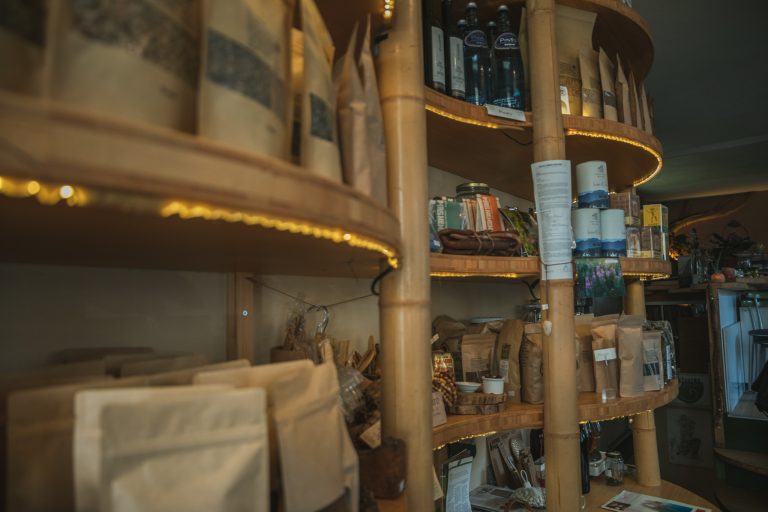 Alchemist Garden is a little further out than some of the other places we'd been to do far – around a 45 minute walk from Centraal Station. The perk of this, however, is that it's only a 20 minute walk from there to the Van Gogh museum and that walk takes you through Vondelpark.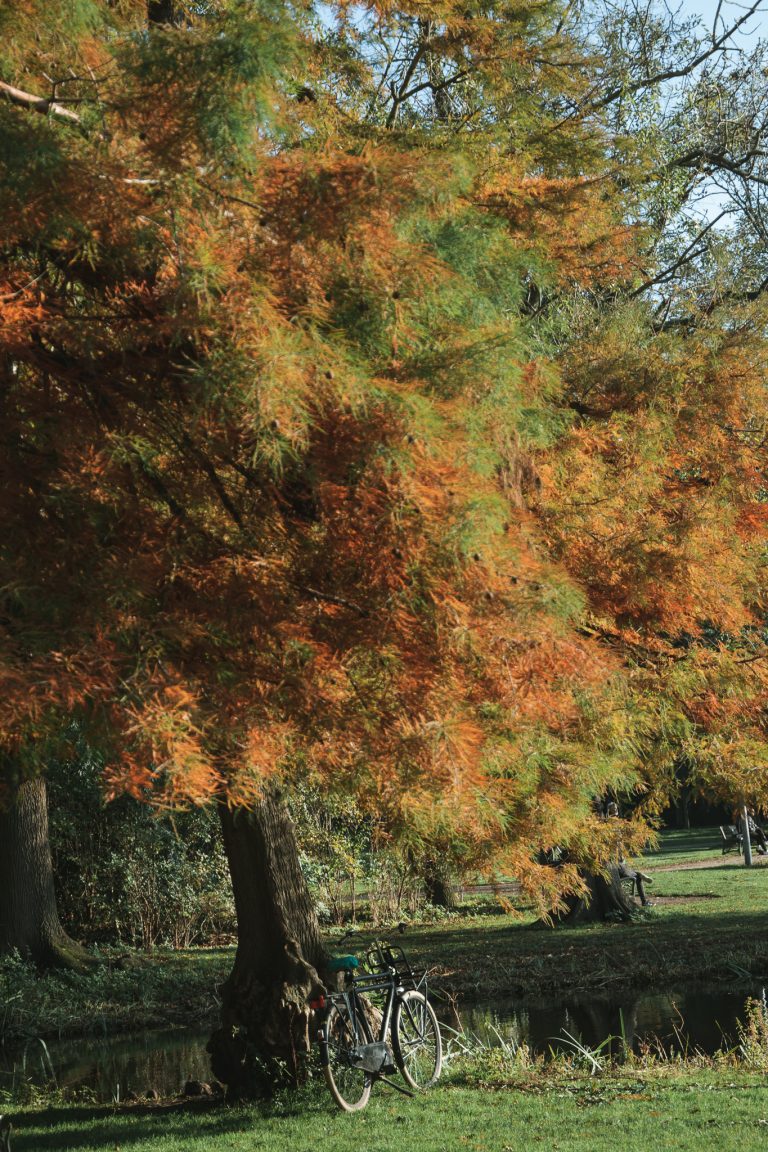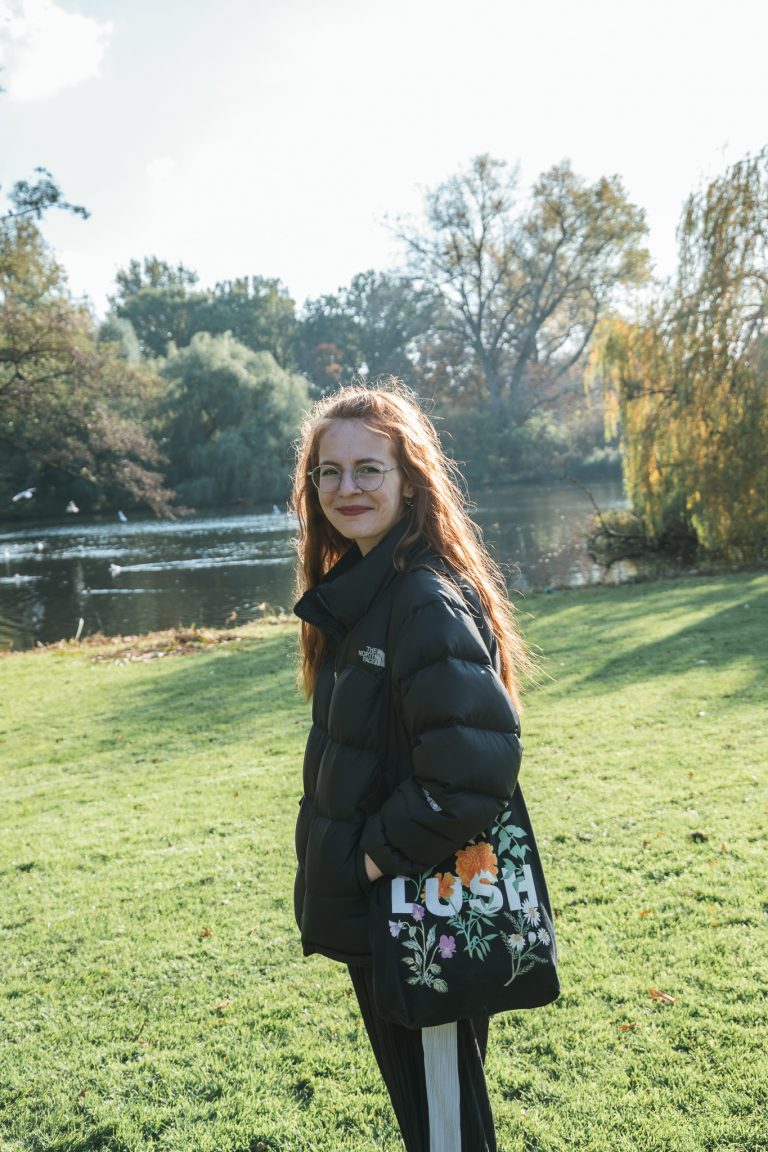 The Van Gogh Museum was, of course, amazing. 
And the best part: no photos or video in there. I took a break and actually enjoyed the art, seeing some of my favourite pieces of art in person was truly what made this trip for me. The entry, at 20 euros, seems expensive but it really was worth it to see all of that work and the story of Van Gogh's life laid out how it was.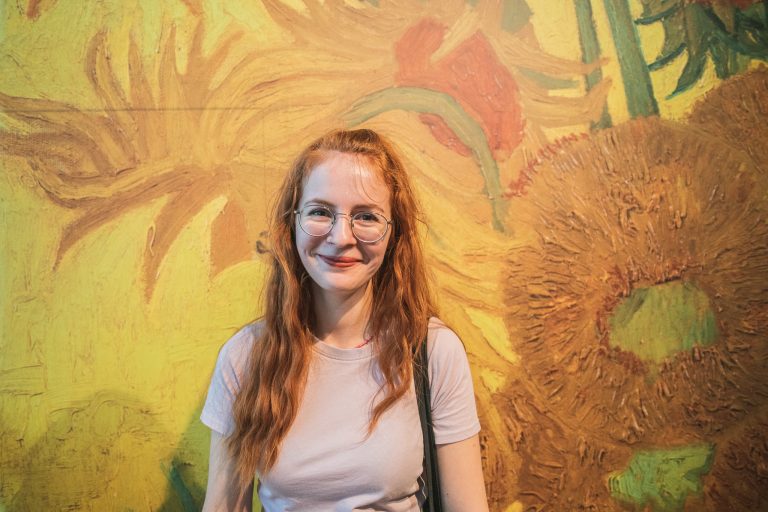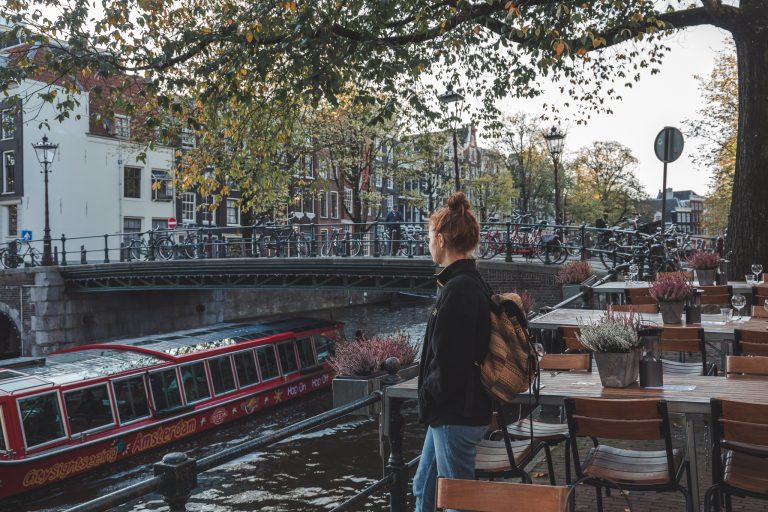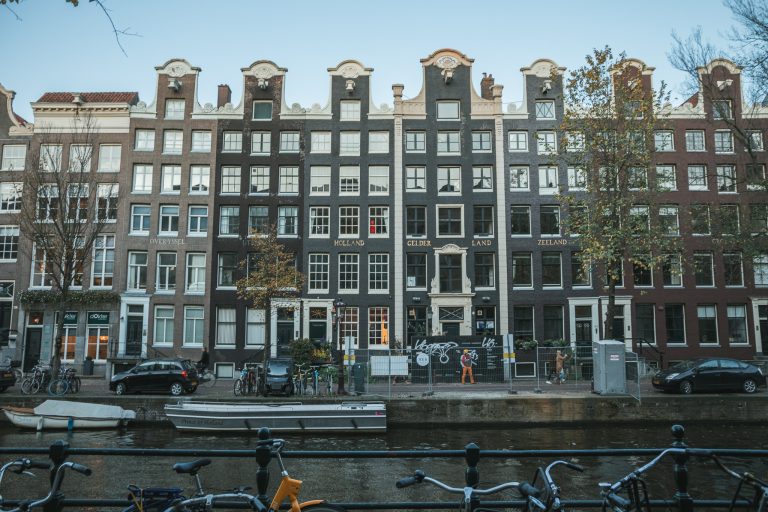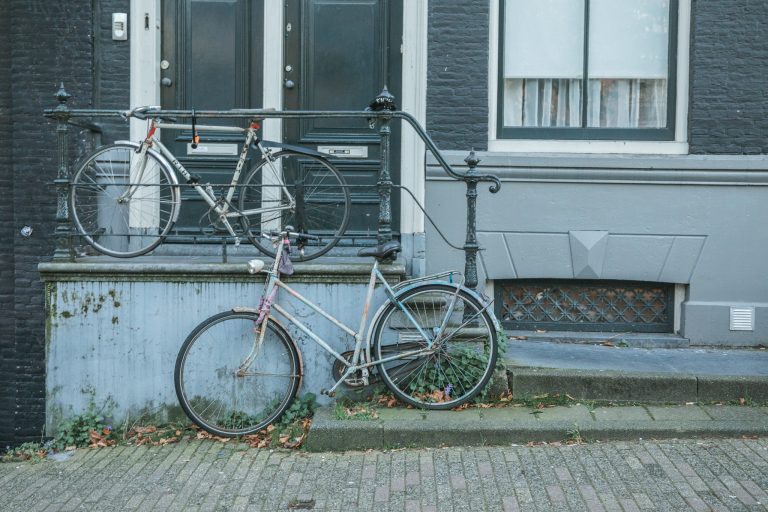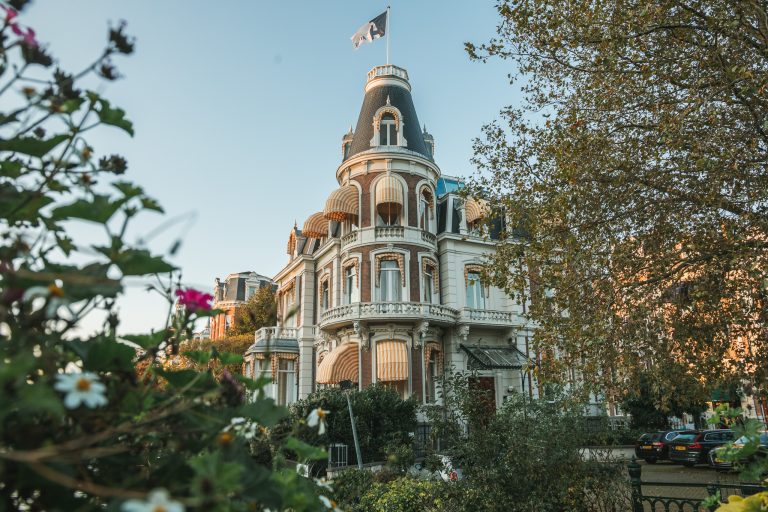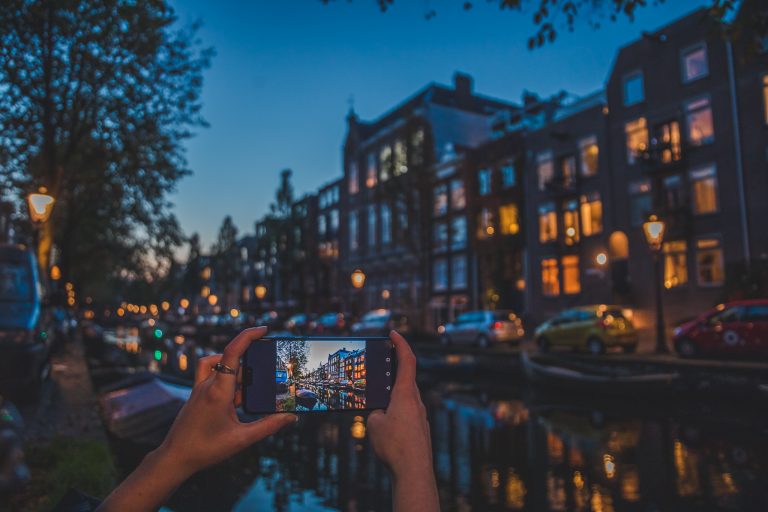 Then, more exploration of Amsterdam, and trying to drink up as much of this city as possible before we had to leave. Before it closed, we headed over to Candy Freaks.
This place is actually the only non-veggie place we went to. It's your standard sweet shop except everything is so well labeled – vegan, lactose free, gluten-free, and more. It was so nice to be able to just walk in and fill up a bag of sweets knowing exactly when you could eat without having to ask anybody.
And the service was incredible, perhaps the best customer service I have ever had(?) Pretty sure I've never experienced a more charismatic salesperson, and I used to work at LUSH.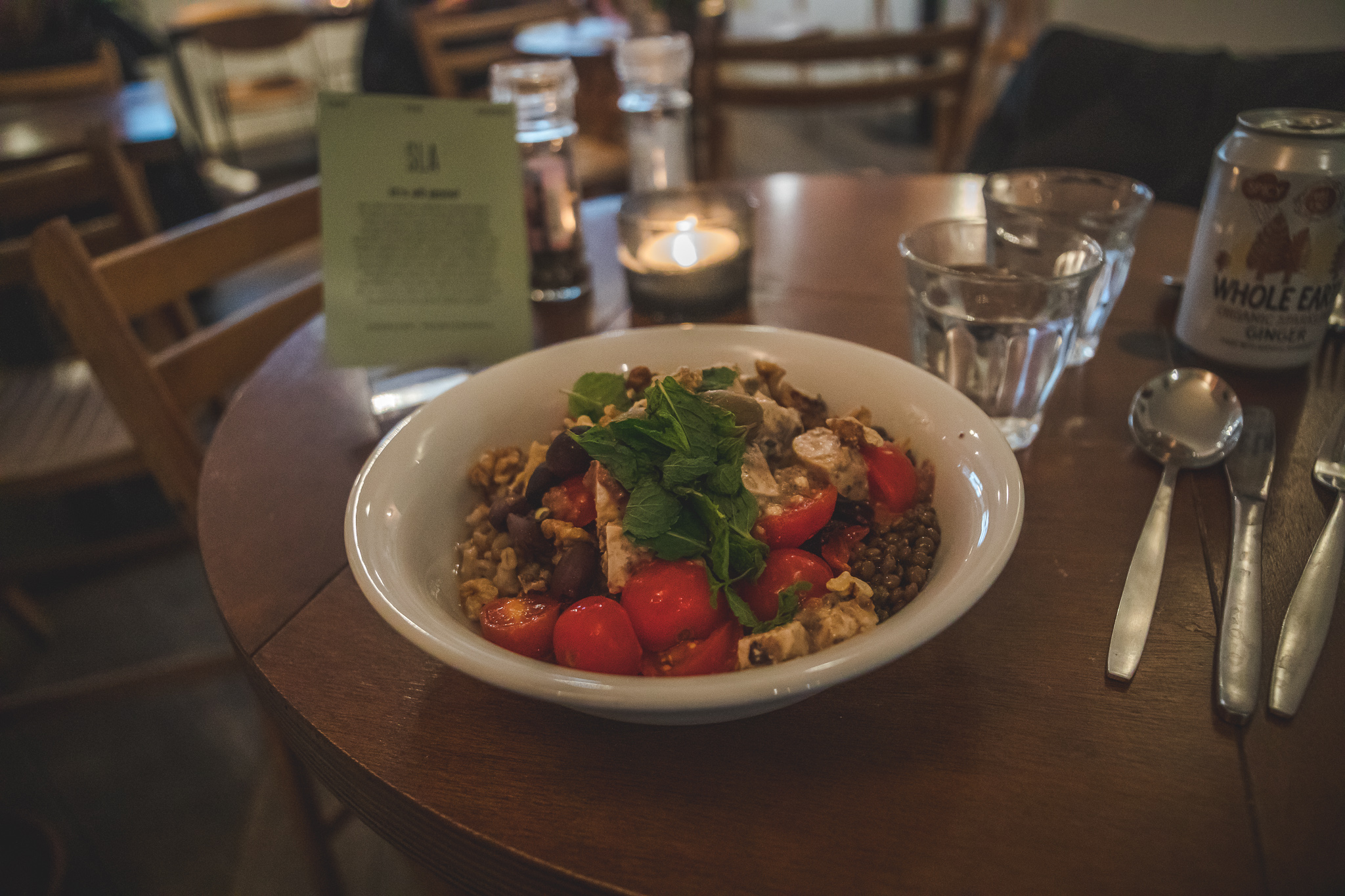 We ended our veggie food tour with a balance of healthy. As it got darker on our last evening in Amsterdam, we headed over to SLA – an organic salad bar. I filled with bowl with salad, veggies, and tofu; we both had to pack leftovers in takeout boxes as we were just too full from the last two days of pure eating. 
We spent the rest of the night relaxing at ClinkNOORD in the atrium. We ate our sweets and took in the relaxing atmosphere in the room (is it a room? It's too big to be a room.) before heading up to bed. 
Thursday 31st October, 2019, 9:00am
Happy Halloween!
Today we're leaving. I'm already making plans to come back here.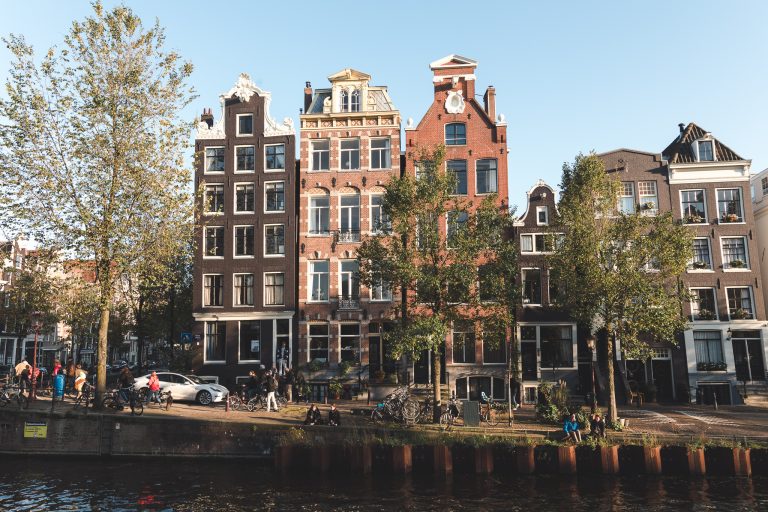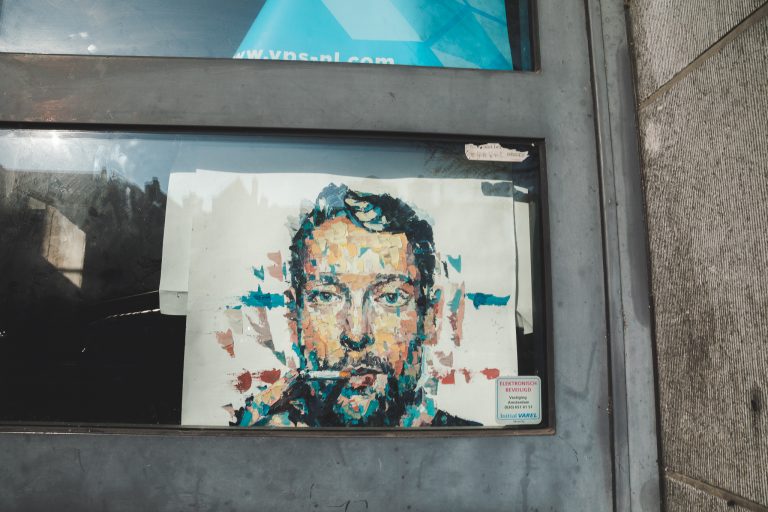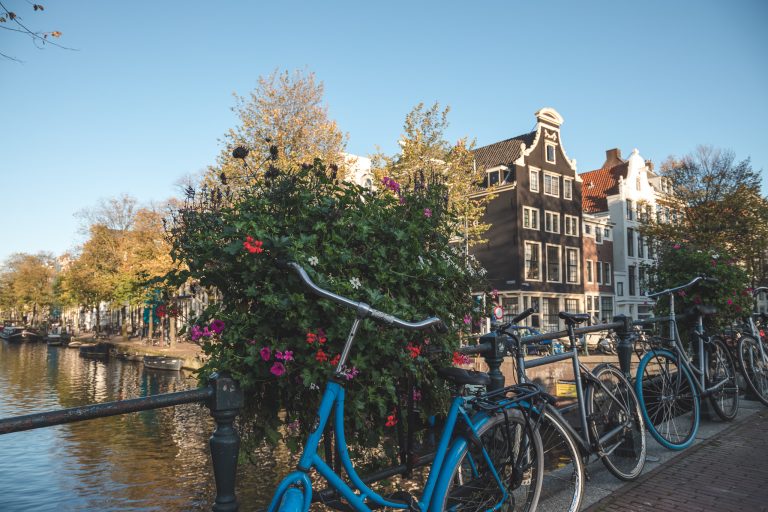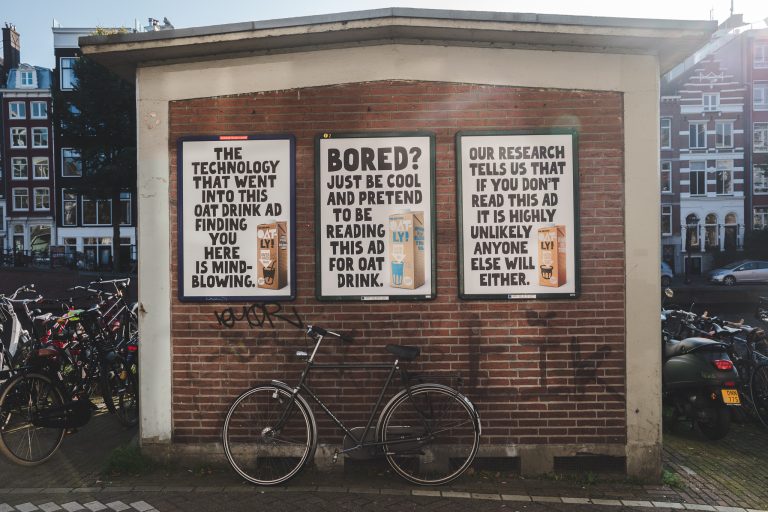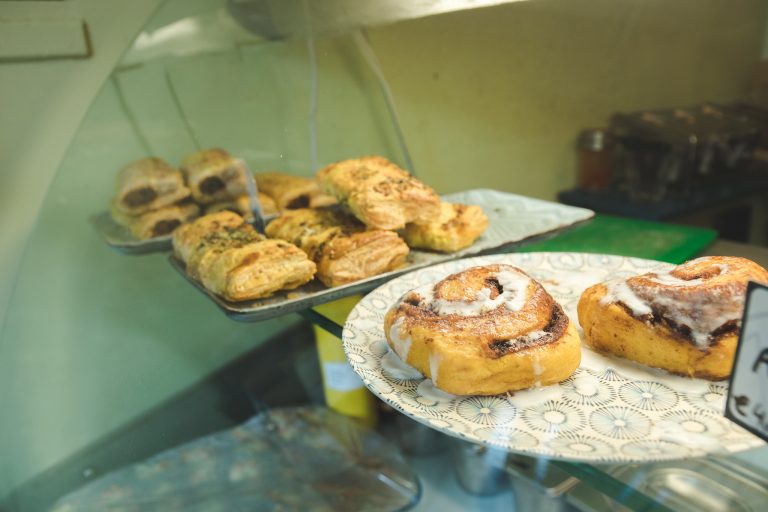 Gee's heading back to Leeds and I'm going to be on my way down south to London, for my final Clink assignment of the month: a Halloween Party at Clink78.
We stop by Vegabond, as promised, for snacks, and head back to Schiphol.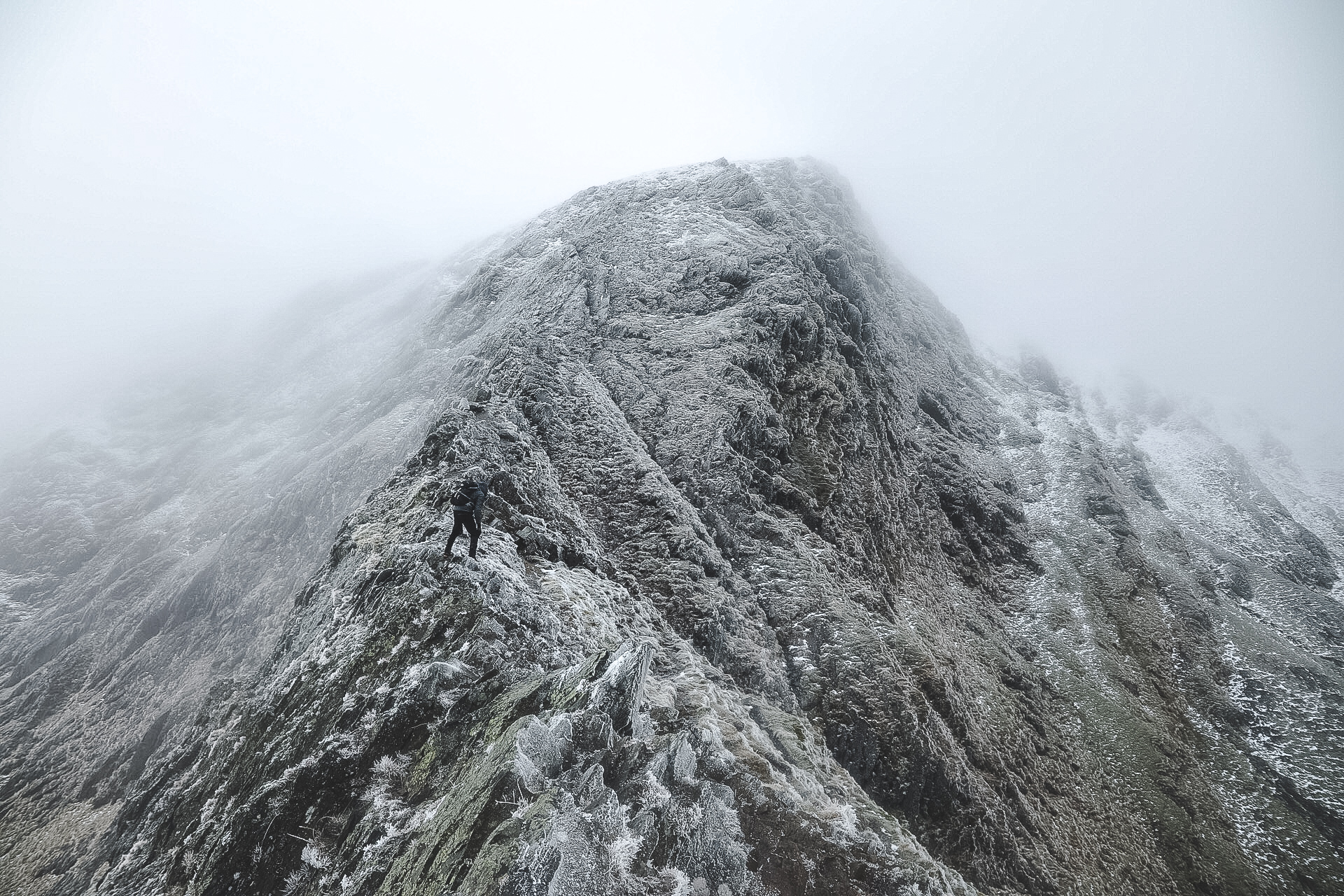 I'm always looking for interesting opportunities working with brands on multi-media projects involving photography, video, and writing. 
If you'd like to talk about a specific project, or just think we'd be a good match, send me an email at:
rachel@rachelsarahmedia.com
Or give me a call on +447482272109.