A skateboarding and photography film set in the Highlands of Scotland, exploring two women's connections to their homeland, and how skateboarding fits into wild landscapes.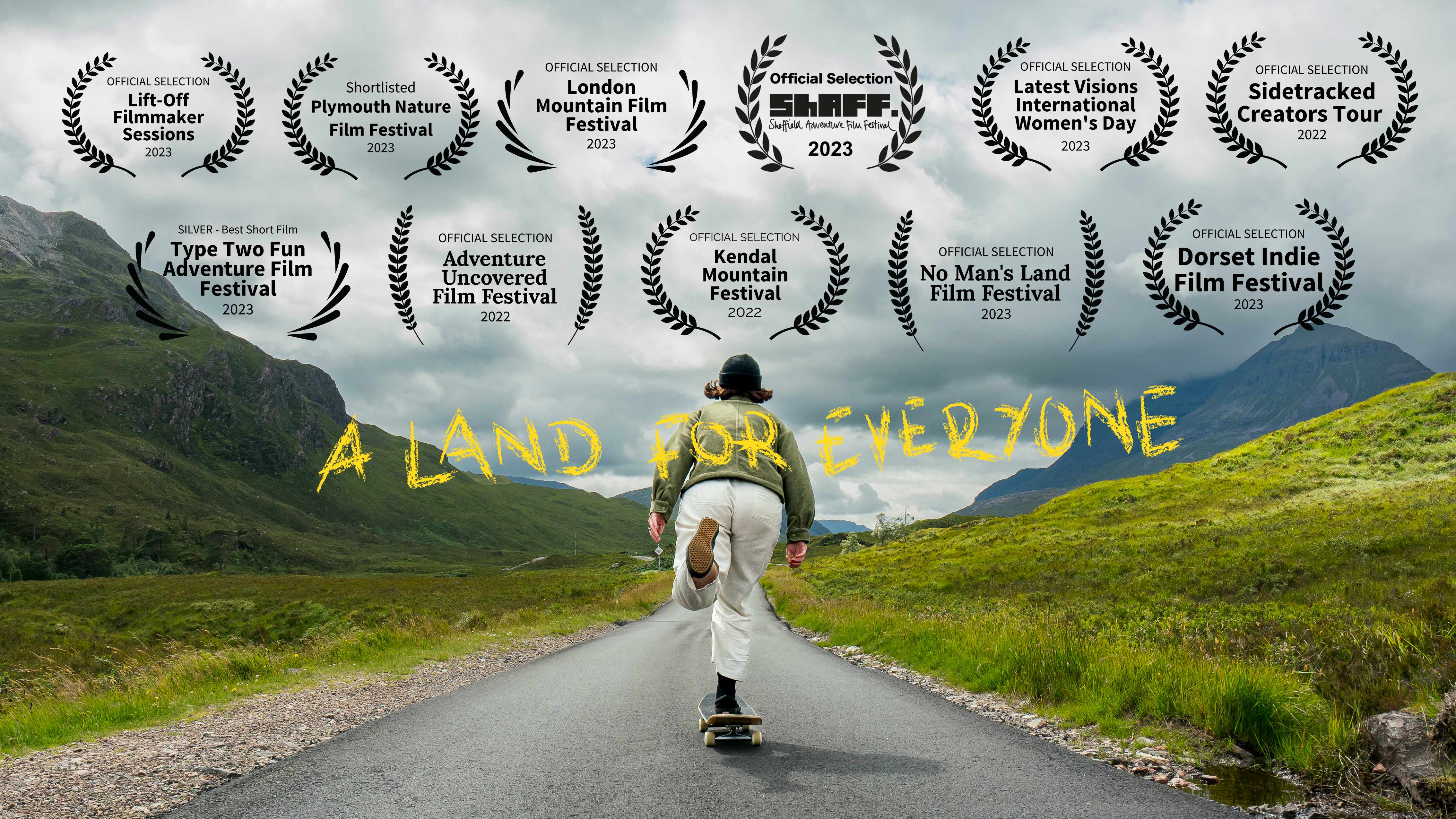 Sponsored by MPB and featured in Sidetracked Magazine, this project blends film and photography together, as I follow Hannah's photography project of Lyndsay skateboarding in the wilds of the Scottish Highlands. The film explores their relationship to each other, the importance of sharing wild spaces, and seeks to show skateboarding in a different light as well as welcoming others into the space. 
This was such a wonderful project for me – working with Sidetracked again, as well as having MPB, a brand I love and have used for years, as a sponsor, and being in the wilds of the Highlands, my favourite place to shoot. Working with an all-women's team again, too, was incredible as working with women in the outdoor and film space is always something I'm working hard to do.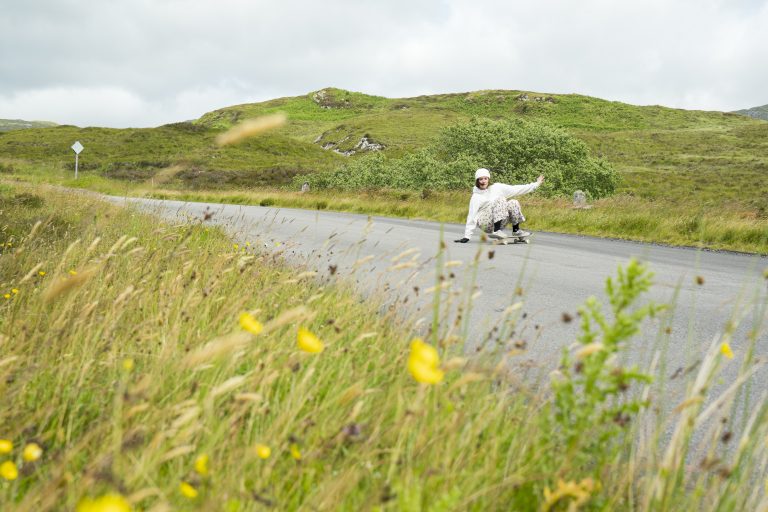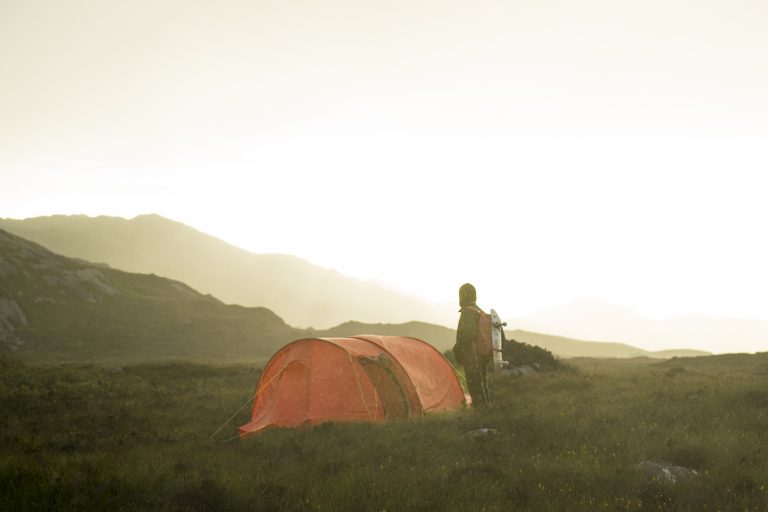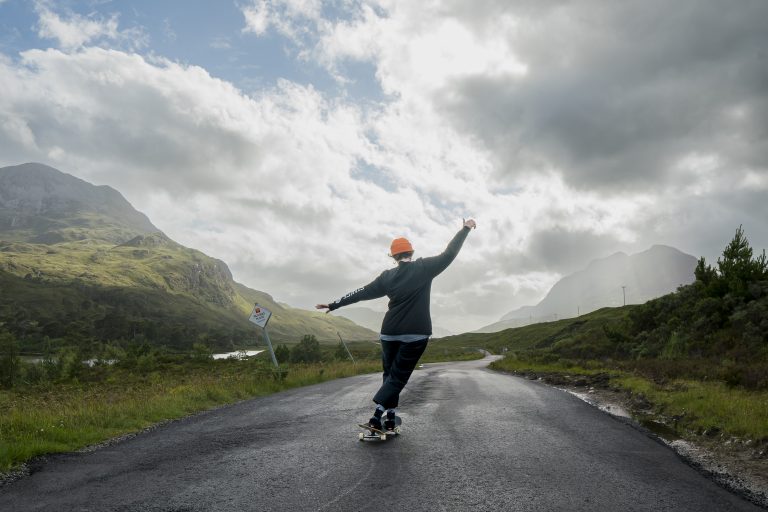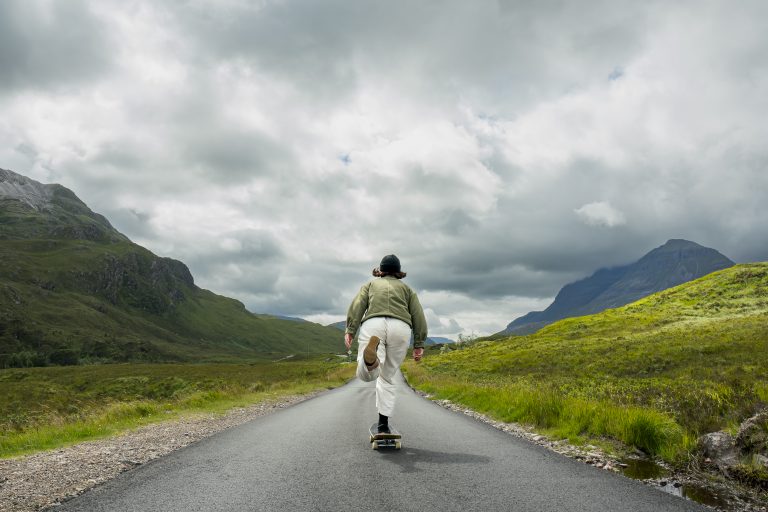 The film premiered at Adventure Uncovered Festival, played in the Sidetracked Creator Tour 2022, and has also been selected and shown at various other film festivals such as Kendal Mountain Festival, No Man's Land, SHAFF, and more.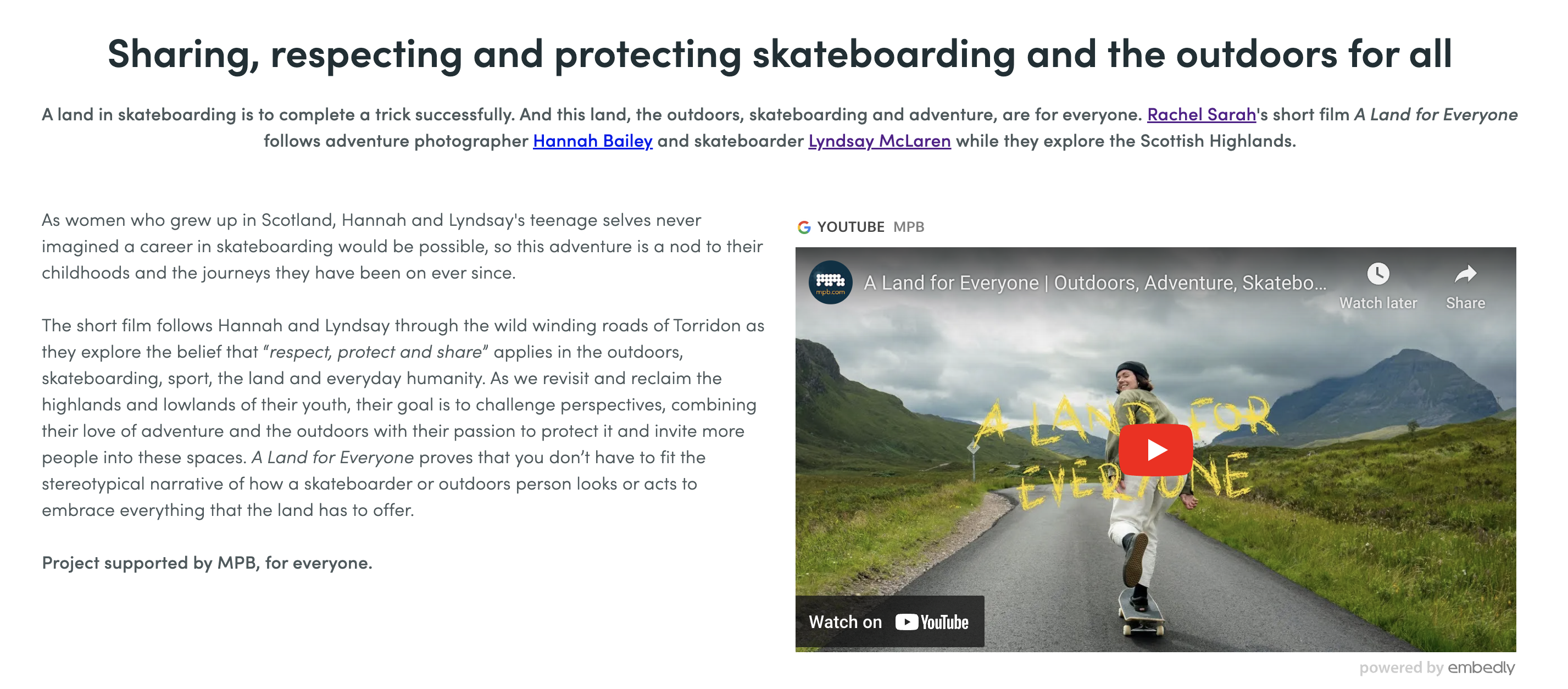 A Land for Everyone also had an intimate screening at at Red Bull Studios in London, and featured in Sidetracked Magazine, Base Magazine, Adventure Uncovered, Skateism, Huck Magazine, Glorious Sport, Feed Magazine, and Mpora. 
A film by Rachel Sarah
Produced by Hannah Bailey
Featuring Lyndsay McLaren