December 2021.
I think a lot of people who write for themselves end up finding strange little bits of writing they'd totally forgotten about. And so it's weird to then rediscover this writing with lockdown-April's feelings about missing the winter season. A longing for the hills, and a total unknowing that from May onwards my life would become a speeding train without any breaks or balance. That the hills would be in my life but not in the way I expected.
But it's nice to rediscover, and timely at the moment, too, as I just had my first 2021 winter hill day this week. So I thought I'd share some words and images from a whole year ago now. A year goes fast.
sometime in April 2021.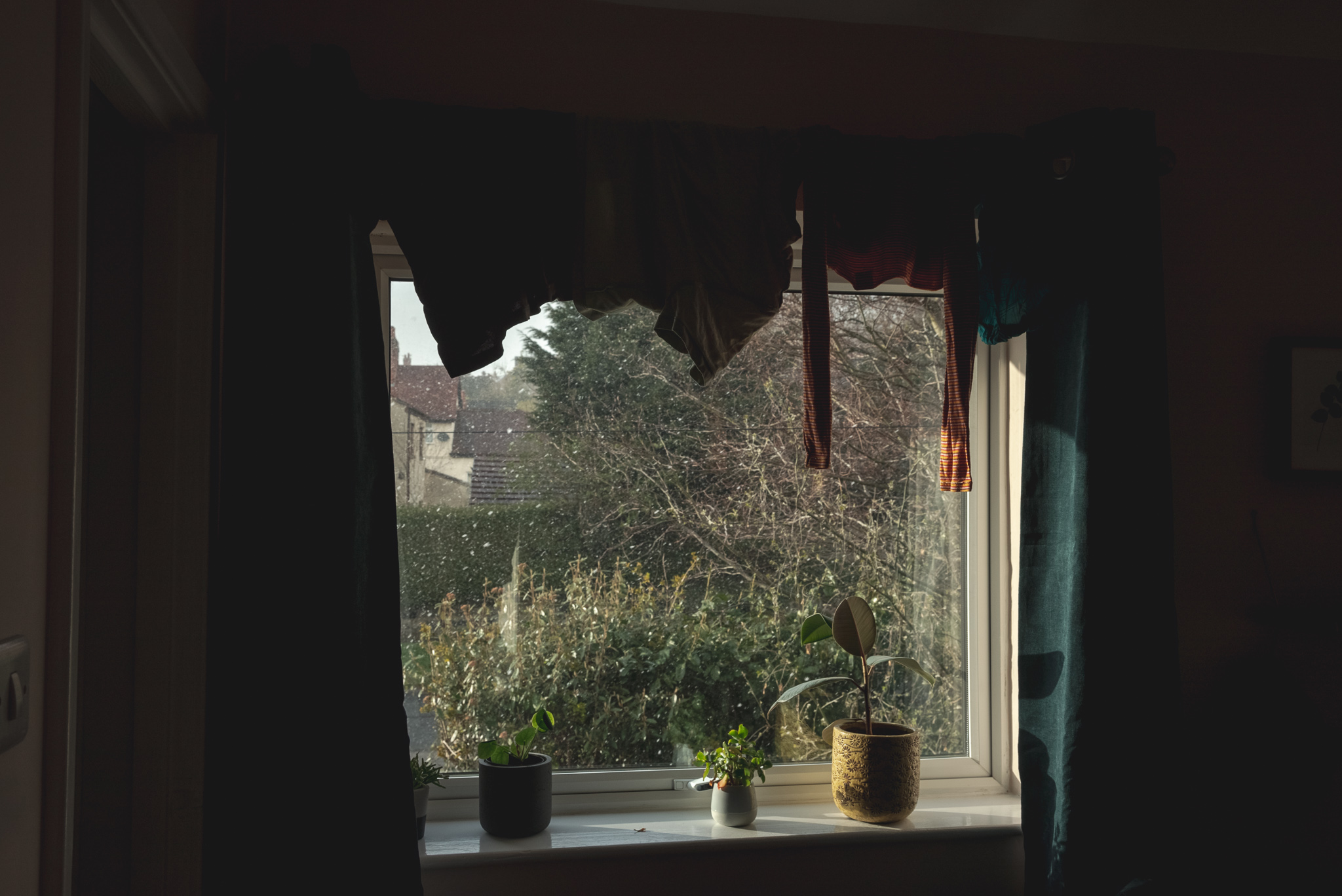 Forever reminiscing of mountain days, and thinking about acceptance.
It's April now and I wonder where the winter went. It feels like we've gone straight to summer. I have sunburn from the last couple of days. But only a couple of weeks ago it was snowing. 
Every time I think I've settled into some kind of acceptance about being at home, about missing the winter season, the hills, (the suffering!), the specific kind of creativity that comes with looking through a viewfinder at a wild landscape, I'm then thrown back out of that acceptance.
Sometimes it's by seeing somebody out who lives by the fells, sometimes by my own photos from past adventures, by other people's throwbacks, by the outdoorsy books I read (Bothy Tales really, really got to me) – all these things and more remind me that acceptance isn't a final, settled state. It's something that comes and goes much like the waves of my moods. Extreme, changing quickly from angry to despondent, to hopeful and excitable.
22nd December 2020, 05:00am
Good morning. It's 5am and we're up, waiting on the models to arrive for today's painstakingly organised shoot for Paramo. I'm worried about the (lack of) snow.
December in the Highlands. It's so, so fickle.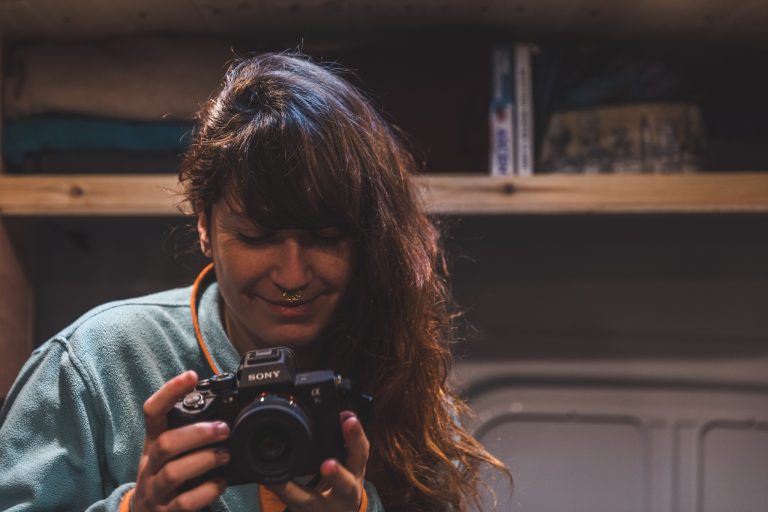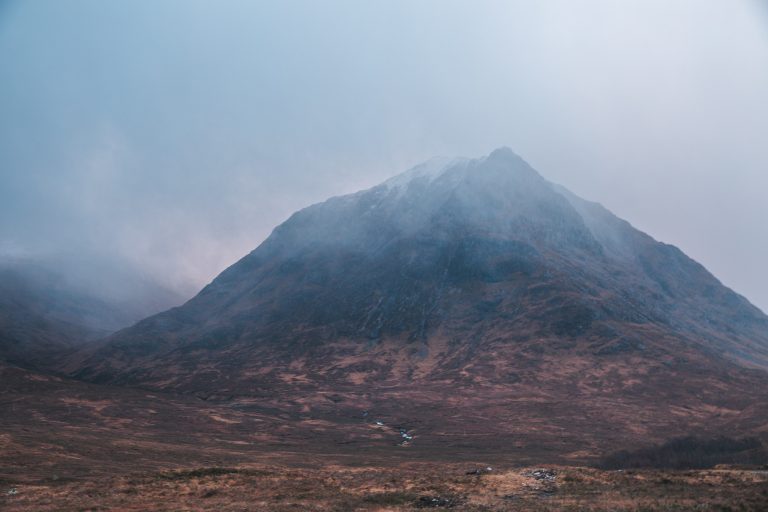 And today's writing is about sharing, about reminiscing on adventures. 
I recently wrote a short article for Beta Magazine. 
I explored the feelings around acceptance, around changing plans, alongside the story of when and how I started winter climbing, and just enjoying winter in general.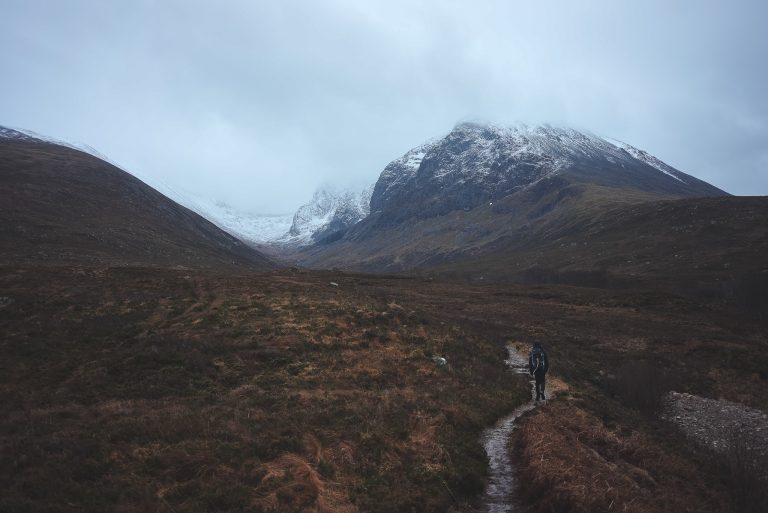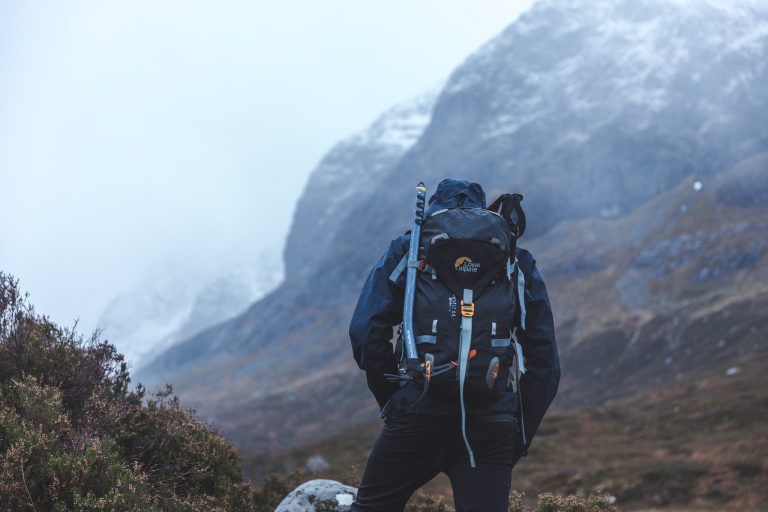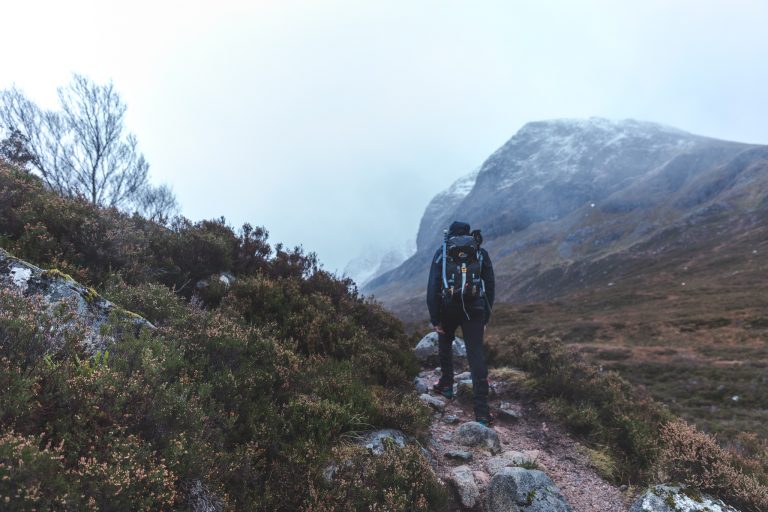 And I thought about my last day in the hills, just before Christmas, just before lockdown clamped down on us again. That was almost 4 months ago now, and we've been seeing the best winter conditions here in the UK that we've had in years. Out of reach to most of us. I can feel today's level of acceptance dipping even as I write this. 
I had spent quite a bit of time organising this shoot, social distancing, thin and uncertain conditions, and the model requirements made all the organising quite tricky. I dithered between the Glen Coe and Ben Nevis area, we checked out the conditions in the days prior, snow was forecast but it fell lightly, I was pretty worried that the CMD was going to be bare. It had been the day before when we had headed into the valley to find the snow line. It was high. 
07:00am
I was out of shape, slow on the approach, weighed down with gear. But then -this.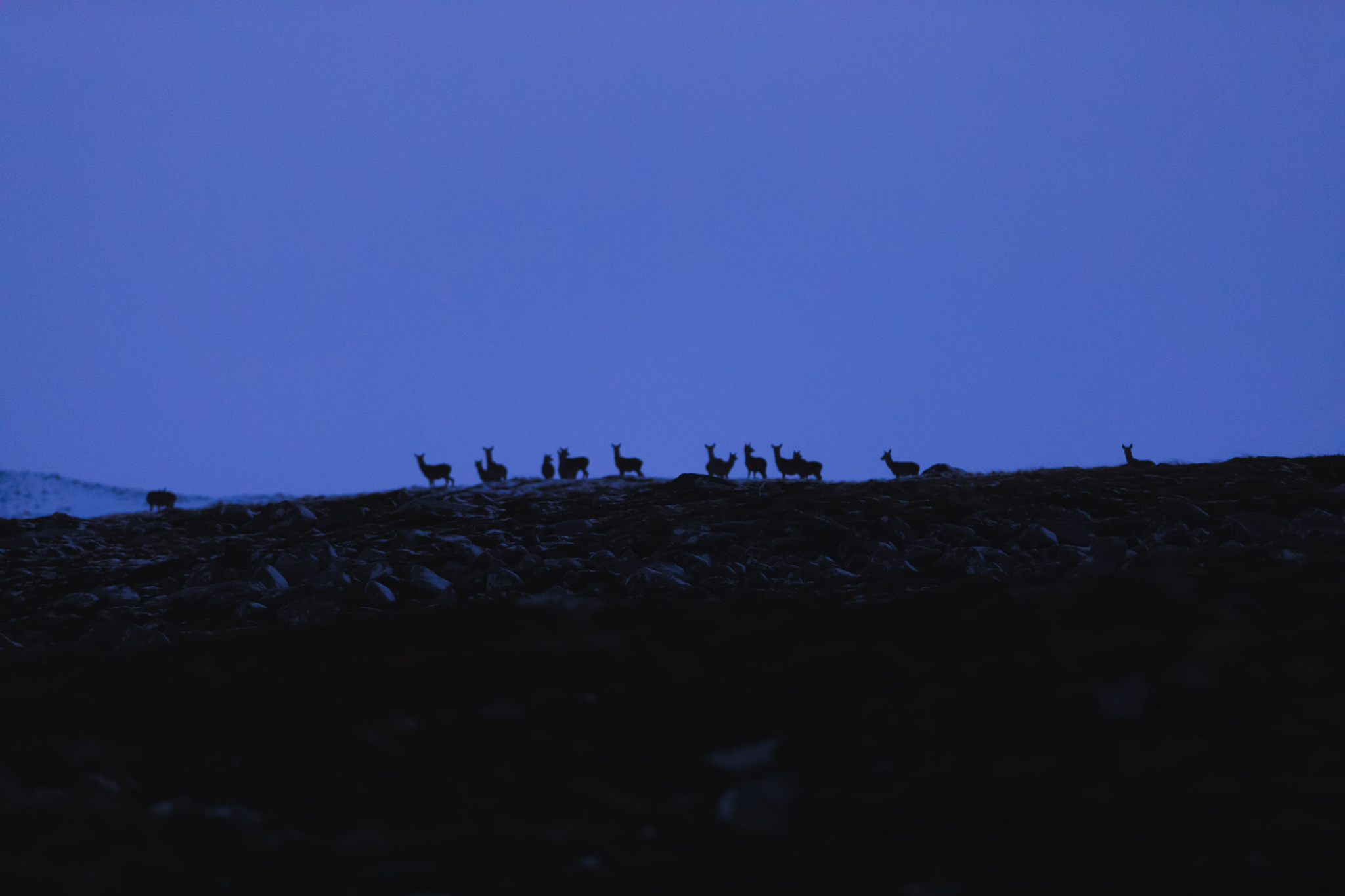 I never tire of seeing deer up here (or anywhere for that matter). Especially when you're not looking for them. 
The darkness turned into blue hour, and then it gradually became light in that slow, dull way that happens when the sun is trying to find its way through the heavy mist that blocks it, but it can't.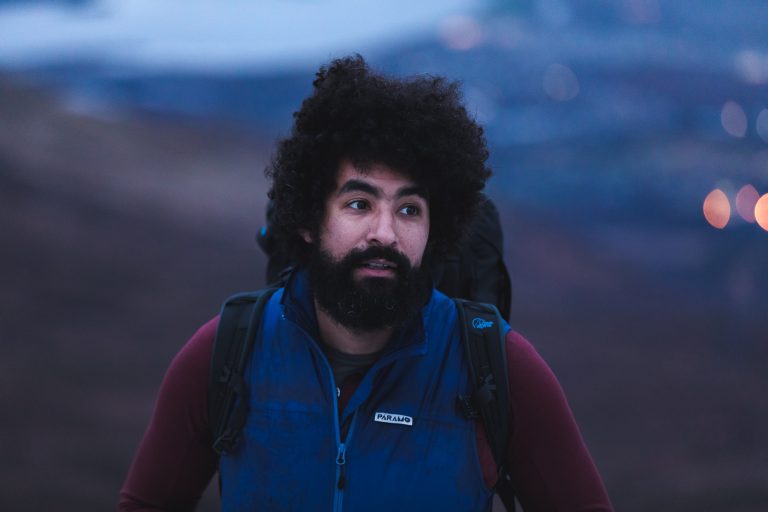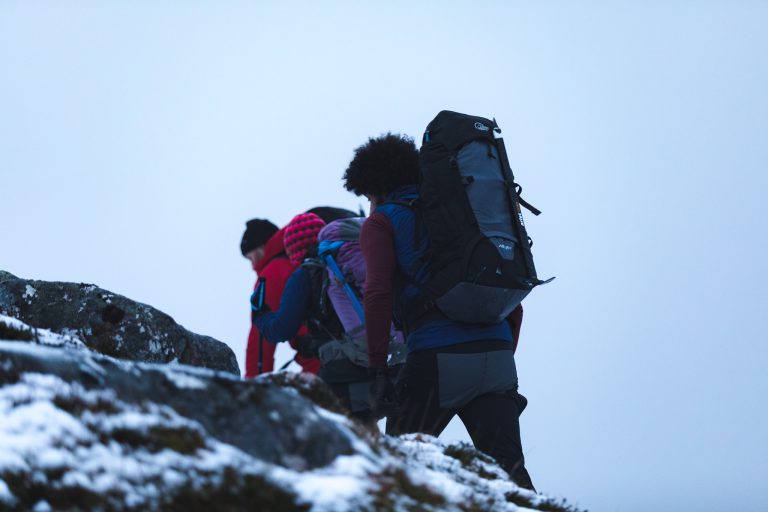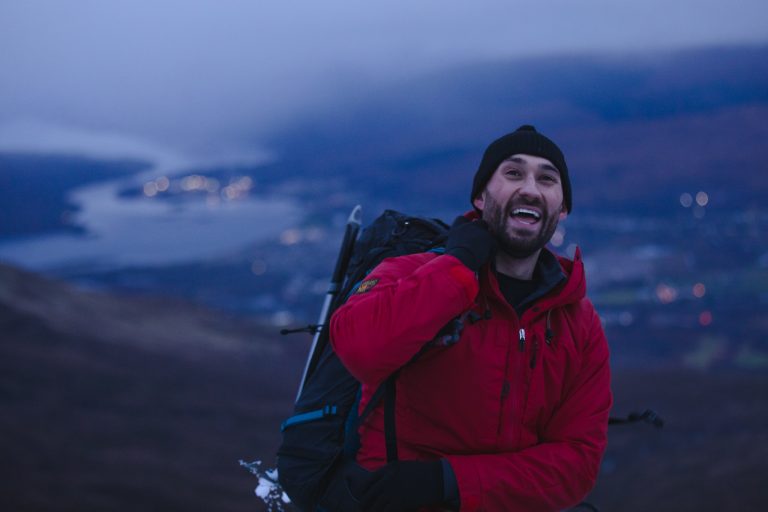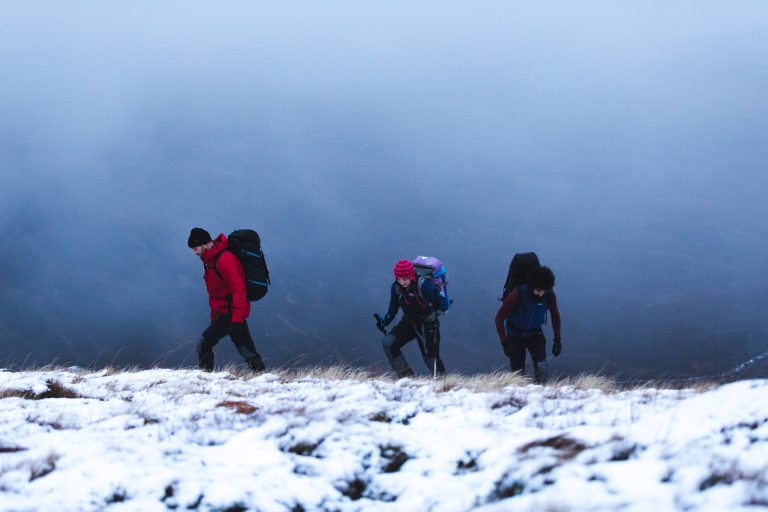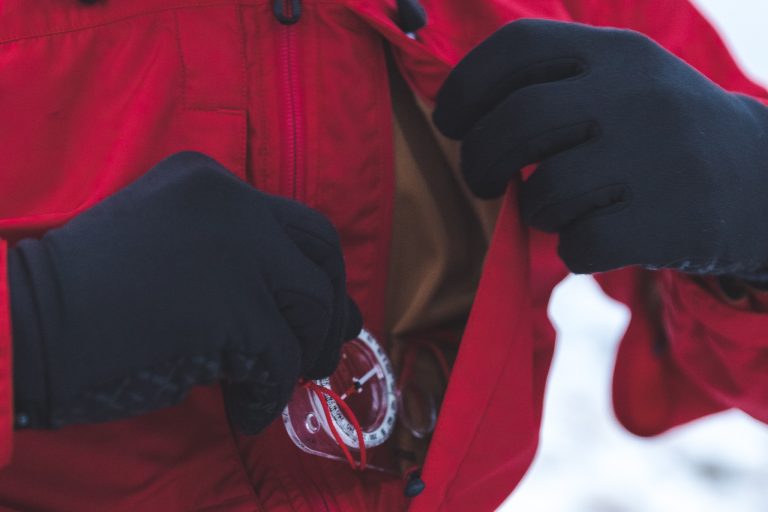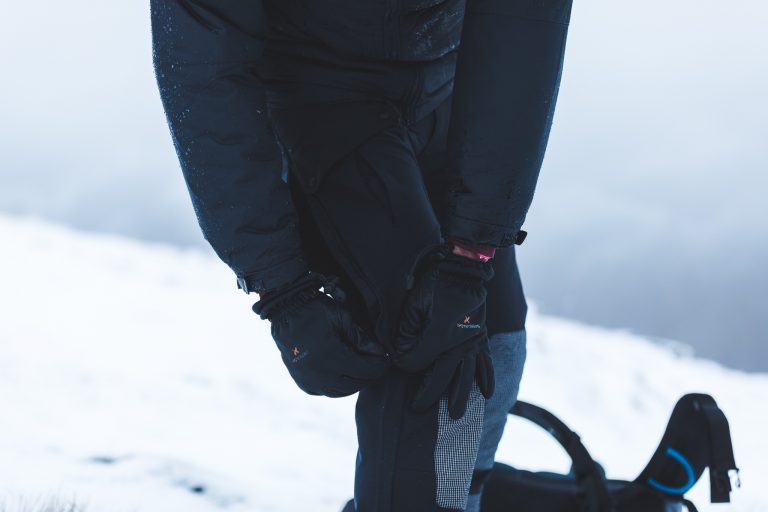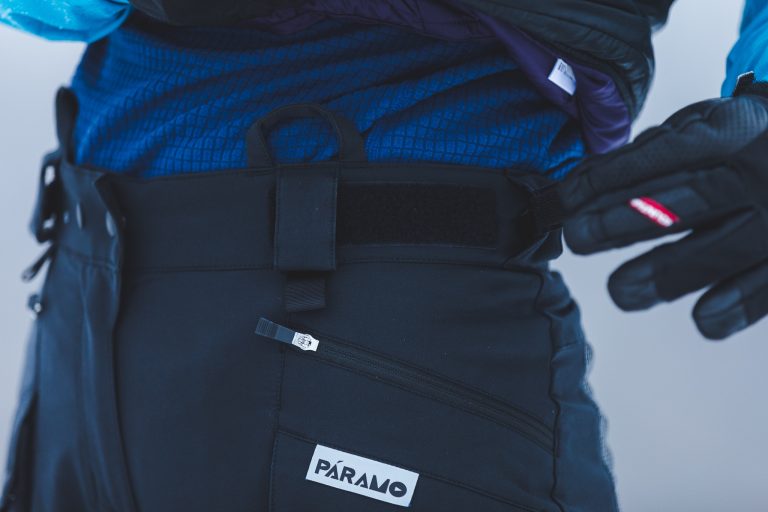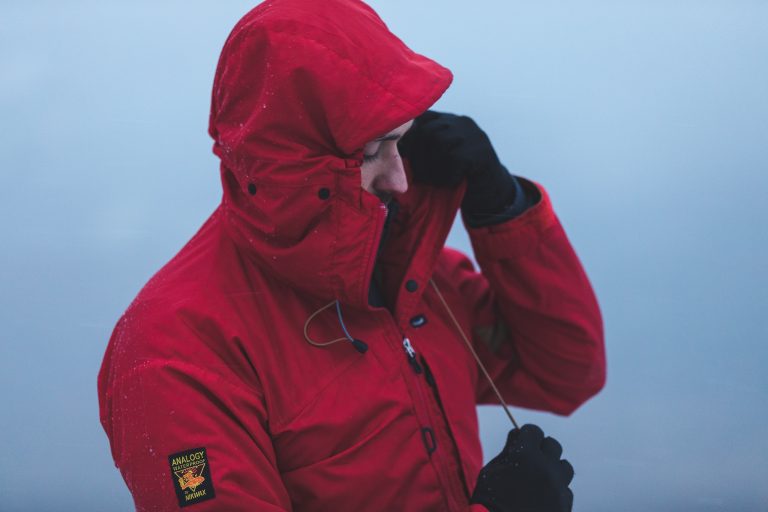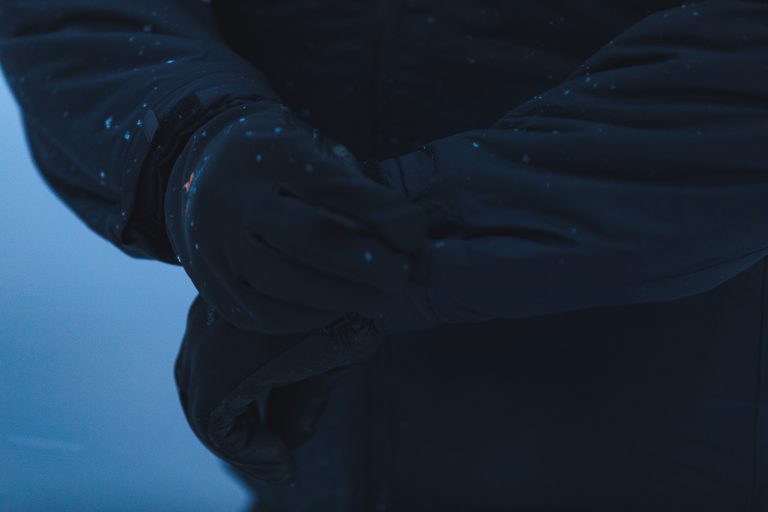 We saw a glow, a hint of golden hour. Mist and then visibility and then more mist. I got close-up detail product shots, "okay do the zip, again – slower, again, okay thanks!"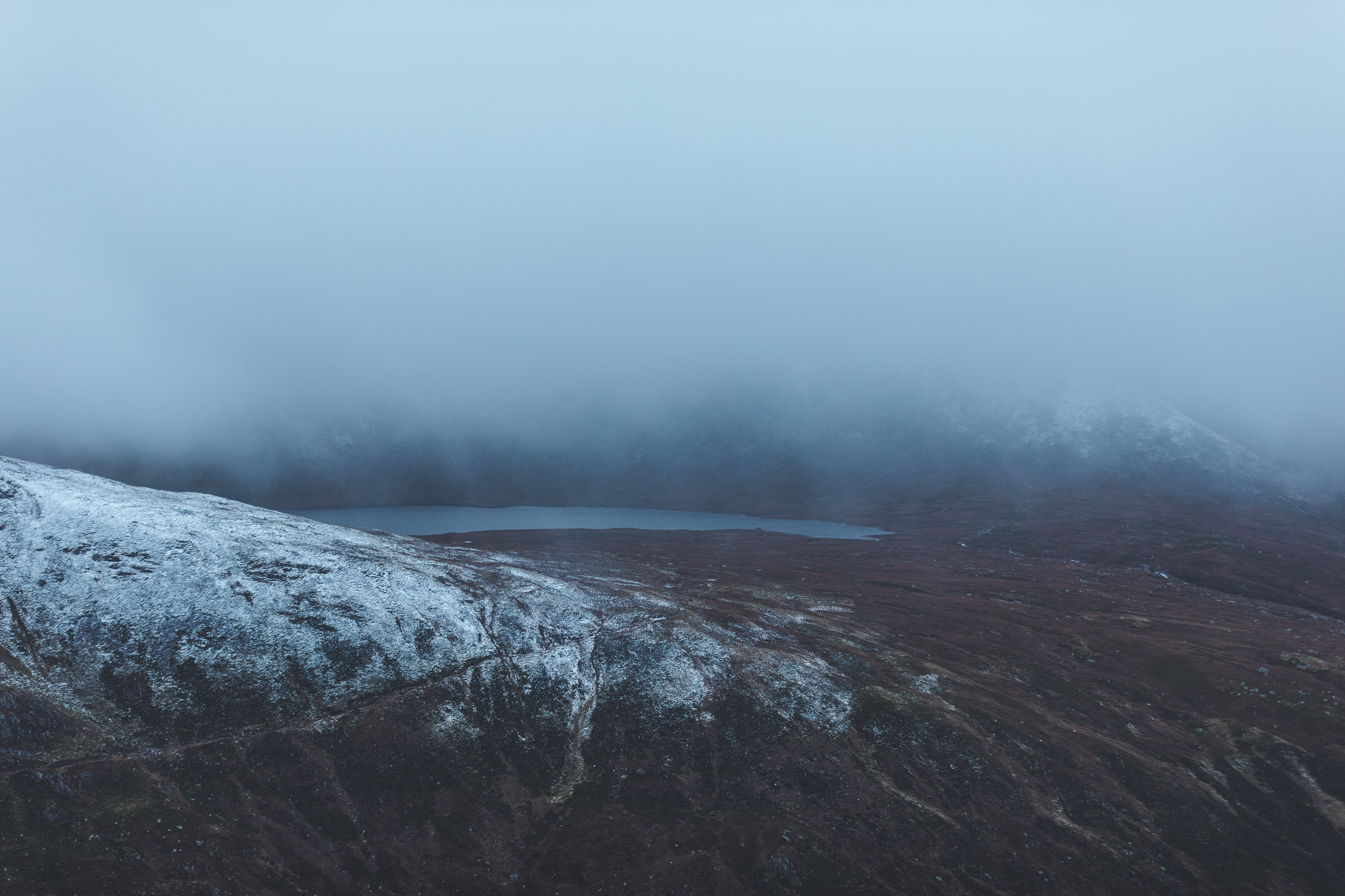 It doesn't matter how much you look at various mountain forecasts, the conditions are often so unpredictable and the golden hour light that you hope you'll have may end up not happening at all. Despite that, being in the mountains is still worth it. Even with partial views and no views and cold winds and dull light, they are beautiful. I feel so lucky to have been able to have spent some time up in the Highlands this winter. Likely my only time this season.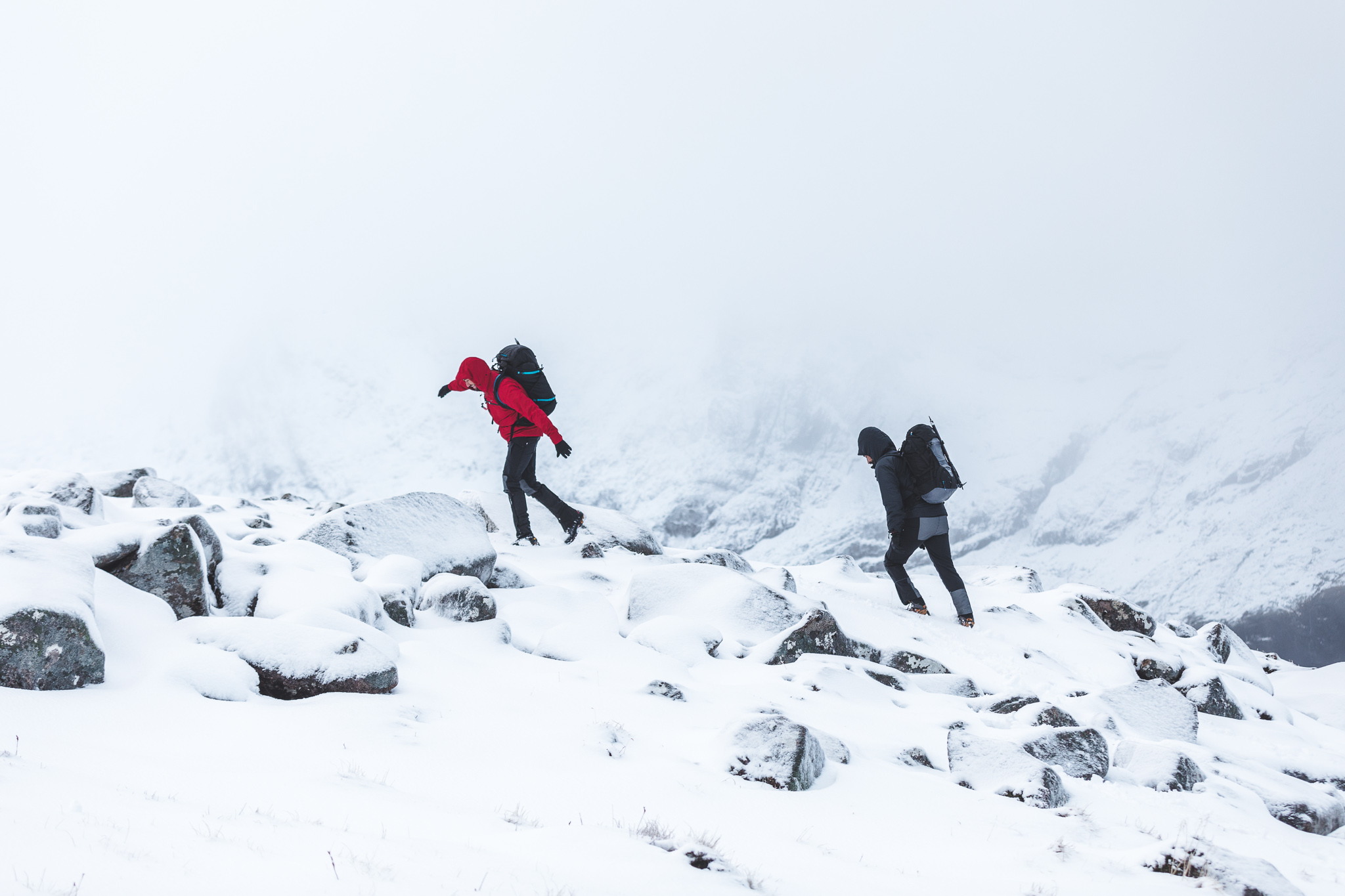 We headed up. The visibility dipping in and out more and more; we were in a cloud of snow. It was snowing! Yes! The ridge will be white, I almost didn't mind the freezing cold winds and spindrift freezing my lips and battering my lens as I waded through knee and thigh deep snow and send those three off into the distance to get some creative landscape and figure shots.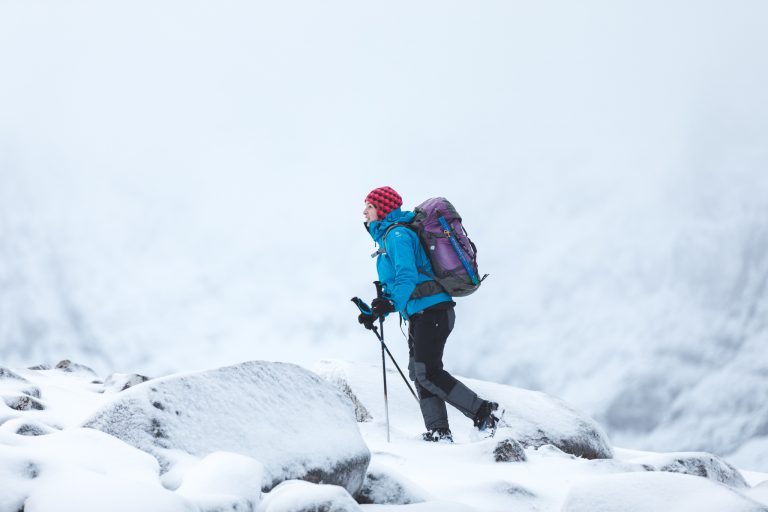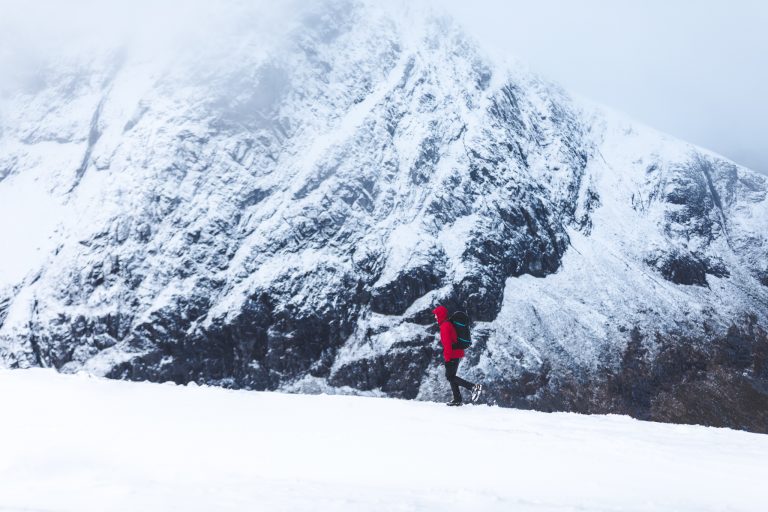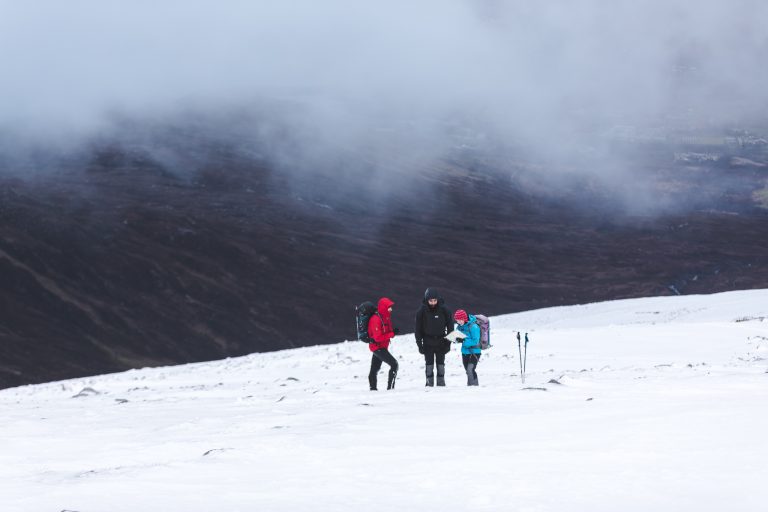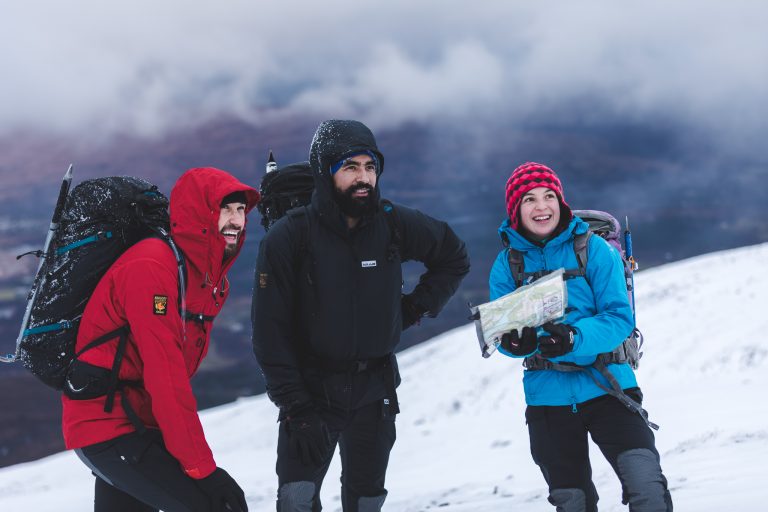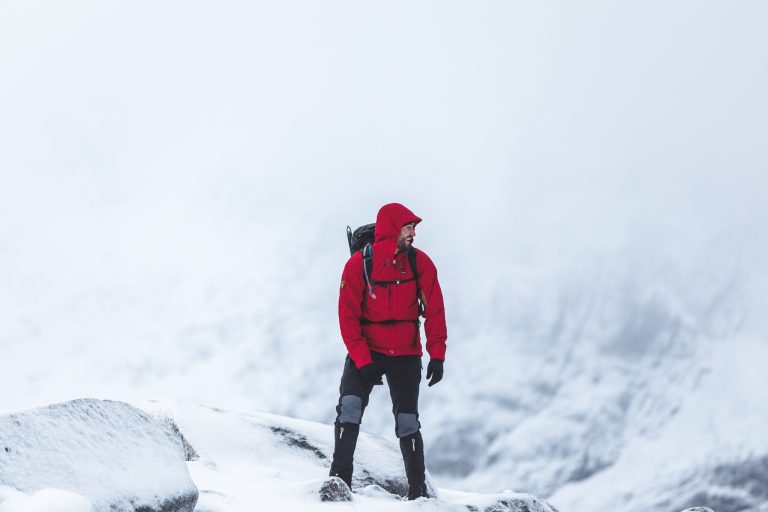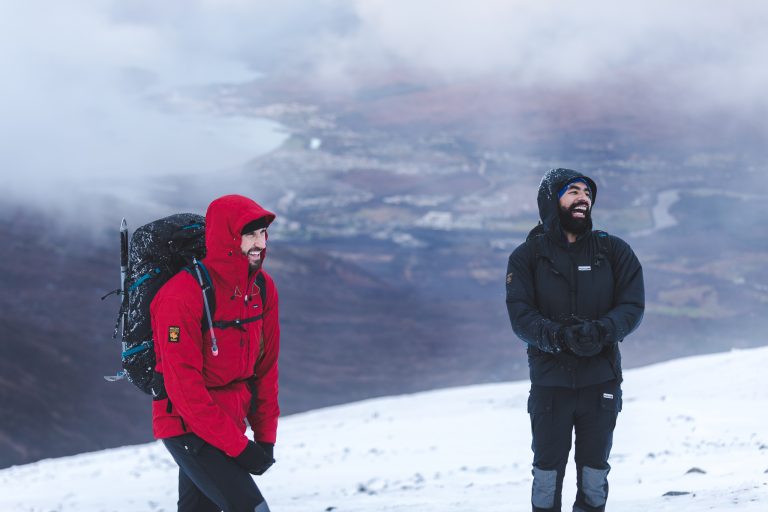 I so adore storytelling with film, but photography is always going to be my original love. For a little while I thought it was just easier to tell stories with video, but I now feel very differently. Storytelling with photography is just different.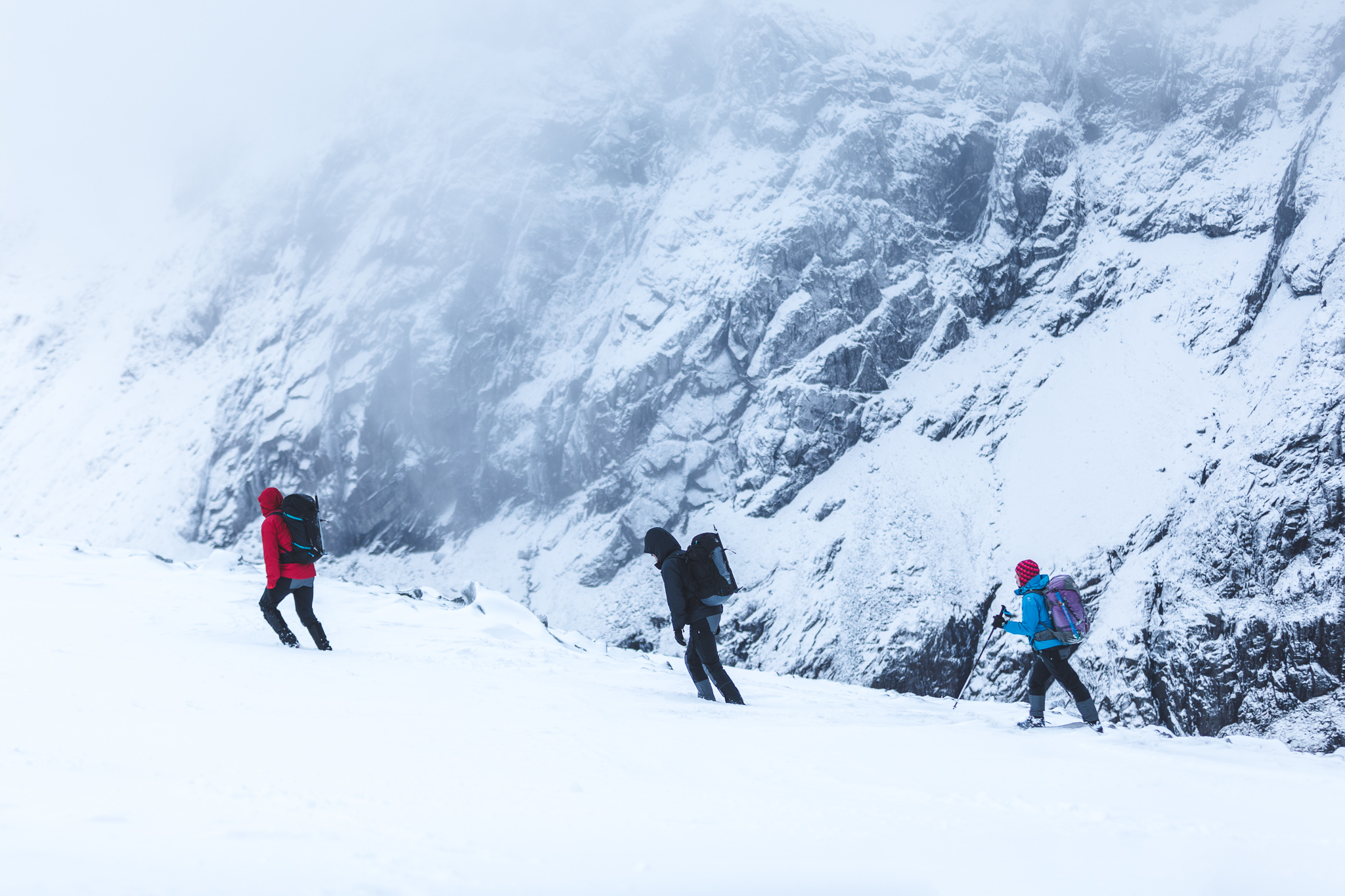 And even with a brief of getting product shots and having it as 'work' to think about, there is so much creativity in both documenting moments up here in the mountains but also creating them too. Like getting these three to head out to walk a slightly different way because I'd spotted a composition I loved. To yell at them to try stay equal distance apart. I love both the accidental beautiful compositions and also the ones I've nudged a little.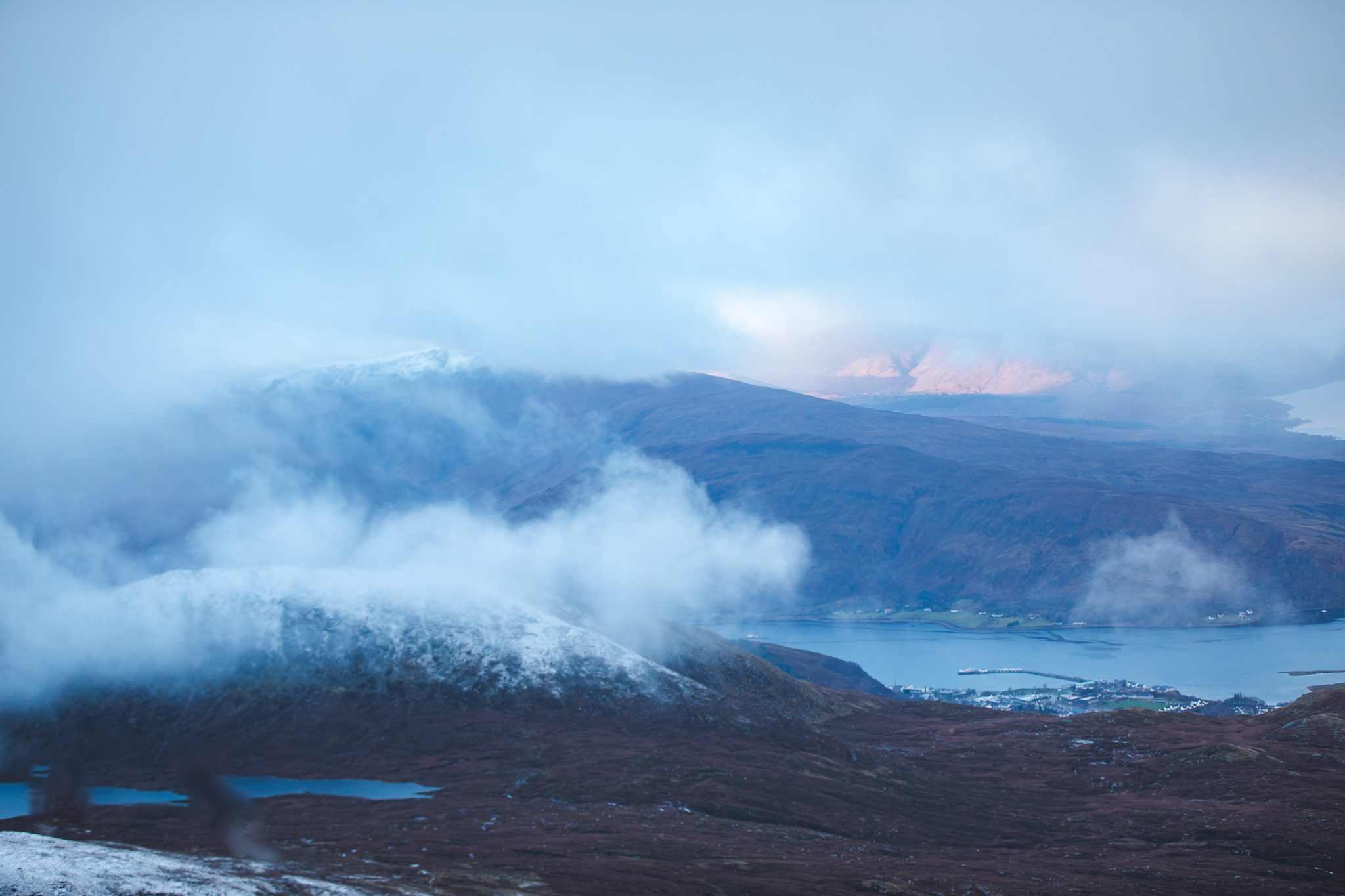 The higher we go, the more snow greets us as we look back at the snow-less, clearer landscape behind us. The the wind whips up, the snow falls thicker, coating us with a layer of ice. Beards freeze; strands of my wayward hair become icy. 
It snows and snows, we go up and up. And build a little shelter, staying warm in the whiteout.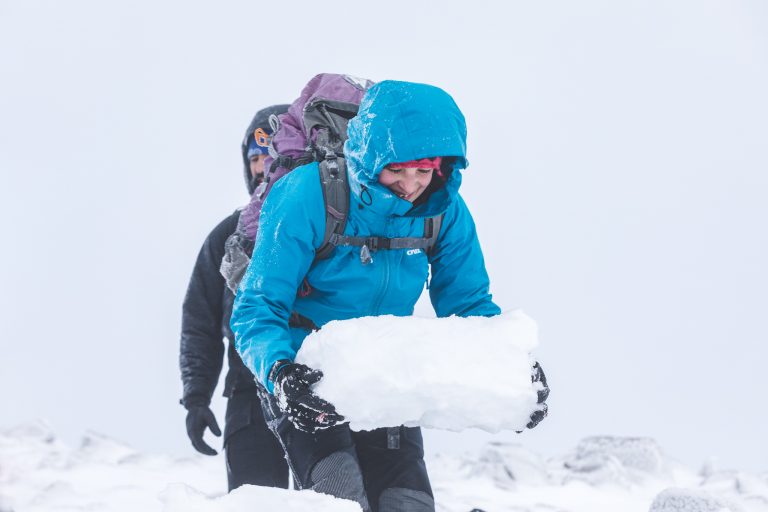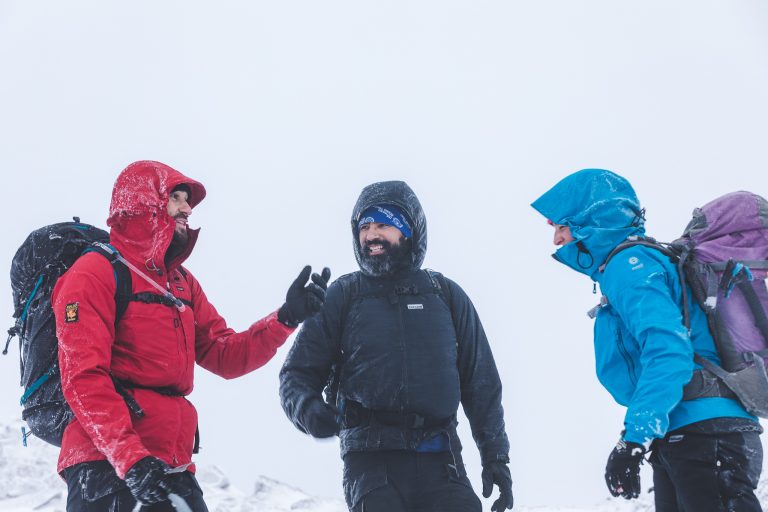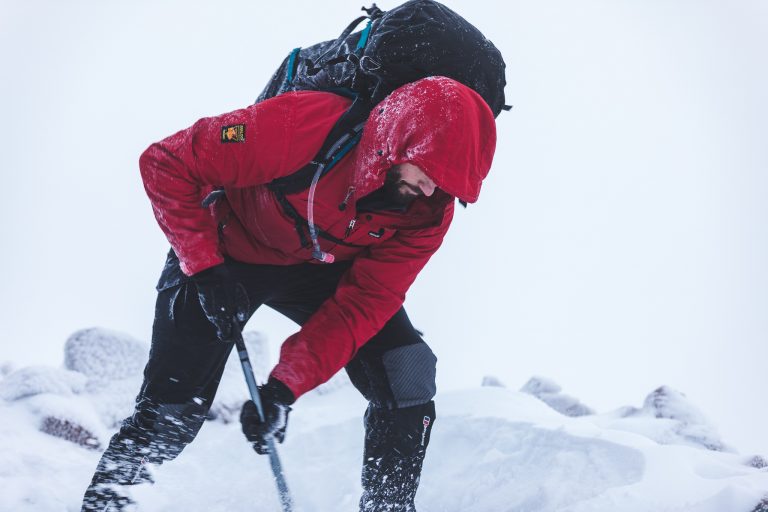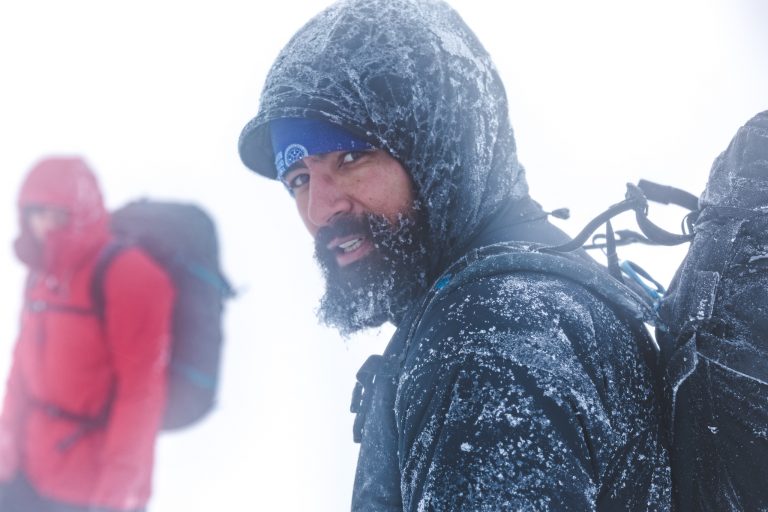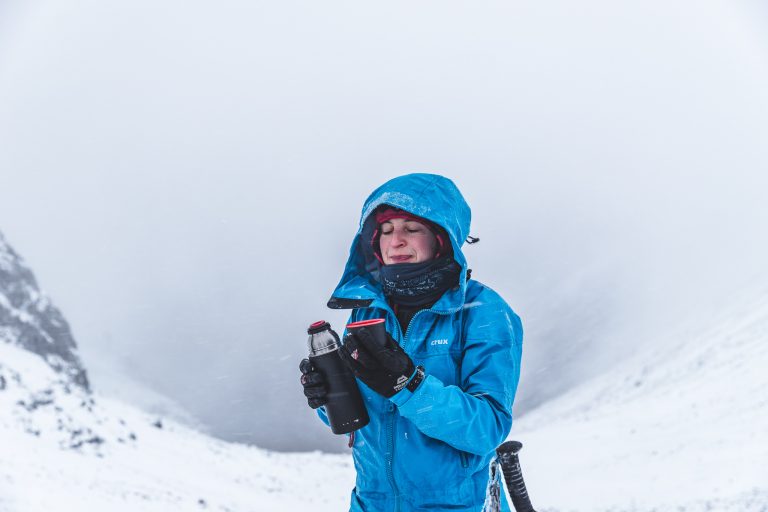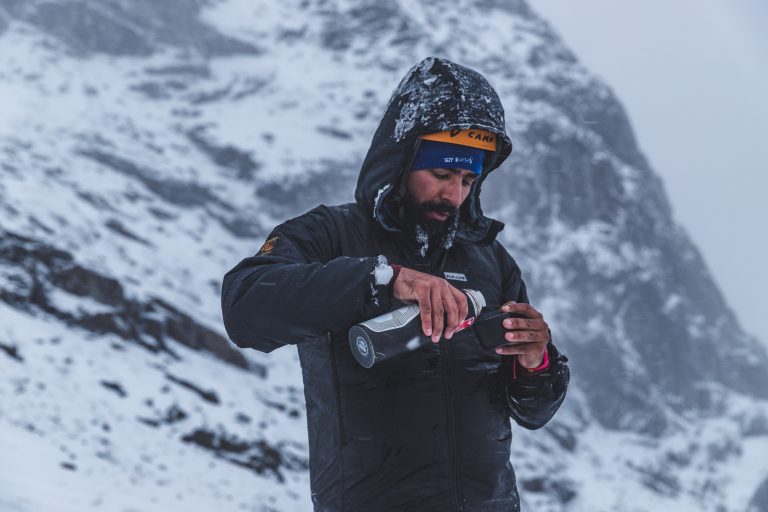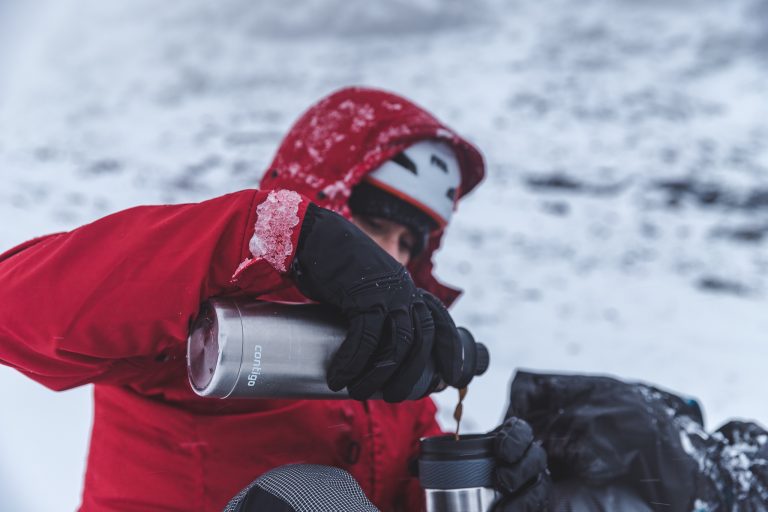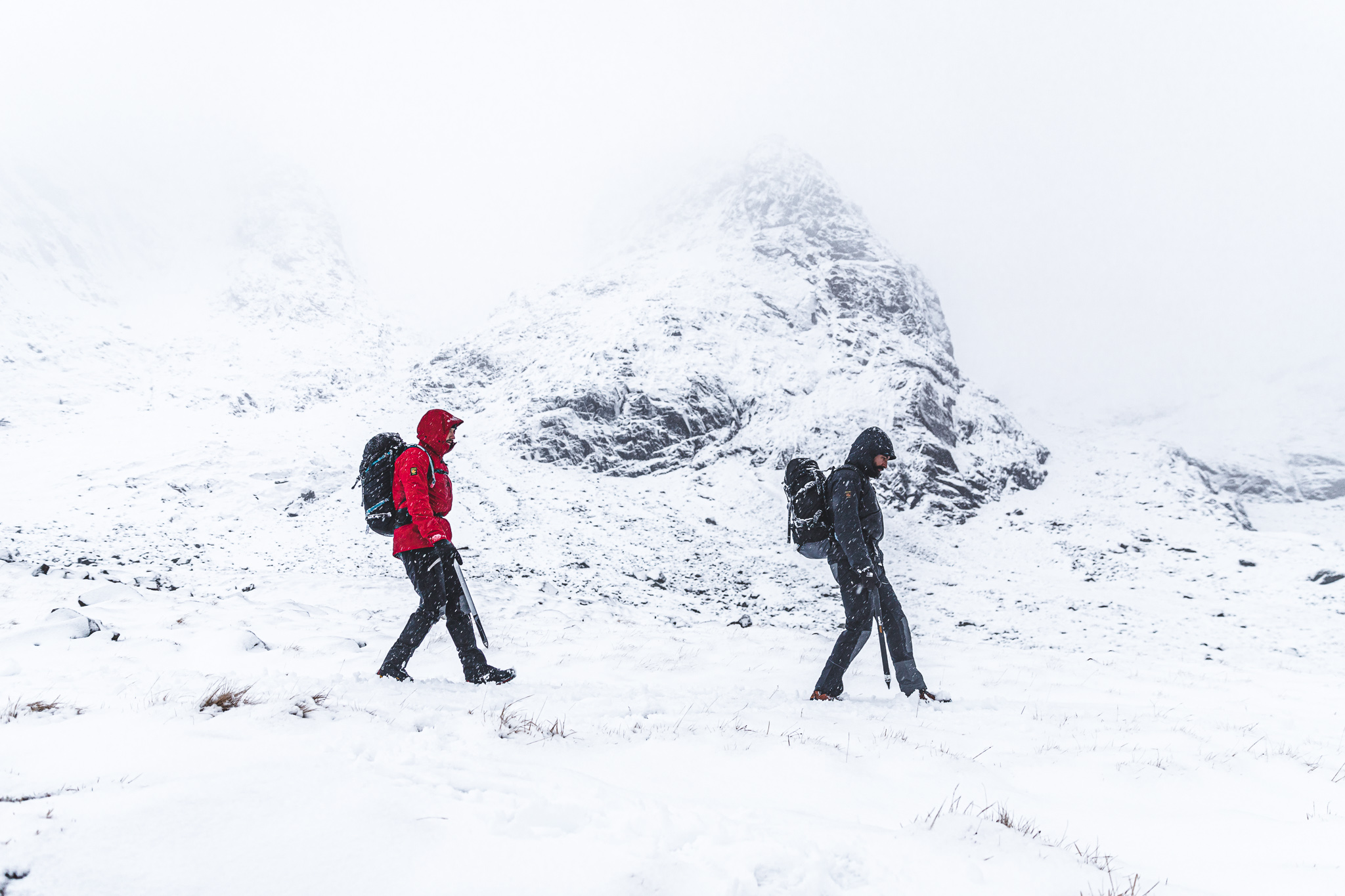 "It's moreso an acceptance that things don't always go to plan. Much like a day in Scotland in the winter – be prepared to change your route last minute, to have a plan B, C, D. Be ready to change your mind, to back down, to know when to retreat and go home."