The most surreal night of my entire life.
Saturday 20th July, 2019, 05:00am
I woke up early: 5am, again. I opened my curtains, and watched as the sky got lighter and lighter, the sun dancing its way across the mountain right outside my window.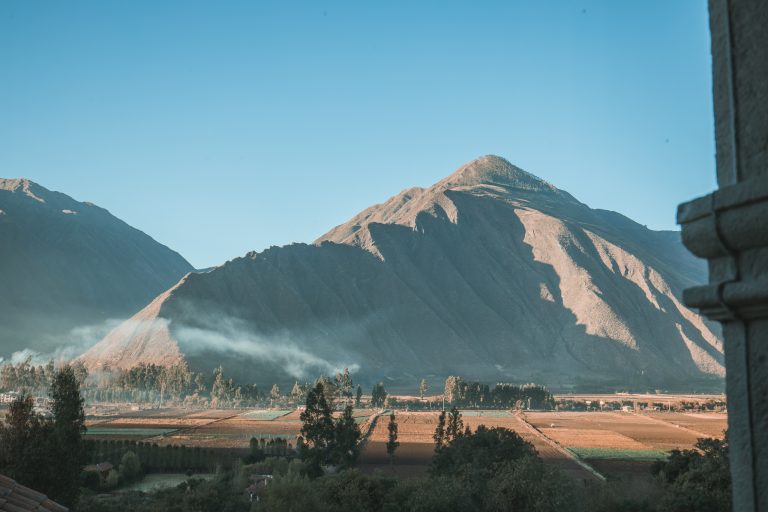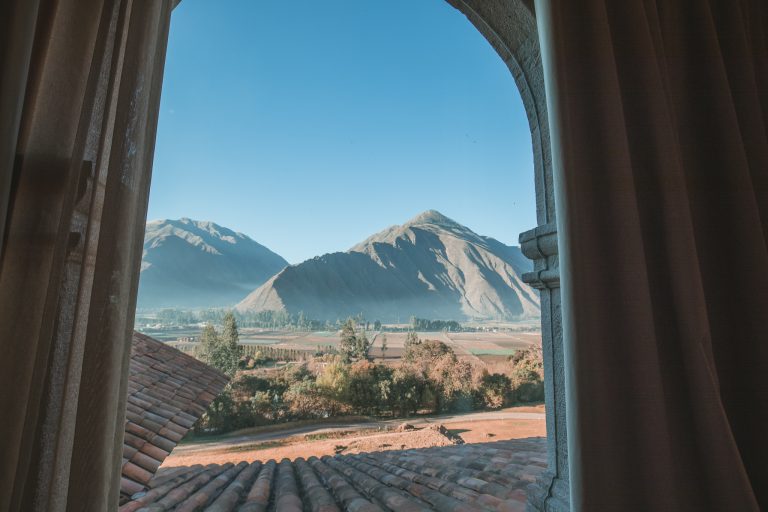 It was nice to have a few hours to slowly wake up, snuggled up in bed, to be able to spend some time looking through photos and videos, and doing some quick edits before I'd be leaving my laptop behind for our two day journey to Rainbow Mountain. Breakfast was a little chaotic, with all of us staggered, waking up at different times, packing up and finalising our kit bags for the trek. We gathered in the lobby, said goodbye to our suitcases, and headed on our bus, bound for the Andes.
But we weren't going straight into the mountains. After a few hours of steady ascent and rural towns, we found ourselves immersed in a traditional culture of Peru.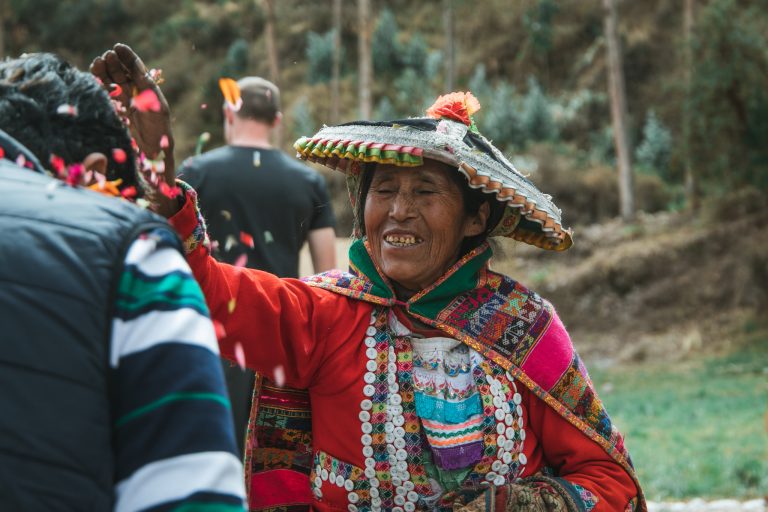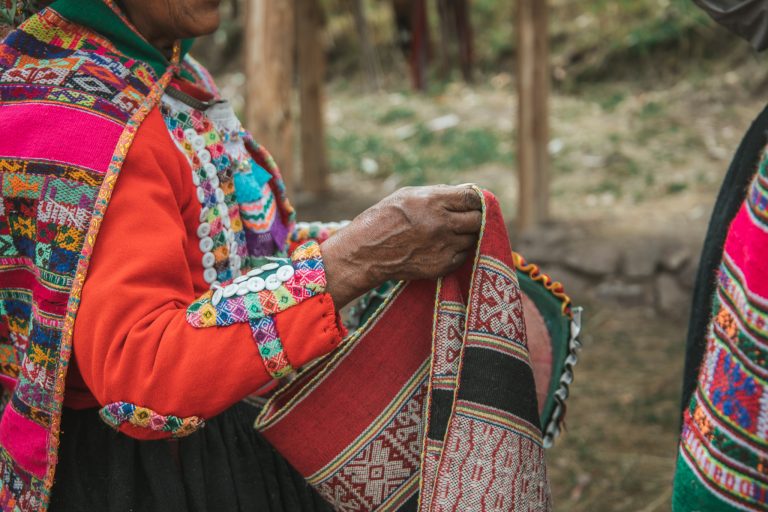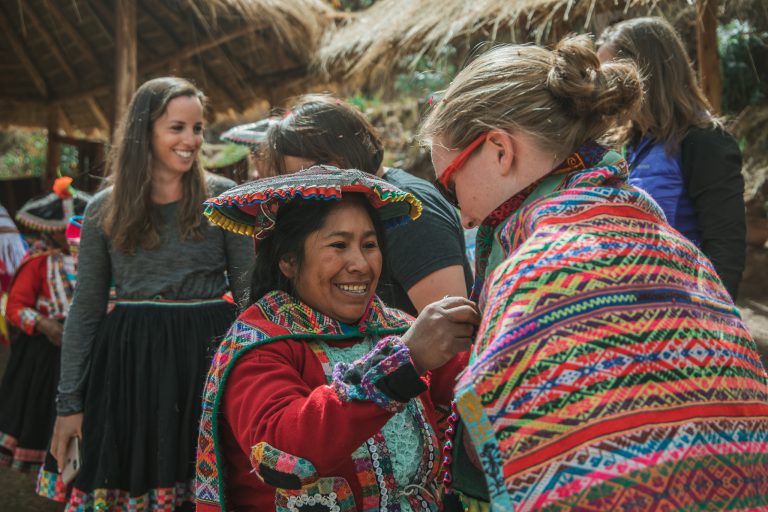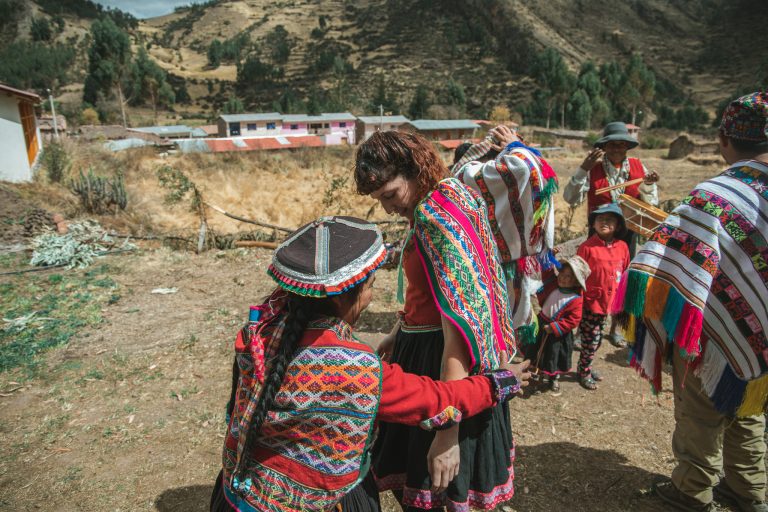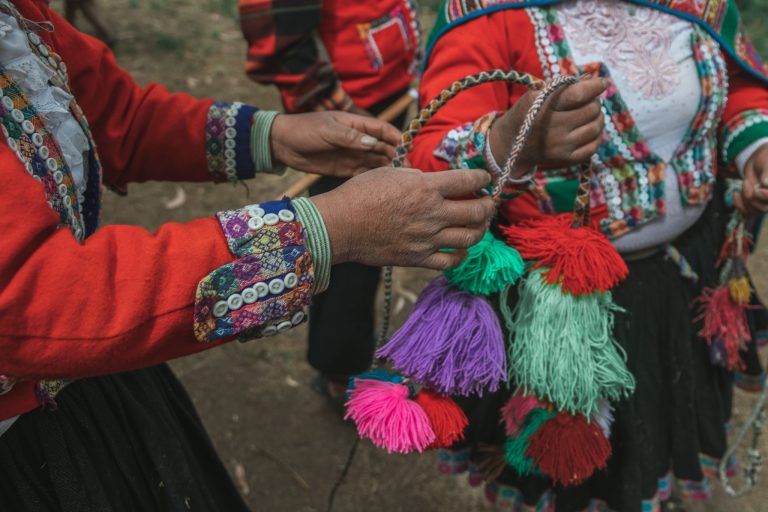 You know. I never stopped working this whole day – despite being part of the group and taking part in all the activities, I was always shooting. Even when we got bundled into a formation, dancing wildly, I had my camera up, and was taking shots as we all danced around in the circle. The only time I wasn't was when I was dragged into the middle, so I passed the camera on to one of our guides so he could carry on shooting. It was a bit of a team effort.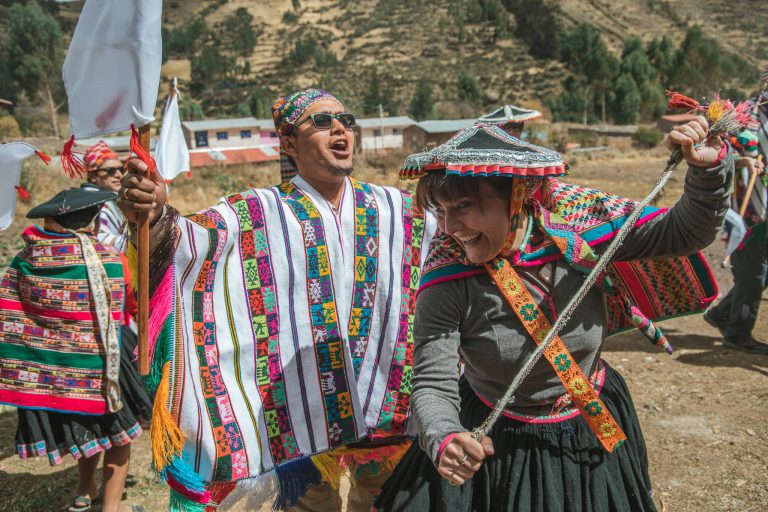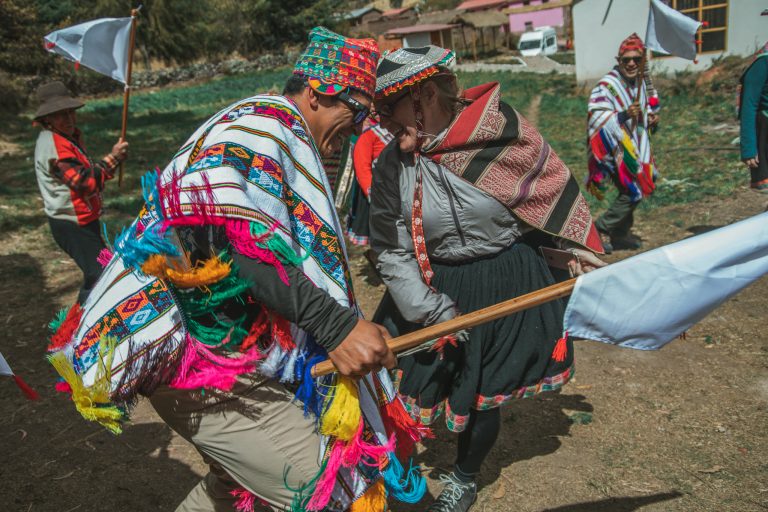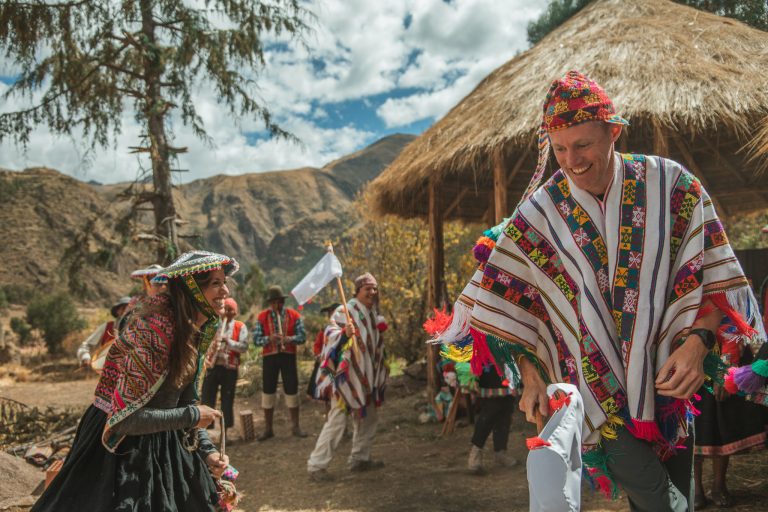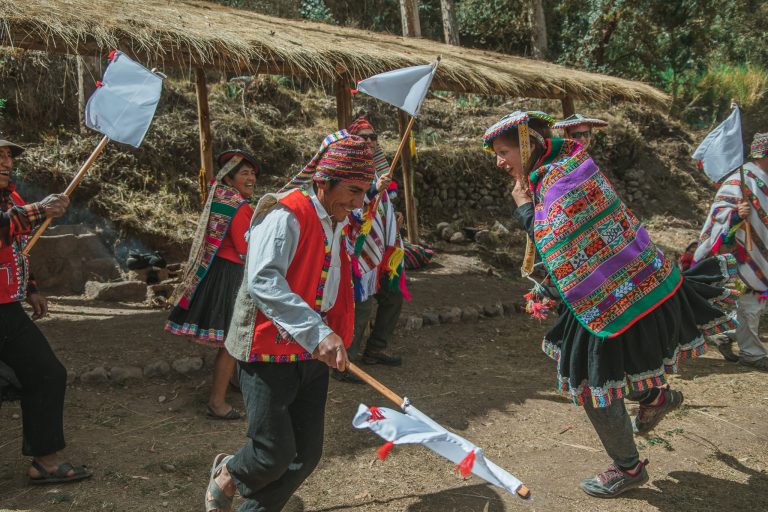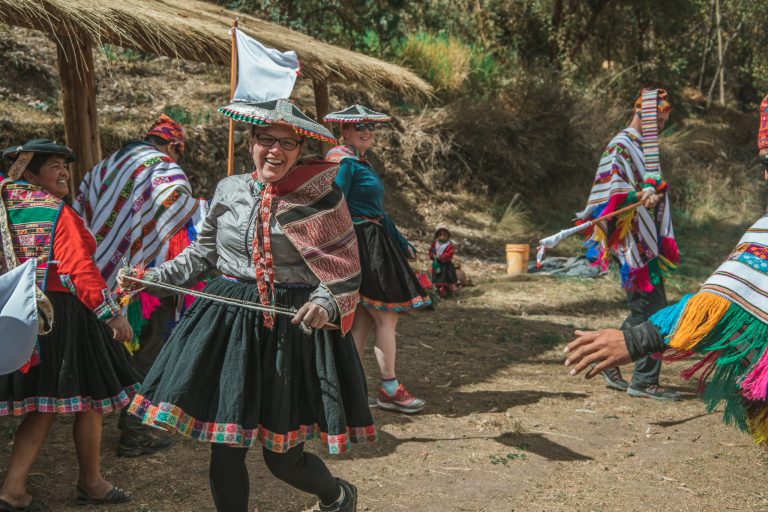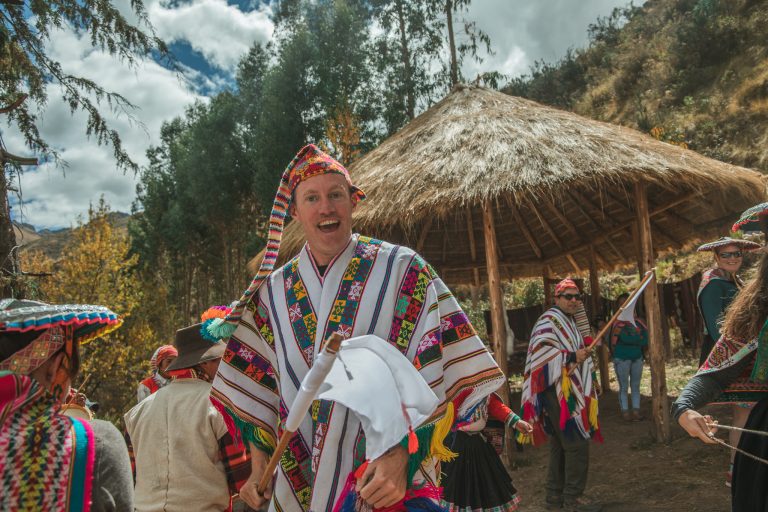 Like all the other activities we've done on this trip, it just didn't feel right to be stood on the sidelines capturing. I had to be in it – I don't think the others would have let me not take part, anyway!
Out of breath (remember, we're at altitude here!) we settled to learn about this small community and how they make their living in traditional Peruvian practices. The months it takes to create a single scarf – the patience and skill and experience you need.
It was so interesting, seeing the world in a different way than what we're used to.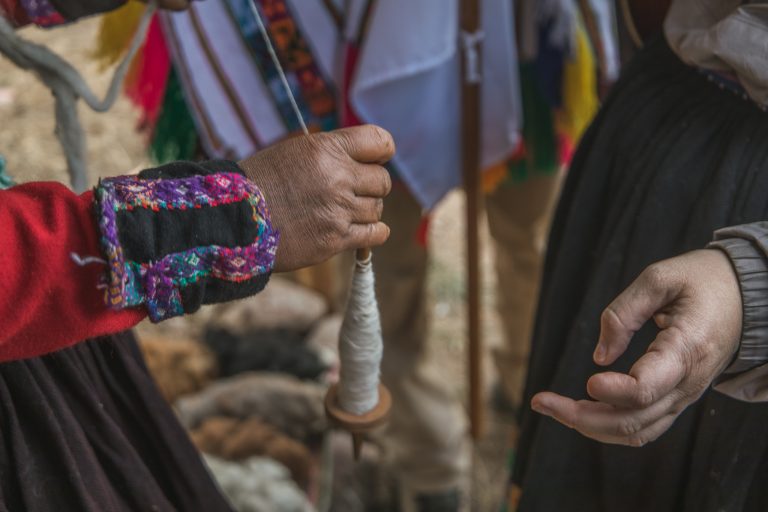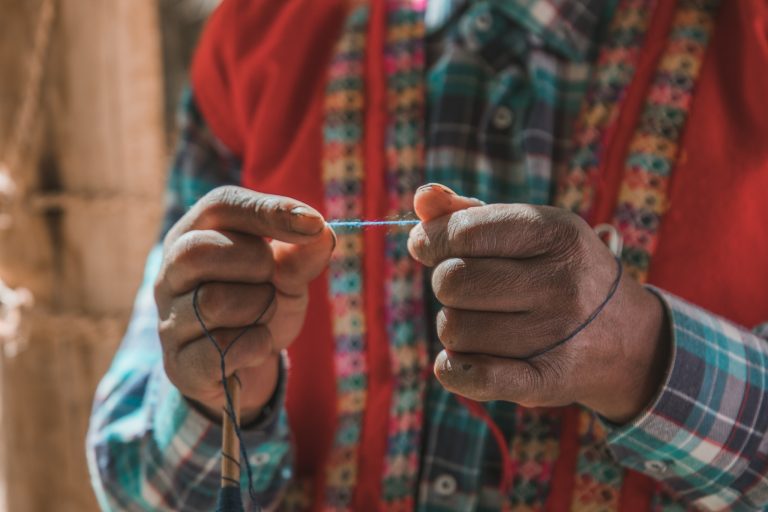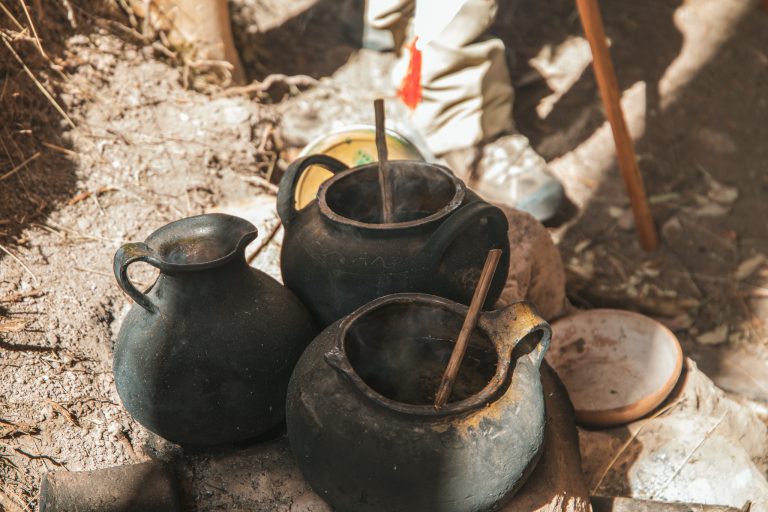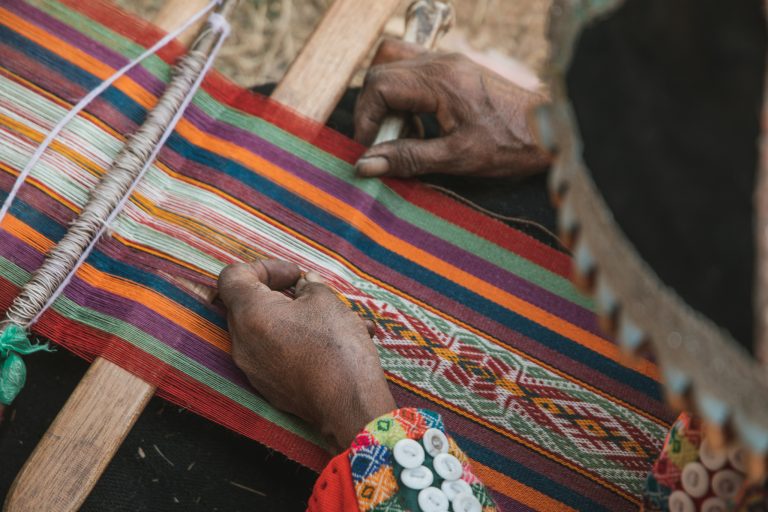 Lunch. Goodbyes. Onto the Bus. Into the mountains. 
As we drove through valleys and got further into the mountains I sat there staring at the bus with my mouth wide open, camera pointing out of the window, poised. Every second I wanted to ask the driver to pull over, it was so incredibly beautiful here, a rushing river snaking its way through the valley with high, colourful peaks either side. I daydreamed what the drone shots would look like. But we just didn't have the time for me to stop and capture this place. I contented myself with staring out of the window.
The blue skies turned to grey, is that… snow?
A few flurries, then – gone. Blue skies again. The world outside our toasty bus looked chilly, the higher we drove. A glacier loomed ahead. I closed my eyes and thanked myself for buying a new coat in Cusco. I can't believe I didn't bring one to Peru with me.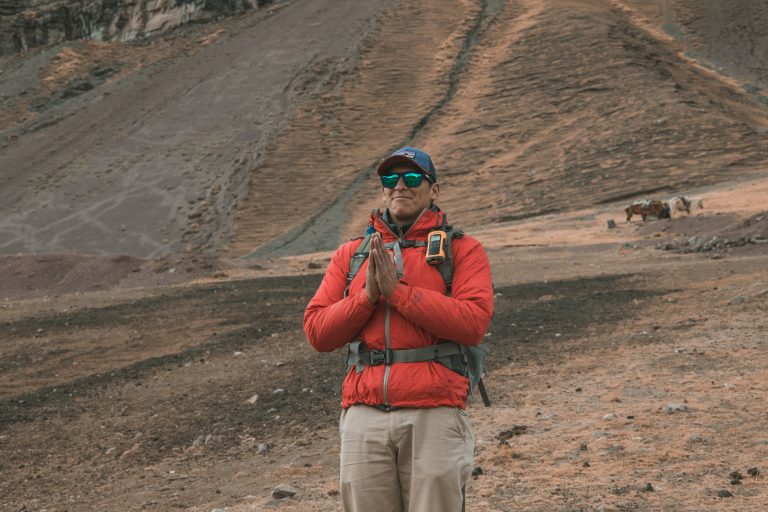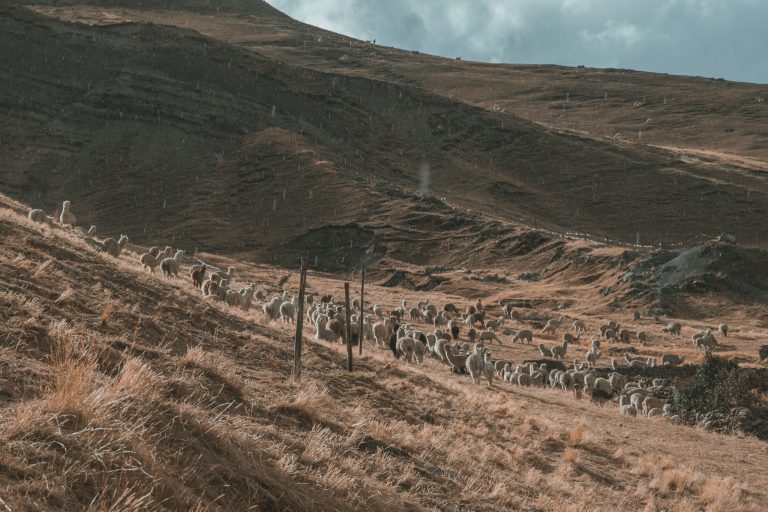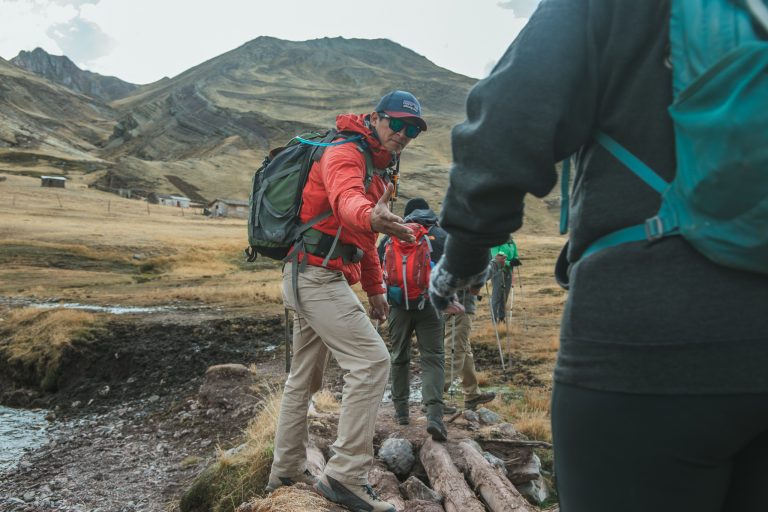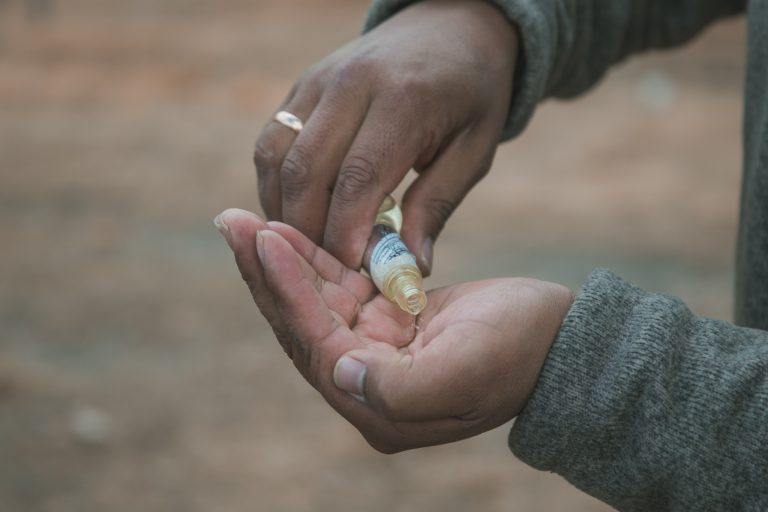 We were there. At the beginning of today's trek to our base camp. The mountain air was fresh, clear, dizzying. As we wound our way higher and higher, I would run to the start of the group, forget that I was at altitude, gasp, take photos, wait for them to go by, take photos, and repeat. It was a bit of a game with myself – how far could I run without getting too light-headed. I quite enjoyed being at altitude. 
Half an hour in. The blue skies disappeared again. And suddenly the wind changed – hard, howling. Hail rained down on us. I thought about putting the camera away – wet smudges obscuring the lens. I wiped them away and kept shooting, running up and down the group as they hiked up.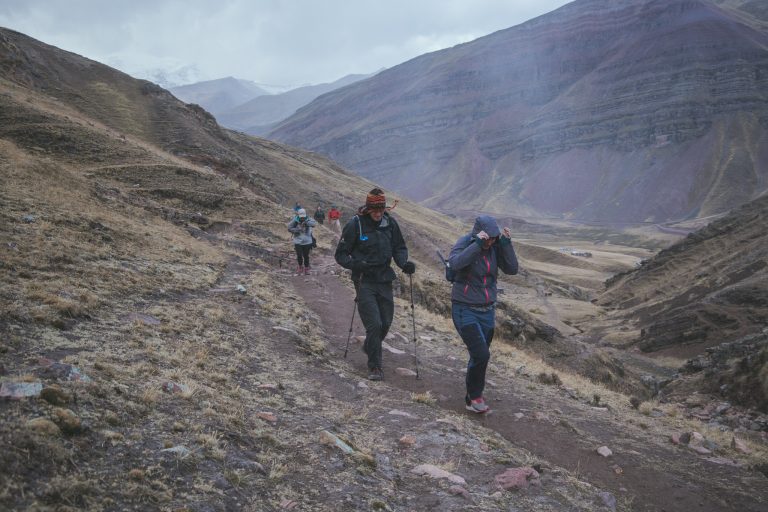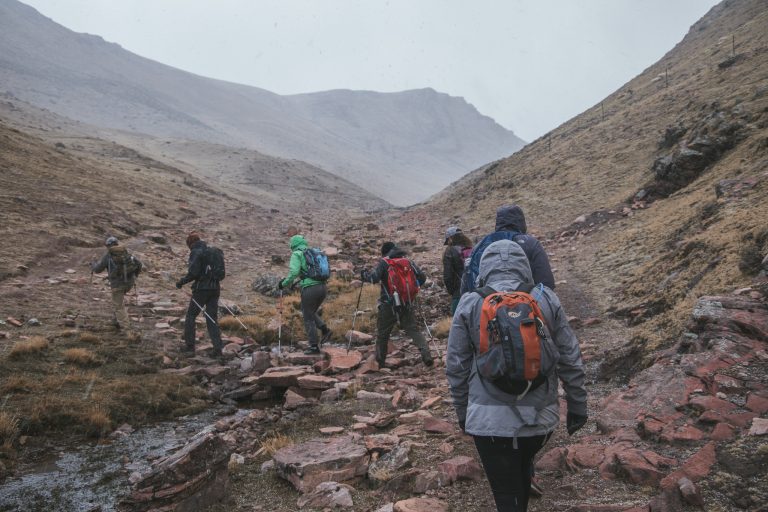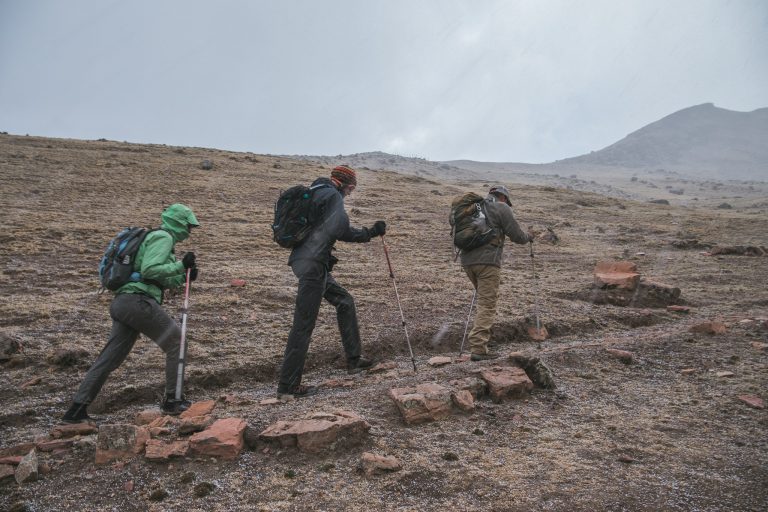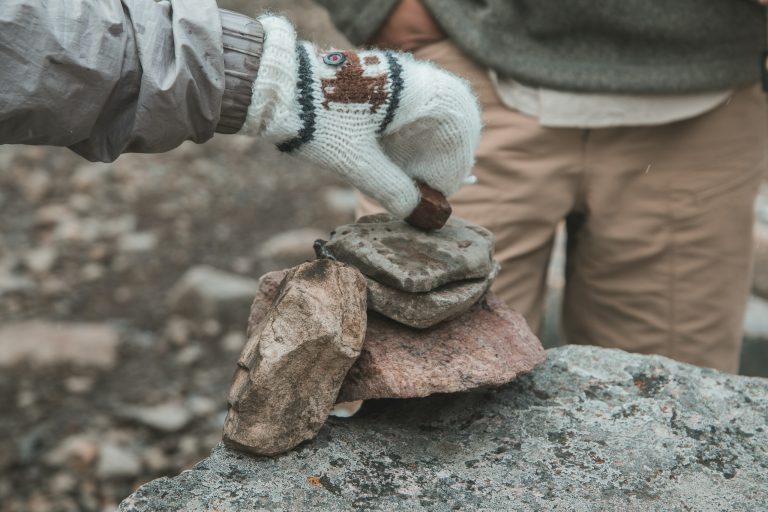 We stopped to regroup and, as I looked over towards the deeper mountains, I started to see a little blue peek through the clouds. The hail lessened, then stopped. They looming, heavy grey clouds passed over us and revealed the valley again; the sun reappeared.
A few hours later, timed perfectly with dusk – we arrived. Our tents pitched in the shadow of a beautiful mountain covered in snow, a glacier just beyond our valley. We were in the middle of the Andes. 
I half wished we'd arrived just 20 minutes before – it was already too dark. I'd missed golden hour and colours of sunset in the campsite, but I was a little too tired to mine much. I eyed up the snowy mountain and started planning my nighttime astro composition.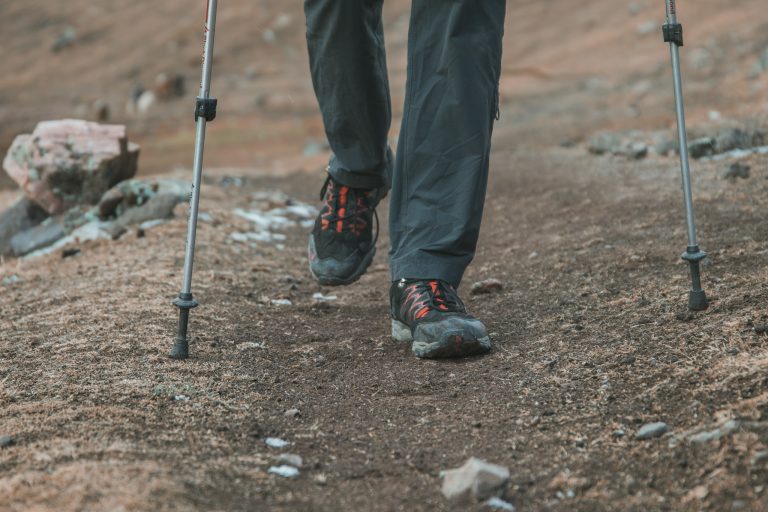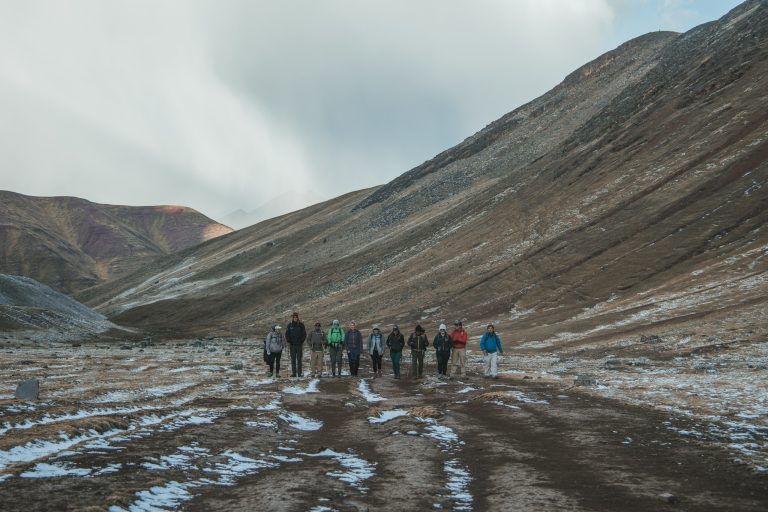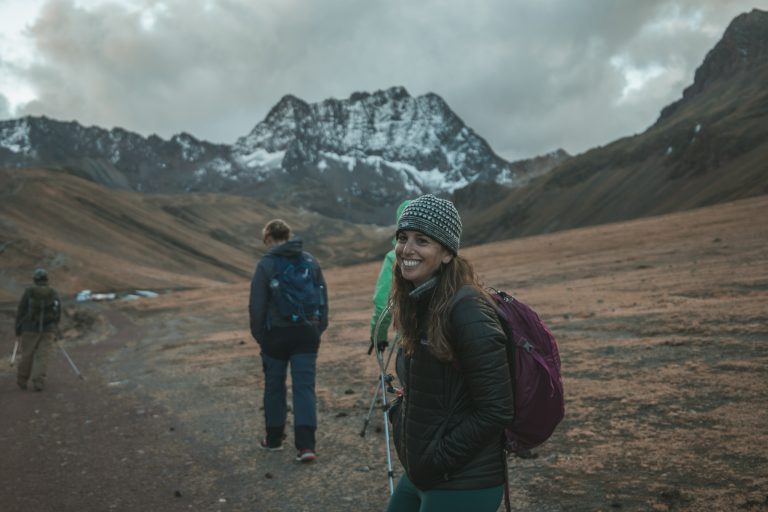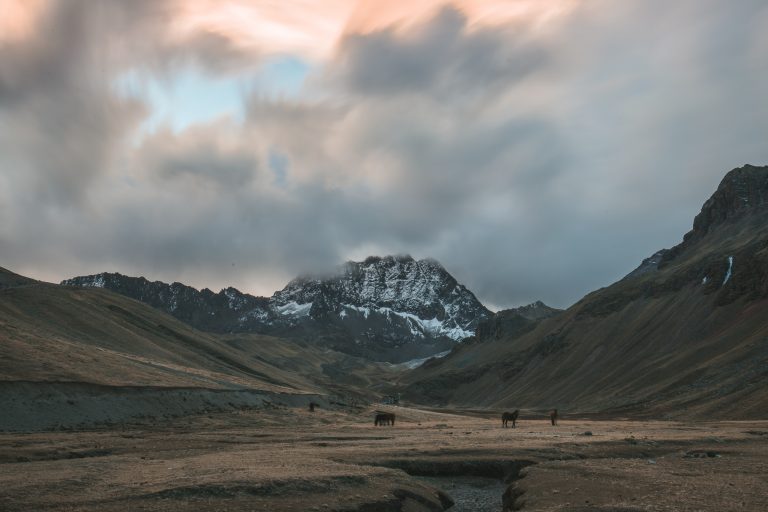 It got dark quickly, and we all crowded into our dinner tent, bundled up in our coats and hats, singing away as we ate, high on the altitude. On each other's company. The food was incredible; it wasn't like my usual camping experiences.
And then, and the end of our meal, something really weird happened.
Our tour guides and the chef came, in.. with a huge cake. With my name on. Everybody started singing happy birthday. 
Which would have been a beautiful, strange, surprise if it was my birthday.
But it wasn't my birthday. Not even a little close! I stood there awkwardly in the corner, not knowing where to look as everybody sang. I blew out the candles as we all cackled at how strange this night already was. 
I took a breather from the singing, the laughing, the toasty tent. The composition that I'd had in mind wasn't possible just yet – it was too cloudy the last time I had looked. So I left the tent for some cold, fresh air and to check if the clouds had cleared. Instead, I got distracted by the Milky Way in the sky, above the opposite side of the valley.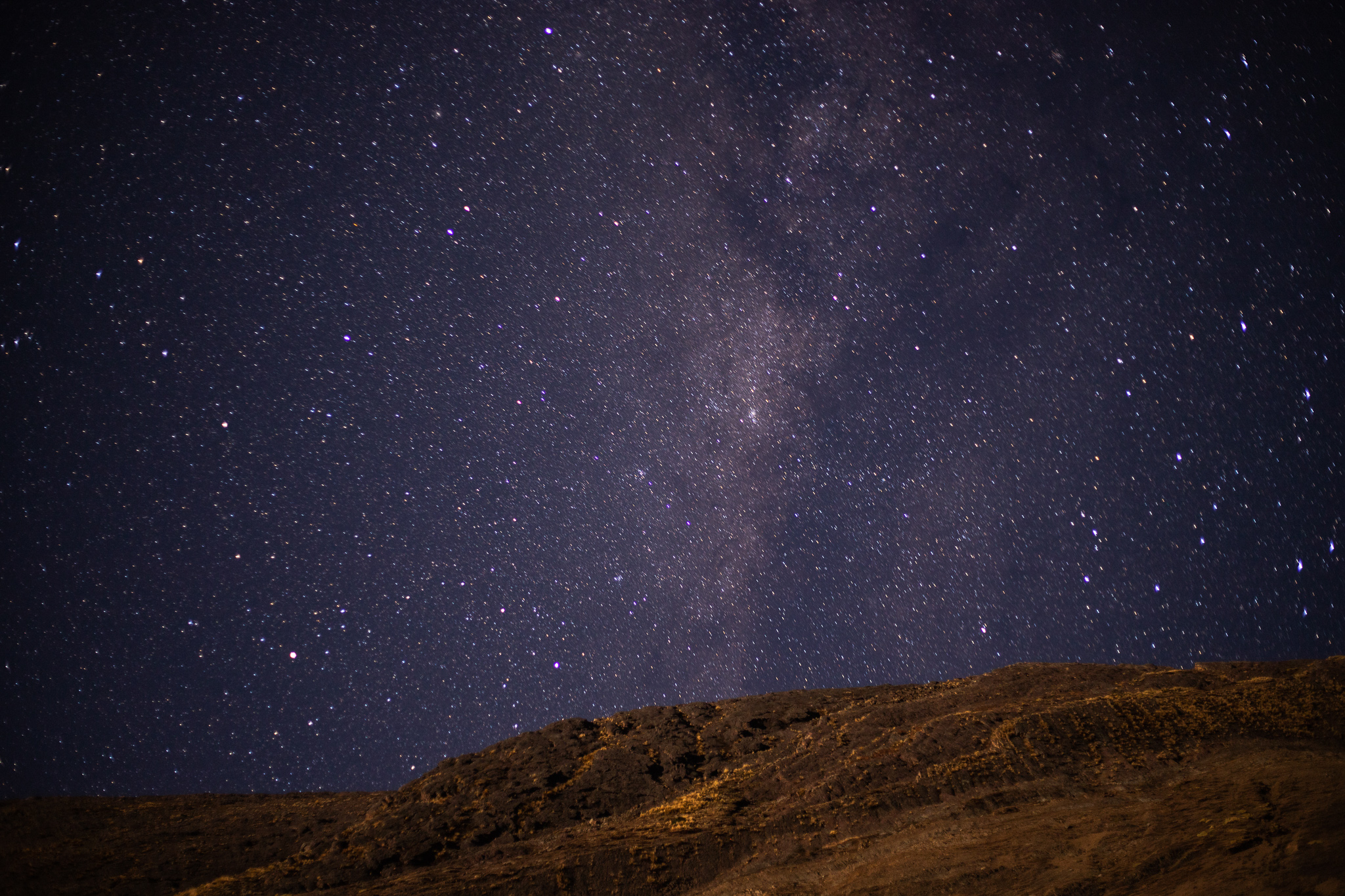 I looked up. Just stared up there, on my own. Feeling so content, and peaceful. It was one of the clearest and most present moments I've had in my life.
 Just absolute joy that I was there in these mountains, looking up at the stars. 
I don't know how it happened but the others had slowly made their way out of the tent and they all stood with me, staring up at the sky together. One of our tour guides lifted his speaker in the air with it blasting I still haven't found what I'm looking for. It's one of the clearest memories of my life, that feeling, the song, how cold it was and how close we all felt in that moment. Close, but also alone, isolated in this massive landscape with the towering sky above us.  
We spent hours sitting, dancing, singing by the fire. I wandered off on my own a couple of times to check the cameras I'd set up. Shivering out there in the cold, sat on the ground, squinting at my screen, trying to work out if I'd actual got any good shots. Then rejoining the group, to sing and drink rum again.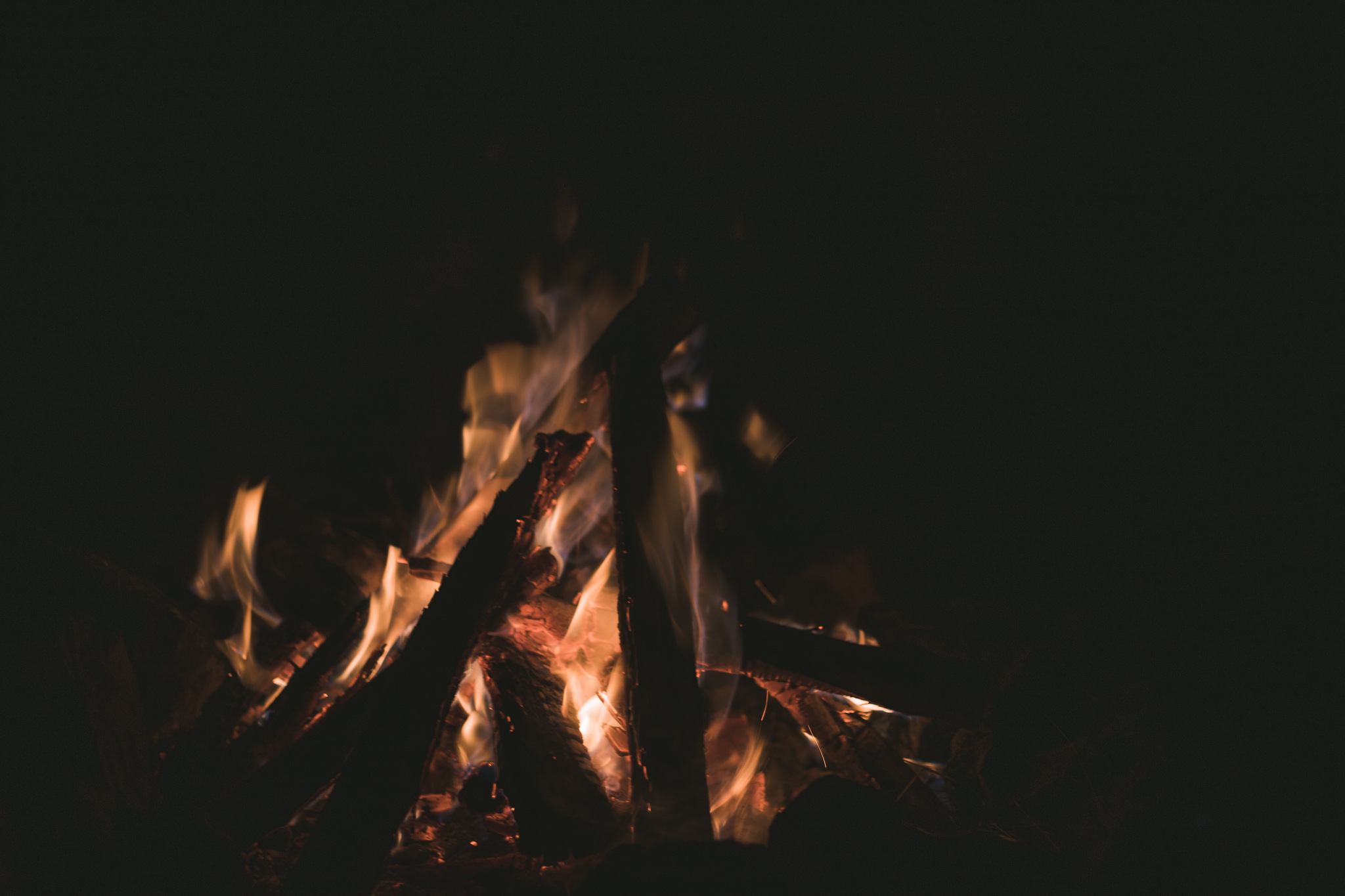 My starry timelapses failed. I realised that the one I had planned was never going to work. It was the wrong season – the Milky Way at the opposite side of the valley to that beautiful snow covered mountain, so I'd never get the composition I was looking for. Not unless I came back in 6 months time (I'm tempted).
I set up the GoPro as a last resort, before blearily finding my way to my small one-person tent. For the first time on the trip, I wished that I had somebody to share with, like the others, so I could be a little warmer.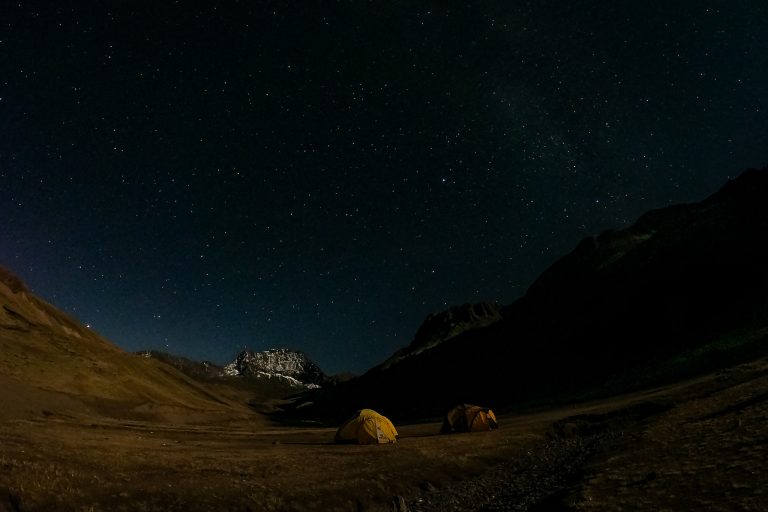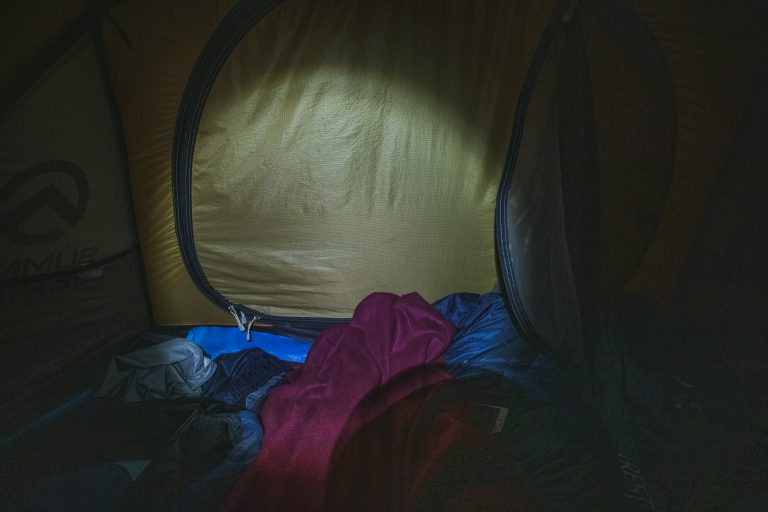 Freezing, in thermals, my coat, my hat and gloves I crawled into my two sleeping bags and cuddled my camera and drone batteries to keep them warm in the sub-zero temperatures. I was so cold, muscles tense and achey from hours of shivering. I think I managed about 20 minutes of sleep before getting woken up at 5:00 with soft  "good morning" and a hot cup of coca tea.
Sunday 21st July, 2019, 05:00am
I sat there, at the opening of my tent, still bundled up in my sleeping bag, holding my coca tea and watching the sun rise.
No camera. Just me and a little moment of peace before we started up on our journey to Rainbow Mountain. 
I'm always looking for interesting opportunities working with brands on multi-media projects involving photography, video, and writing. 
If you'd like to talk about a specific project, or just think we'd be a good match, send me an email at:
rachel@rachelsarahmedia.com
Or give me a call on +447482272109.
Next stop: Rainbow Mountain –>