Friday 31st July 2020, 14:00, home
24 hours before leaving for Wales.
I'm learning as I go, hastily putting the electrics together in the van so I can work whilst we are away.
It sounds bratty but trip away isn't really what I need with my messy head and the current situation, and the fact I'm too busy and have things to do. but it was booked by Michael and we're going, in a partly finished van.
22:00, home
12 hours before leaving for Wales.
Saturday 1st August 2020,
Leaving home, almost.
Nic drops off his bike to go in the van and we draft him to help us with our massive solar panel. We have kind of over-specd our power because there's going to be a point when Michael and I are both working from this, with things plugged in, charging, lights on, fan on. It's exciting, and is taking a lot of brainpower alongside working and trying to find work. Part of me regrets deciding the film the van conversion but I'm committed now, I'm too far in to not make the conversion series.
We are ready to go, and a windy van ride later, we are in Wales.
Usually the idea of being in the mountains will excite me but I'm finding it hard to switch off.
Sunday 2nd August 2020, Tryfan
We take Filo up Tryfan, lifting and passing her through some of the tricky bits. Tryfan with a dog is tricky, so I wouldn't just take any pup up there.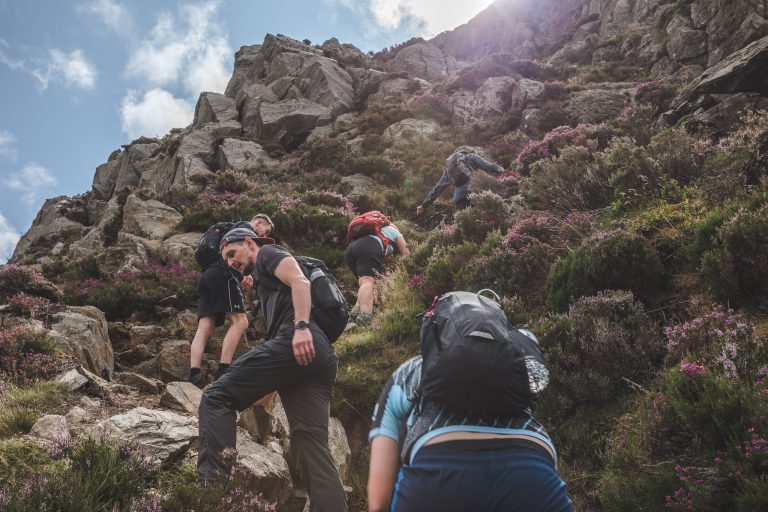 I've never done the tourist path up here before, just a climbing route last year; I feel lucky that we've got beautiful weather, but sometimes even being out in the outdoors can't magically fix you if you're not feeling it.
But nevertheless, even though I didn't feel instantly happy, this did make me feel a little better. How could it not?
On the way down I bound over rocks with Filo as she drags me, way too fast for me. It's pretty surprising I didn't end up falling over. 
It's the longest day out she's had with us and by the time this video is out she will have probably been officially adopted by new owners.
Tuesday 4th and Wednesday 5th August 2020
I spend a couple of days by myself. Doing some work and walking Filo in the woods whilst the others chill and mountain bike.
The first day was a planned solo day, the second day, not so much. I was supposed to go mountain biking with everybody but I had a really bad morning and just reached overload level.  I felt I had too much to do, and I think I was just really having a bad mental health week.
Weirdly, I think getting the amazing news about Uncomfortable getting Best Film in the Women in Adventure Film Festival, and it getting announced this week – it triggered some massive imposter syndrome feelings.
Alongside all of that, it was too much being around others. Too uncomfortable being in Betwys y Coed when there were so many other tourists there. It didn't feel responsible. I had assumed when it was a camping trip that it would all be very self contained – a big trip to the supermarket, cooking at the site. But there was a lot of heading into the town and there were a lot of people around. 
I needed it. I think for years I didn't quite understand what it was like to be introverted yet often so energetic and sociable. I love to be around people, sometimes. I love to collaborate, to spend time with people – but I also need it in moderation. Alone time is how I recharge. I guess going from working home alone to working from home with Michael has had a big toll.
After a whole day and evening alone with Filo, the woods, and the van, I felt a little more like being able to handle the rest of the trip, and actually mountain bike.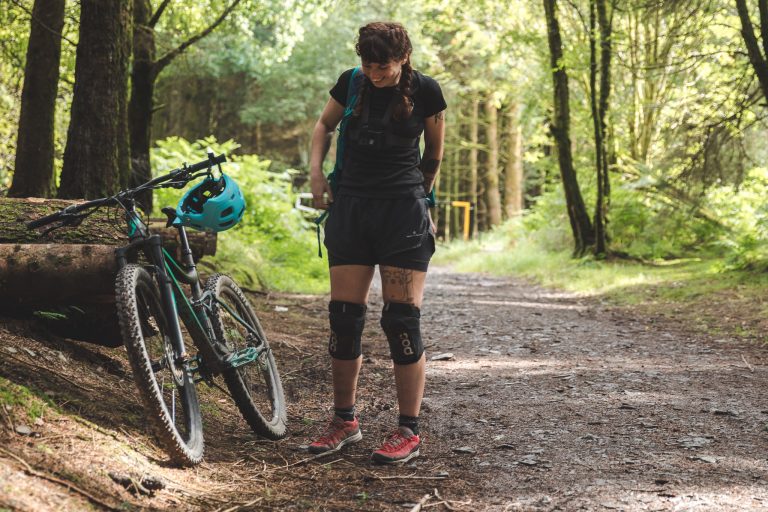 Next: Mountain Biking in Wales –> (coming 4th September)