Sat in Beetroot Stories, a little Old City veggie café me and Gee have history with, I tucked into my blissfully long-awaited avocado toastie, and Natalie scanned the walls of flyers in hopes of finding something interesting to do. As she read out some of the notices, the word "raw" piqued my interest. It was followed by "vegan": ooh go on..; "chocolate making class". WHAT!? A phone-call was immediately made, cooking course ideas discarded, and a 2 and a half hour private class secured for the following morning.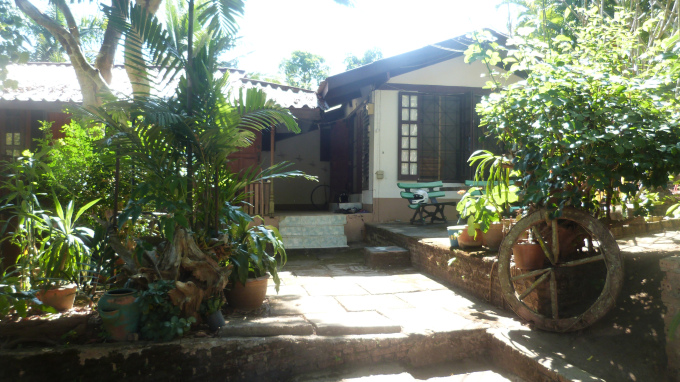 A positive, devilish cheekiness welcomed us straight into the cute home in the quiet neighbourhood on the outskirts of Chiang Mai's hustle and bustle. As we walked in, a wash of spices, and faint incense fell over us. The kitchen table was set up with jars upon jars of powders, seeds, and ingredients, and in the middle a small plate of chocolates, waiting for us.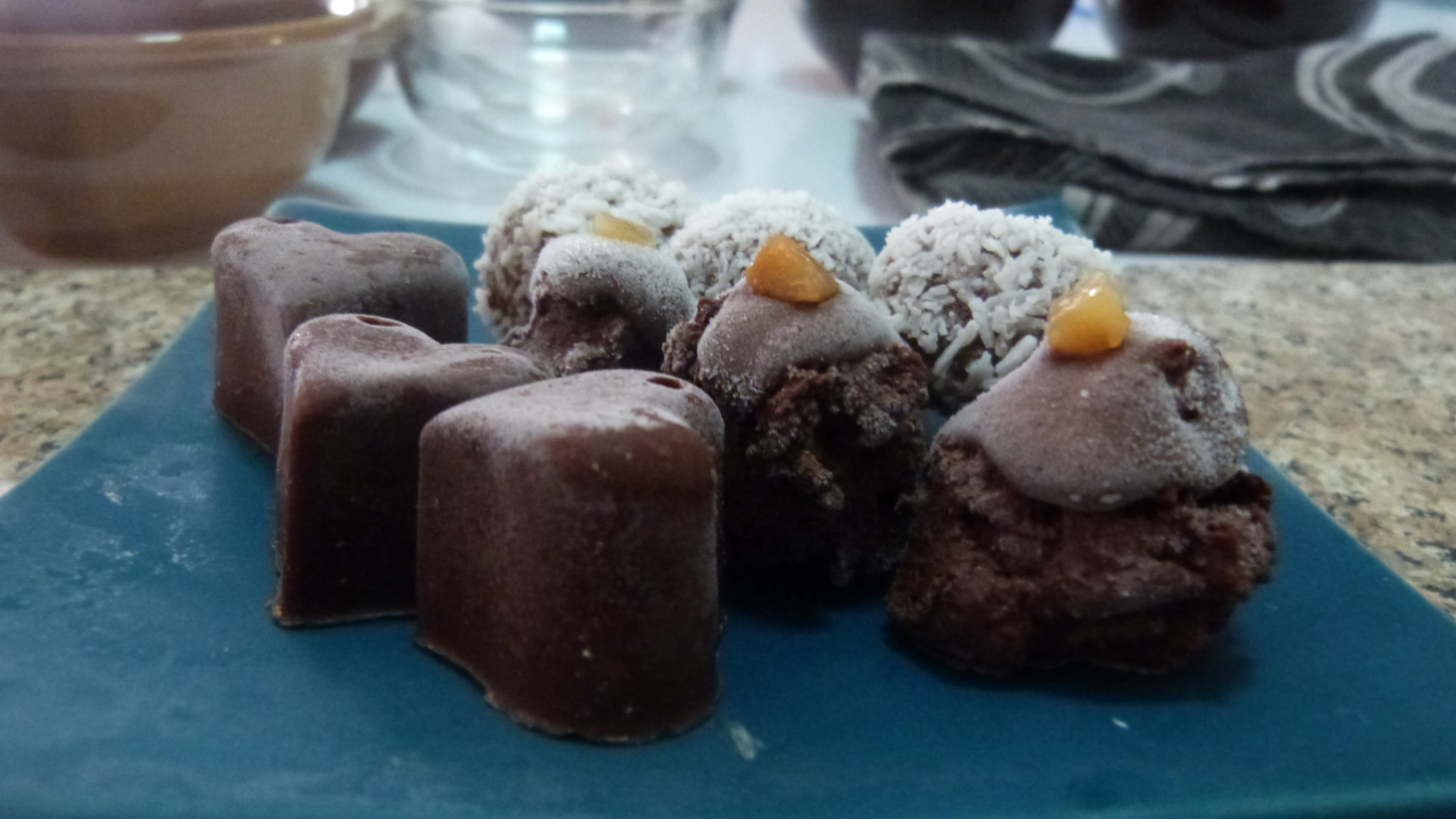 Several failed attempts at getting a music system working, we happily accepted musical silence and instead excited energy filled the room up to the brim. What followed?:-
1. Chocolate for breakfast.
2. Information, education, inspiration. We were taught about our bodies, plants, the magic of cacao (not cocoa, friends), entertained with anecdotes and personal stories. The feeling was one of connection and openness.
3. Soft chocolate making time: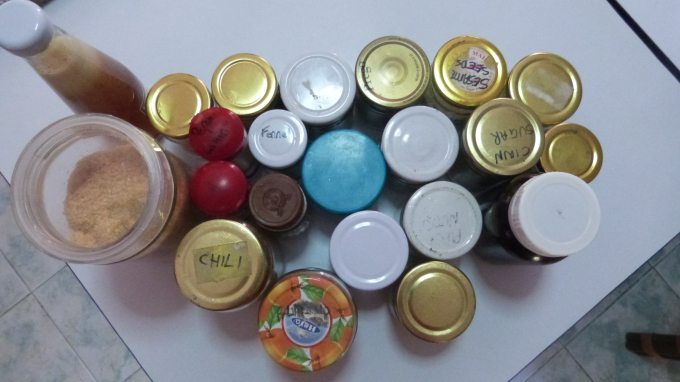 A base recipe, found at the bottom of the page, was followed by whatever we wanted to do with our own creations. We threw in powders, fruits, sultanas, seeds, spices, sugar,–in my case- more sugar, and –not in my case- honey. Natalie chose a Christmassy cinnamon spice combination, mine were all sugared up, and Gee's a nougaty sweet choice. v Mixing, mixing, until we could mold our squishy chocolate mixture into any shapes we wanted, and then came the decorating… each chocolate looking exquisitely unique and each topping giving that singular chocolate a different burst of flavour. Freezer time for our creations, bowl licking, cookie tasting, more talking, stories.
Hard chocolate making: tonnes more coconut oil, for deliciously fluid chocolatey mixture to be poured into molds with pre-sprinkled toppings. I went for seedy and sugary (I love sugar, okay). Natalie's had a kick of chili, and Gee's a caramel fruitiness.
More talking, and waiting, and chatting, and then, finally, tasting time!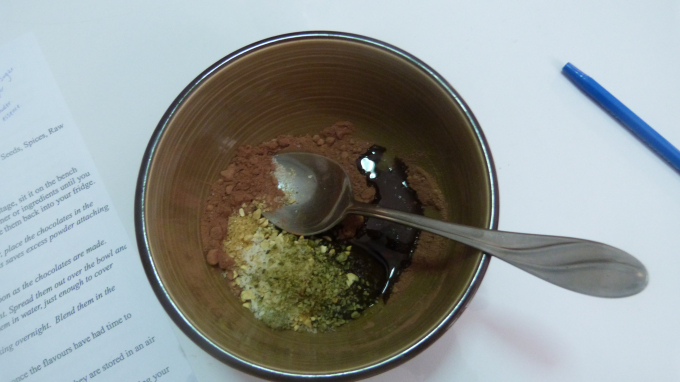 Breaking apart chocolates and eating them together, and expressing delight and confusion as to what we could taste ("no, I can taste chili!" "well I can't… oh wait, ahhh, my mouth!") ended this perfect experience, accidentally staying three hours, we left on a chocolate high, heads swimming with new knowledge.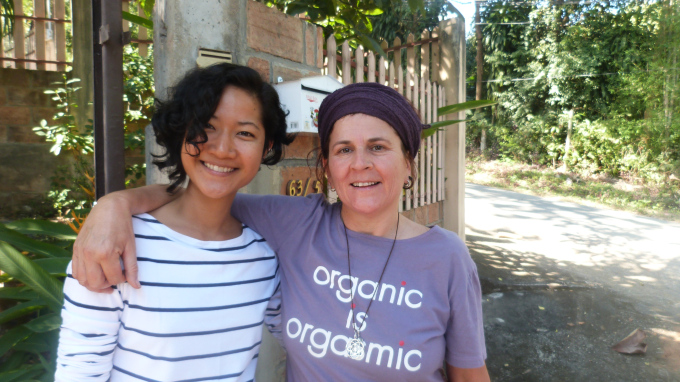 Ocean and Bea were wonderful hosts; genuine and inspiring. If you're in Thailand, whether vegan, veggie, chocolate-lover or foodie, I absolutely order you to have this unquestionably unique experience. Price: 1,000 THB ($25) per person (6 people maximum) Location: Chiang Mai, Thailand [email for exact location] Email: rawchocolateasia@gmail.com Ask for Ocean, and tell her Rachel sent you 🙂