Friday 19th July, 2019, 09:30am
We began our journey to the Sacred Valley, excited and restless for mountain biking. We didn't really know what to expect so when we started spotting snowcapped peaks out of the windows, the excitement started to build. Mountain biking? Here? With views like this? Yeeeeeeeees!
I went over the kind of shots I was wanting to get today, both with the drone and the camera, wondering how I was gonna pull off both cycling with the group and flying/ photographing. 
It seemed like a lot. And I was here for it.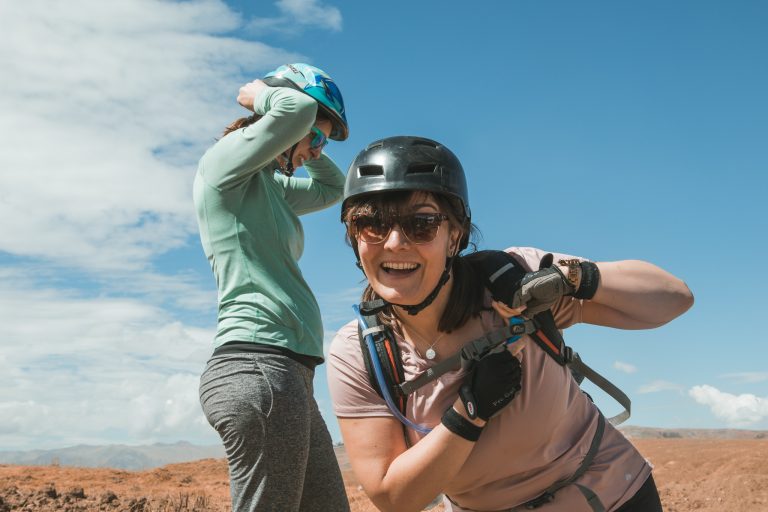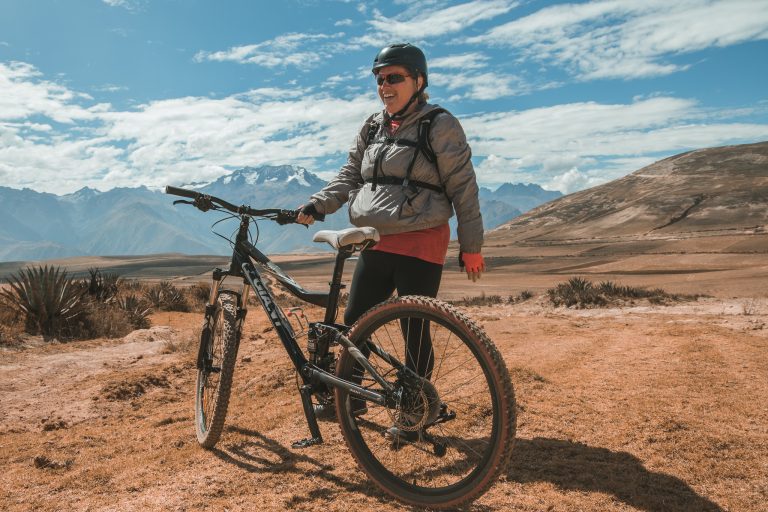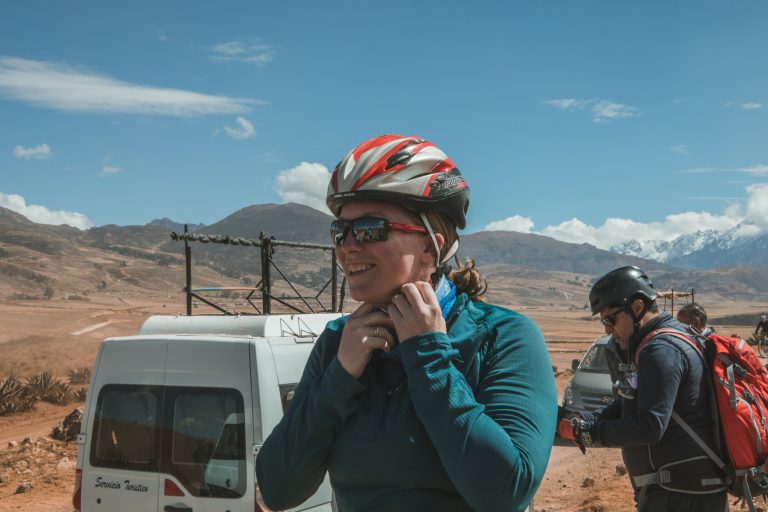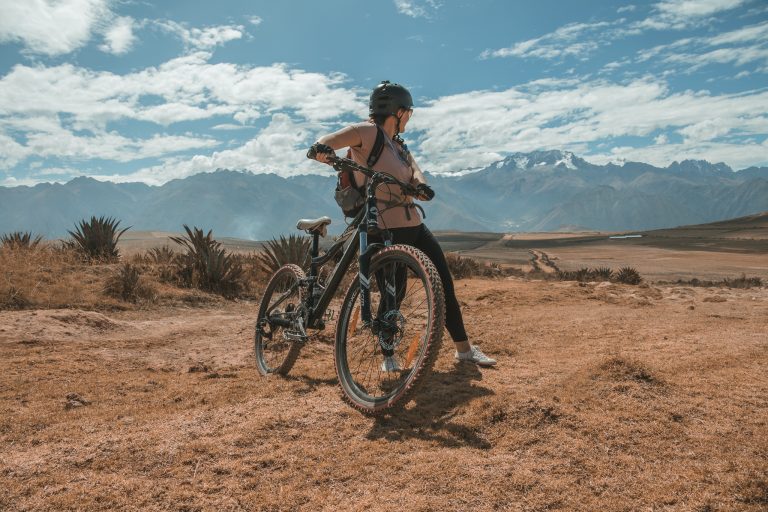 11:00am
We arrived, got kitted out, and I spoke with our guides and formulated a drone flying plan. Easy. They were so accommodating and we sorted a plan that made sure I'd get the shots I wanted as well as still managing to have a great time biking with the group.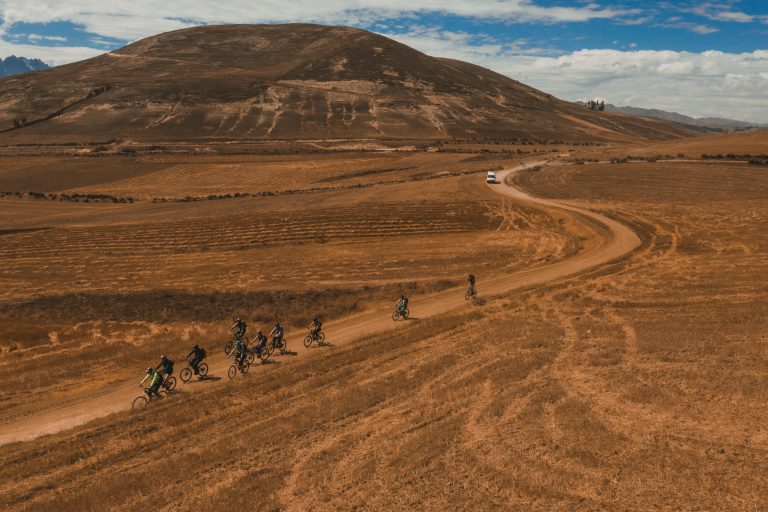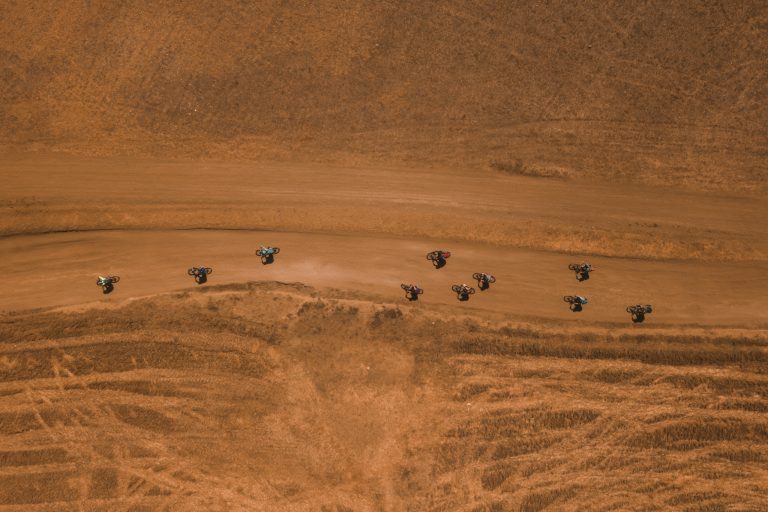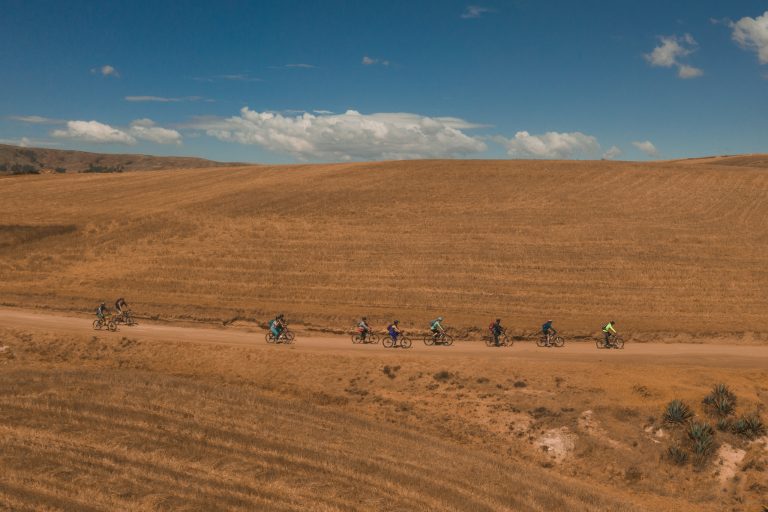 Simultaneously participating and capturing can be pretty difficult sometimes and, often, I feel like I'm walking along a very fine line to get both just right.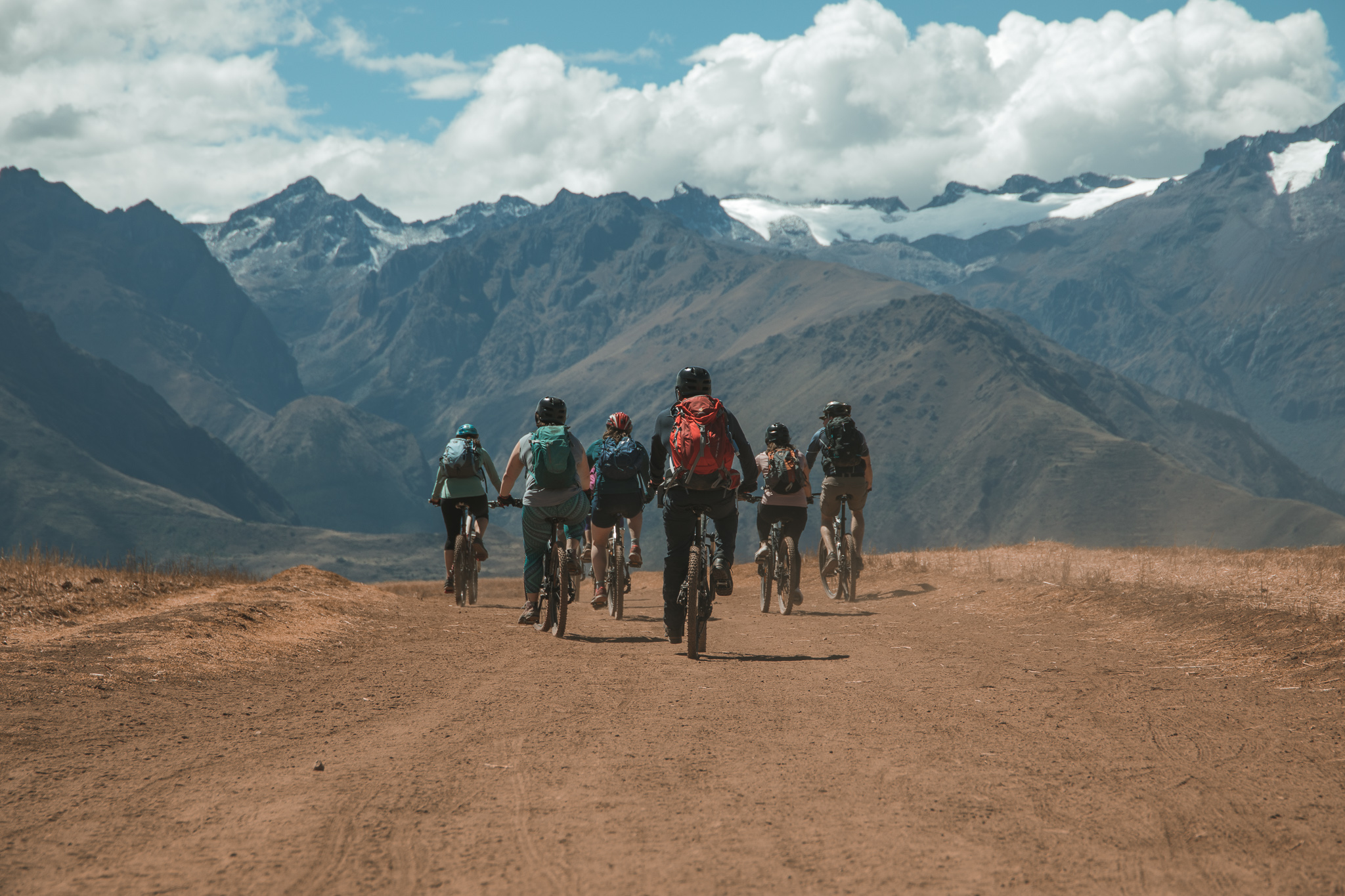 Here, in Sacred Valley, it was exhilarating. I would cycle ahead of the group, as fast as I could, on the bumpy dirt track, fling myself off my bike whilst swinging my bag off my shoulder and dive in for the camera to get the group going past. I snapped away until I was satisfied, and then jumped on my bike again and caught up.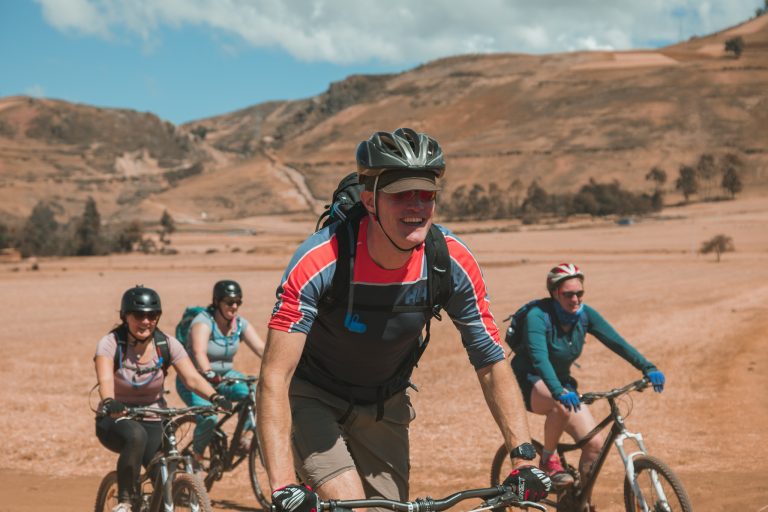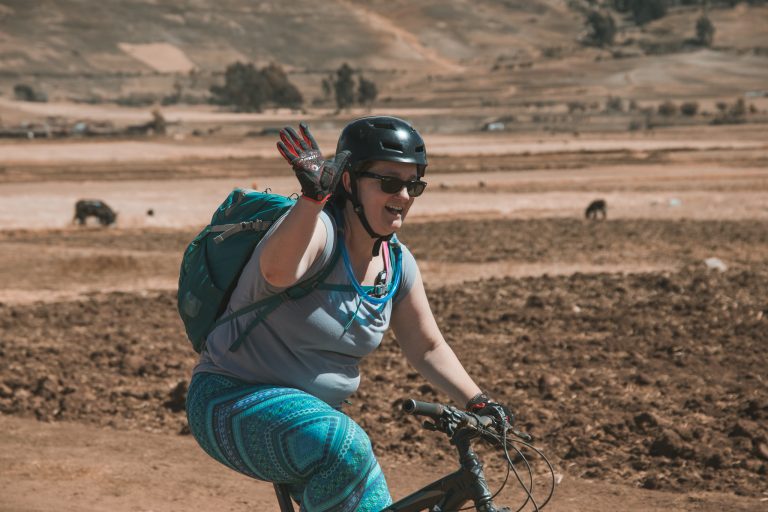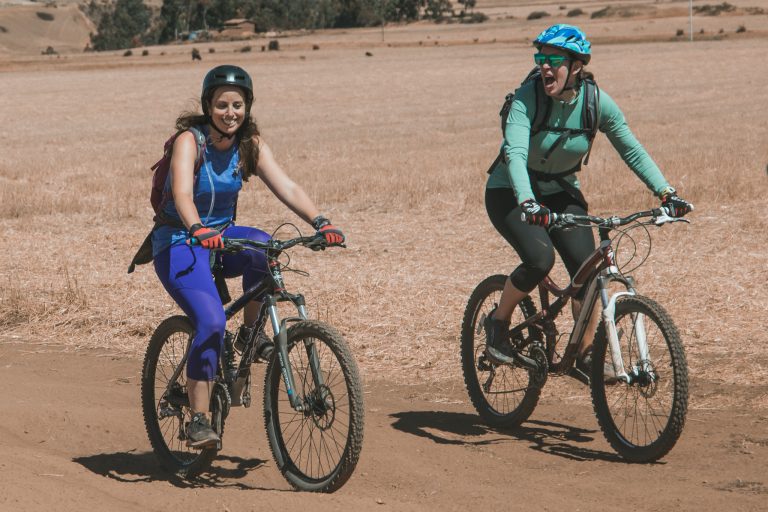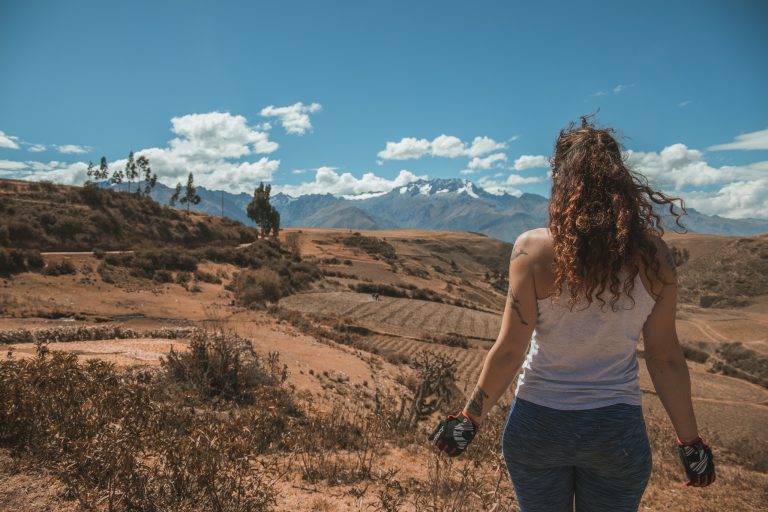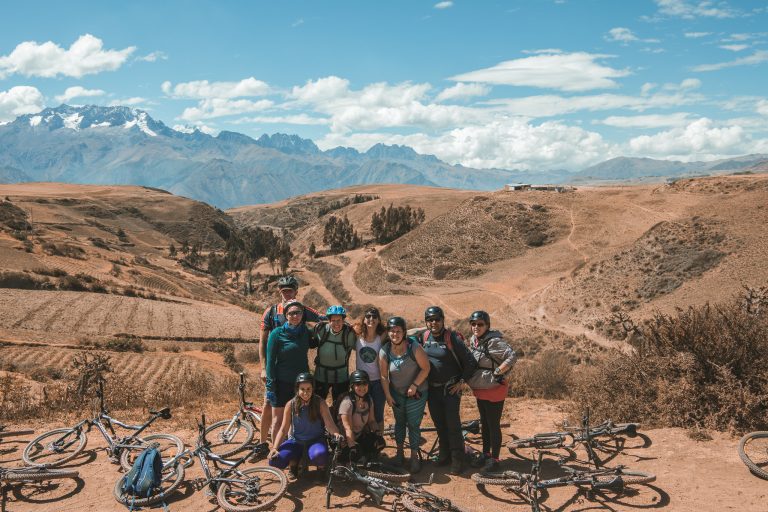 1:30pm
We took a mid cycle break just before lunch to see the Inca ruins of Moray.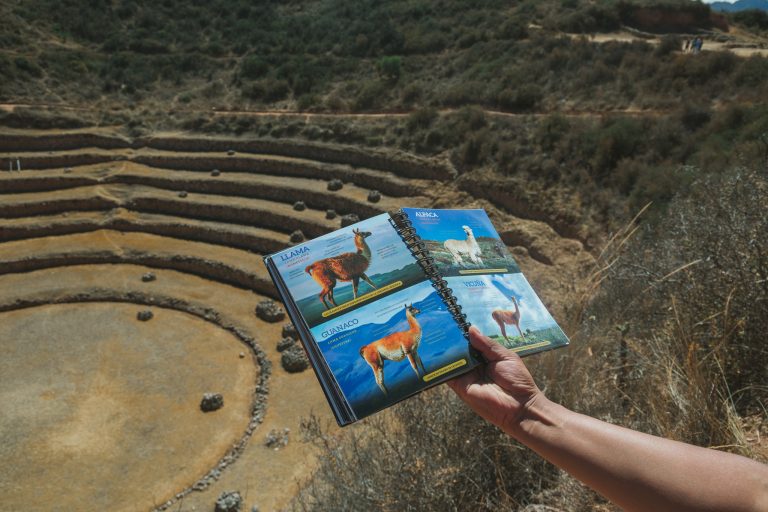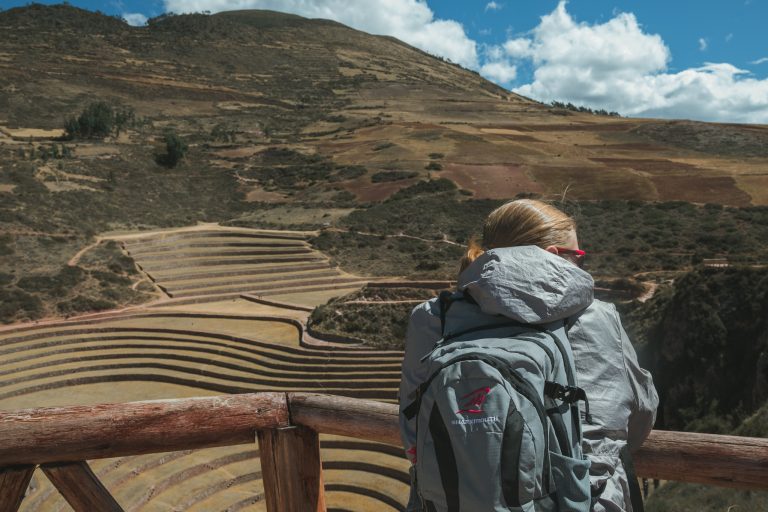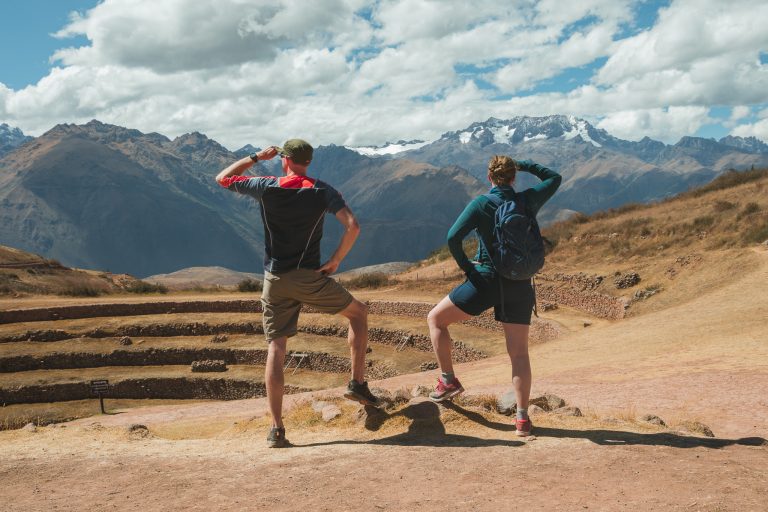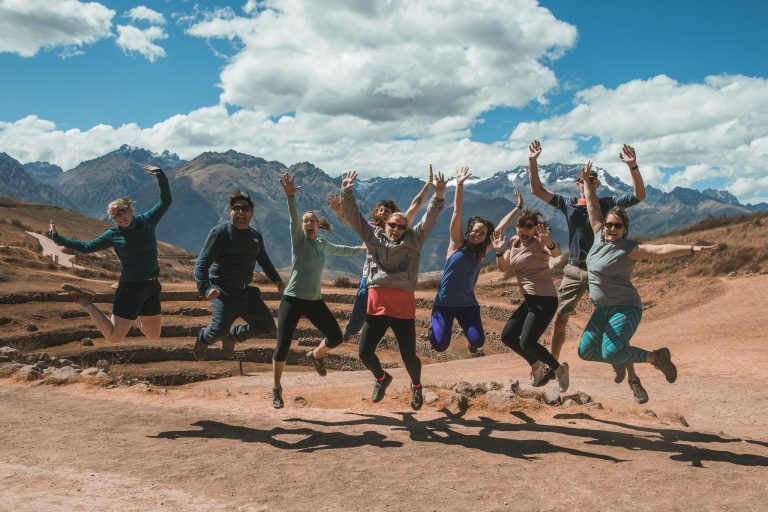 And our lunch spot? Wow. Well, you saw. It was the most photogenic lunch spot I've ever been in.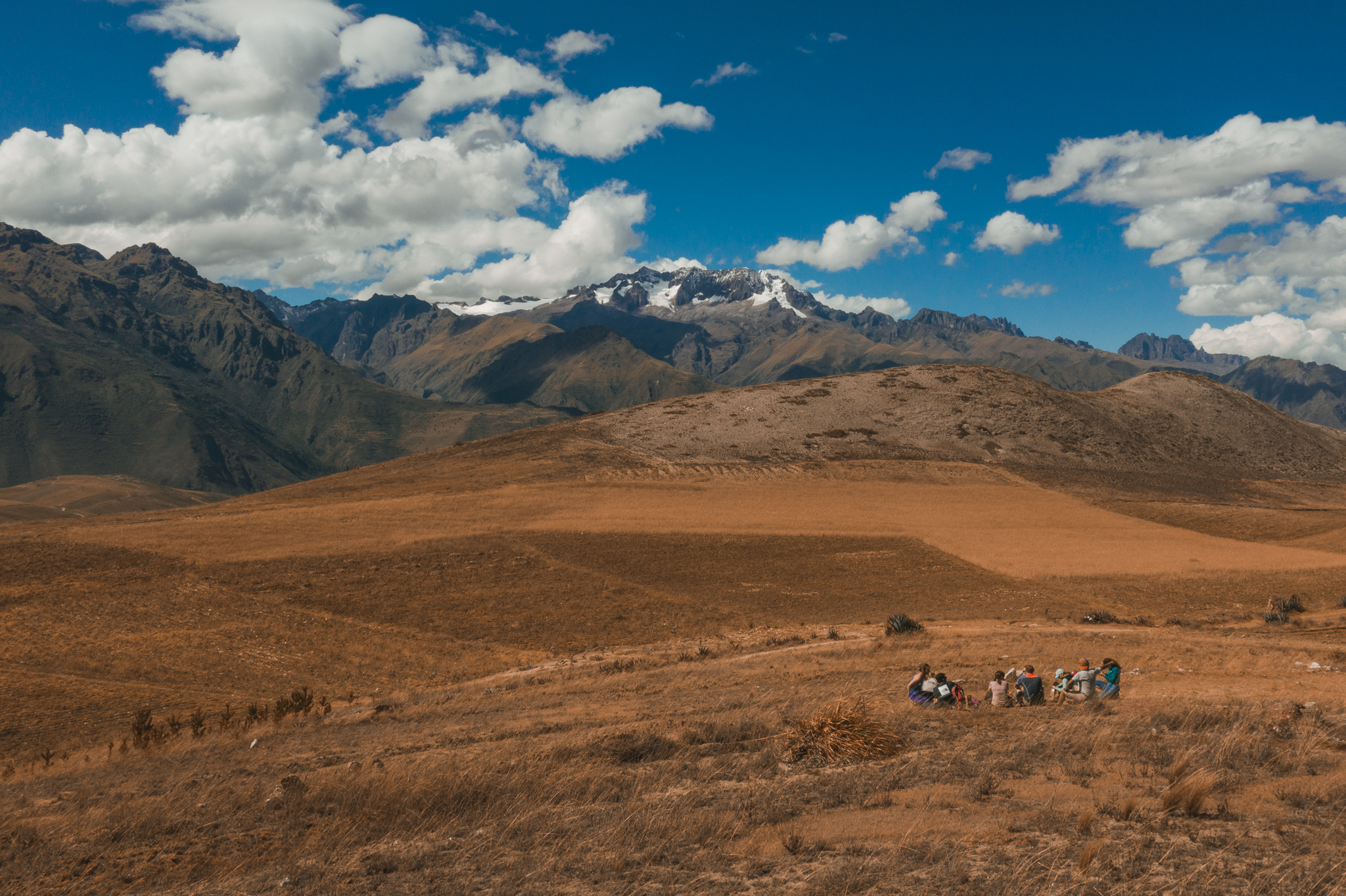 On the last straight the group left me behind so I could send the drone up to follow them, so I was a good 10 or 15 minutes behind. Once the drone was back with me, I threw my gear in the van, and cycled as fast as I could to catch up, again (I'm a little sad I gave the Go Pro to Kate at this point so there's no footage of me really letting go and going fast!).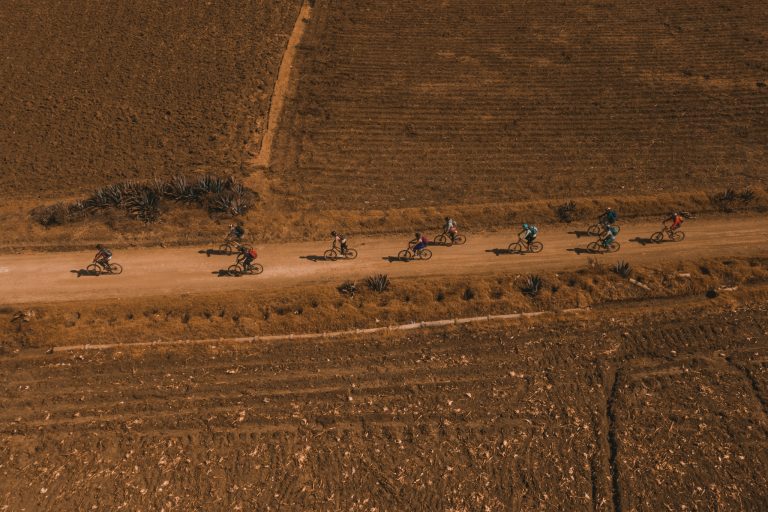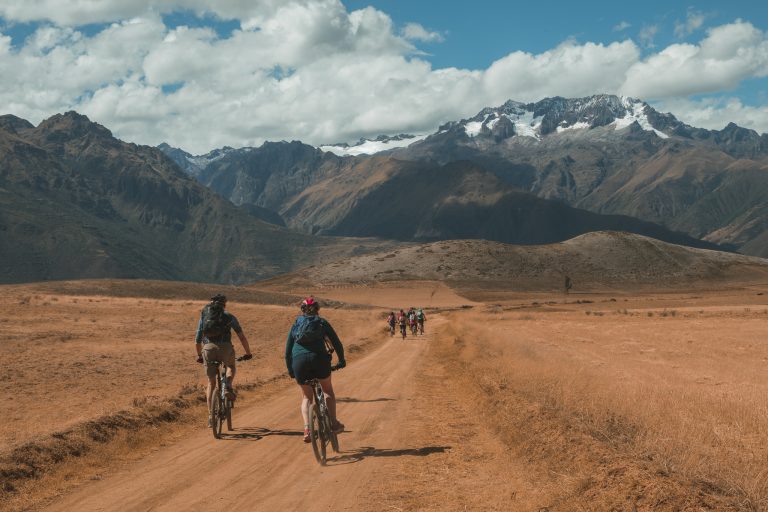 It was beautiful – the off-the-cuff planning, the creativity, the challenge, and the fact I was part of it all. Not just some person stood on the sidelines taking photos. I was there, with them, cycling, enjoying the view, feeling the breeze, kicking up the dirt into my own face.
2:30pm
All to soon it was over. We were done – our bikes collected and we were back on the bus on the way to our hotel for the evening – Inkaterra Urubamba. I had googled this hotel and it looked BEAUTIFUL so I was pretty excited to get there and wash all the red dust off of my… everywhere.
But we weren't done quite yet. On the way we stopped by the salt mines. Cue insane, beautiful photos and tangy salt tasting.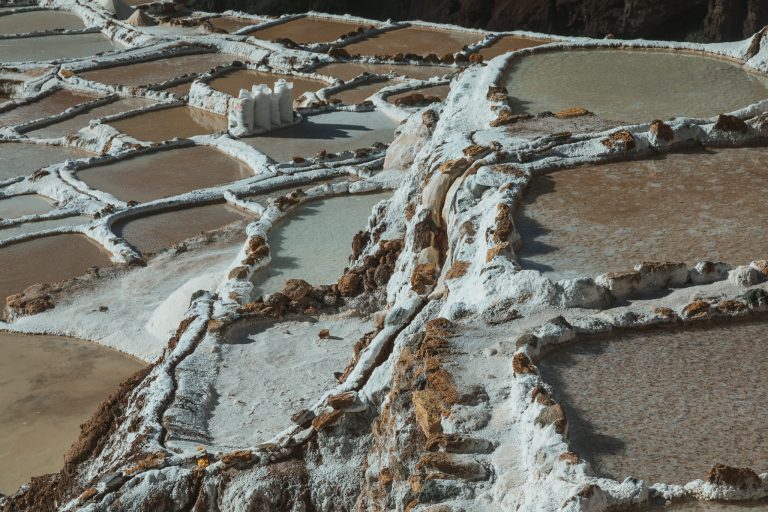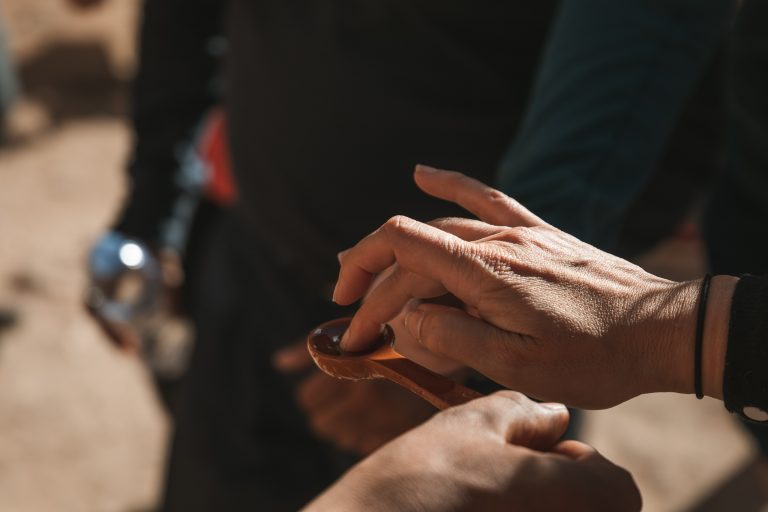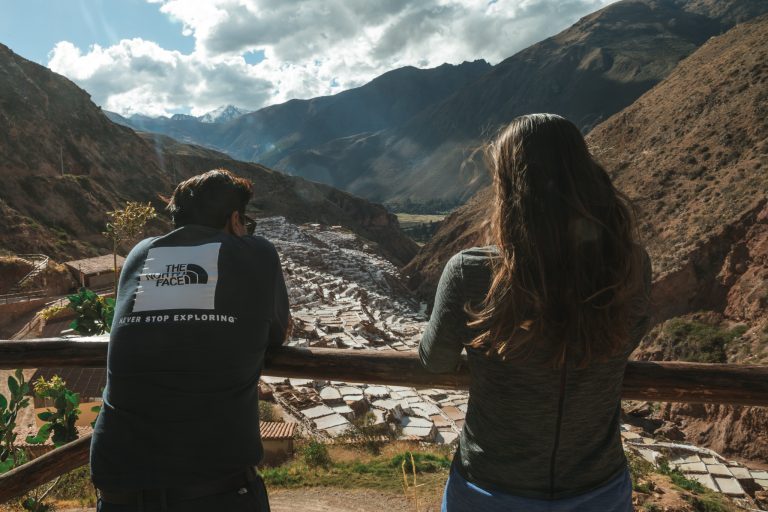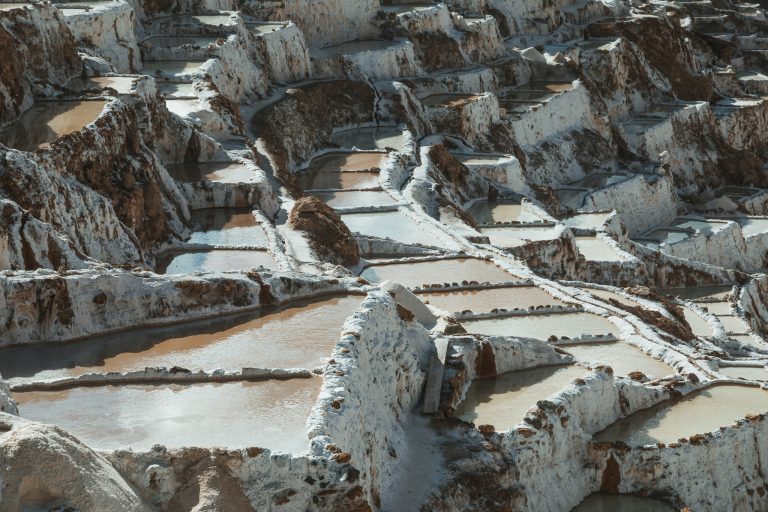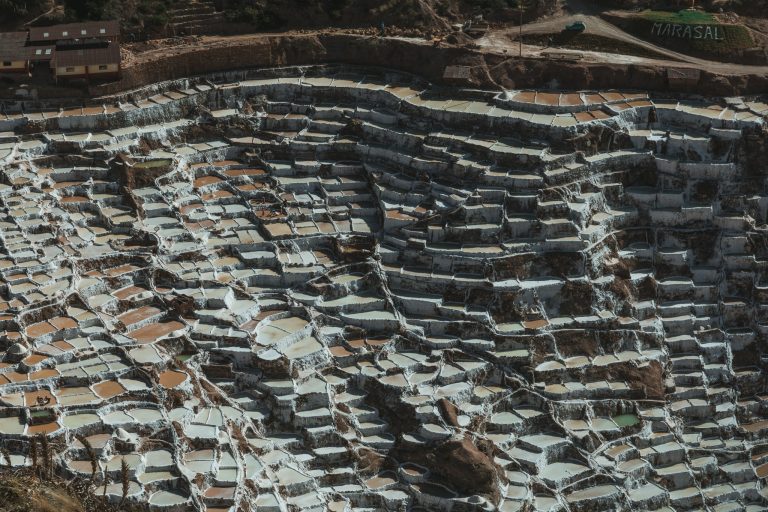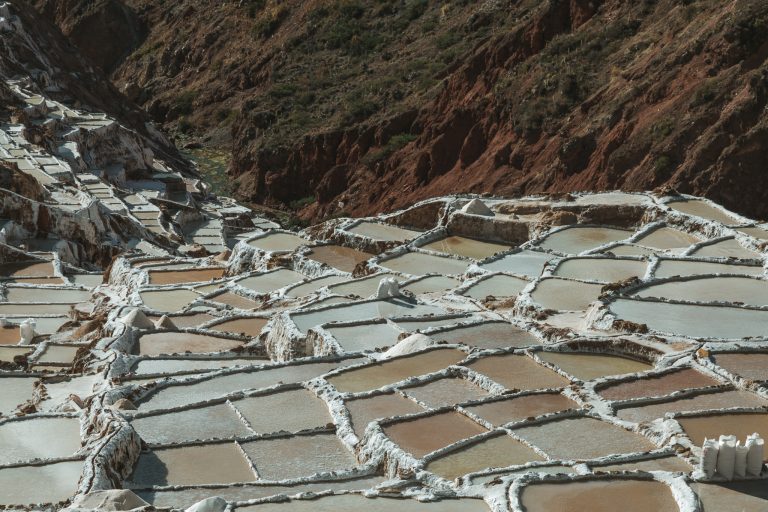 And then we were there. We had welcome drinks and then we were given our keys and shown to our rooms.
My room?
Woah. 
I really mean woah. I opened my door to find a twisting staircase leading to a beautiful room. The staircase had a glass pane looking into the shower! The bedroom window looked out to this gorgeous mountain, with the last of the day's sun dancing across it.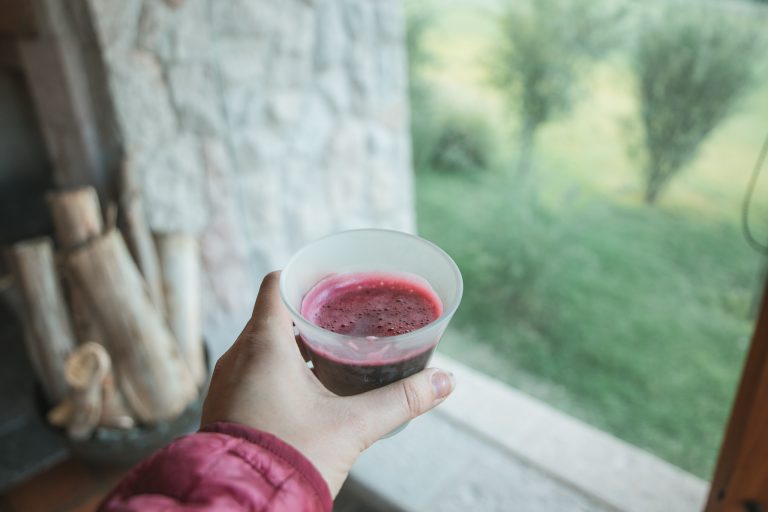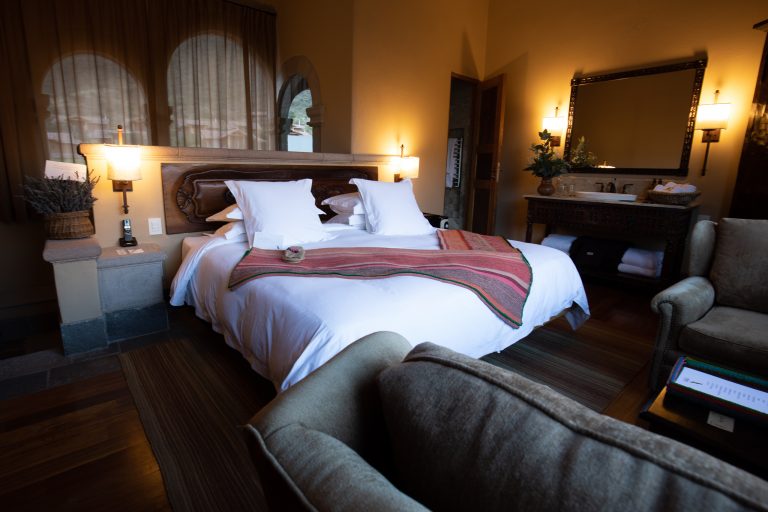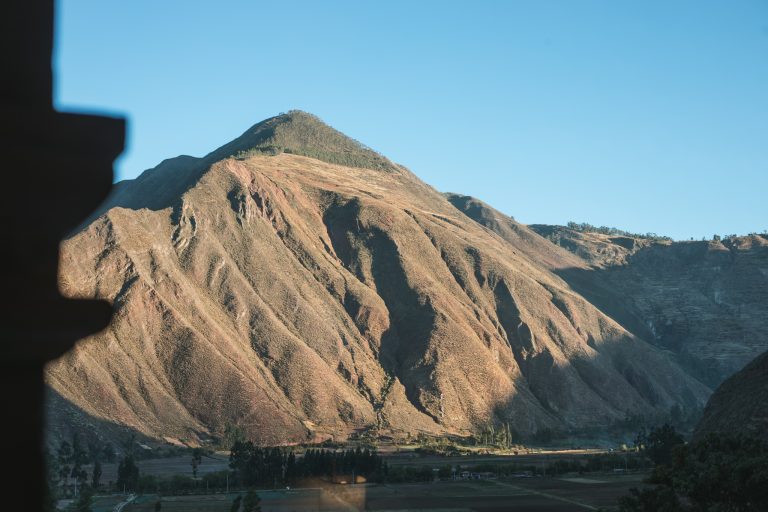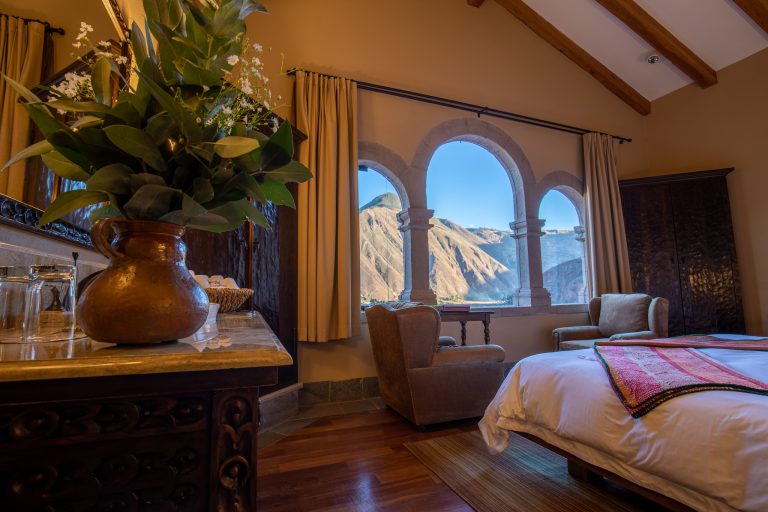 7:00pm
I had a looong shower, washing the dust out of my hair, watching the water turn red. Felt human again – sleepy, content. We drank cocktails by the fire, had dinner, and then I headed to bed for an early night, so excited for the start of our Rainbow Mountain journey in the morning.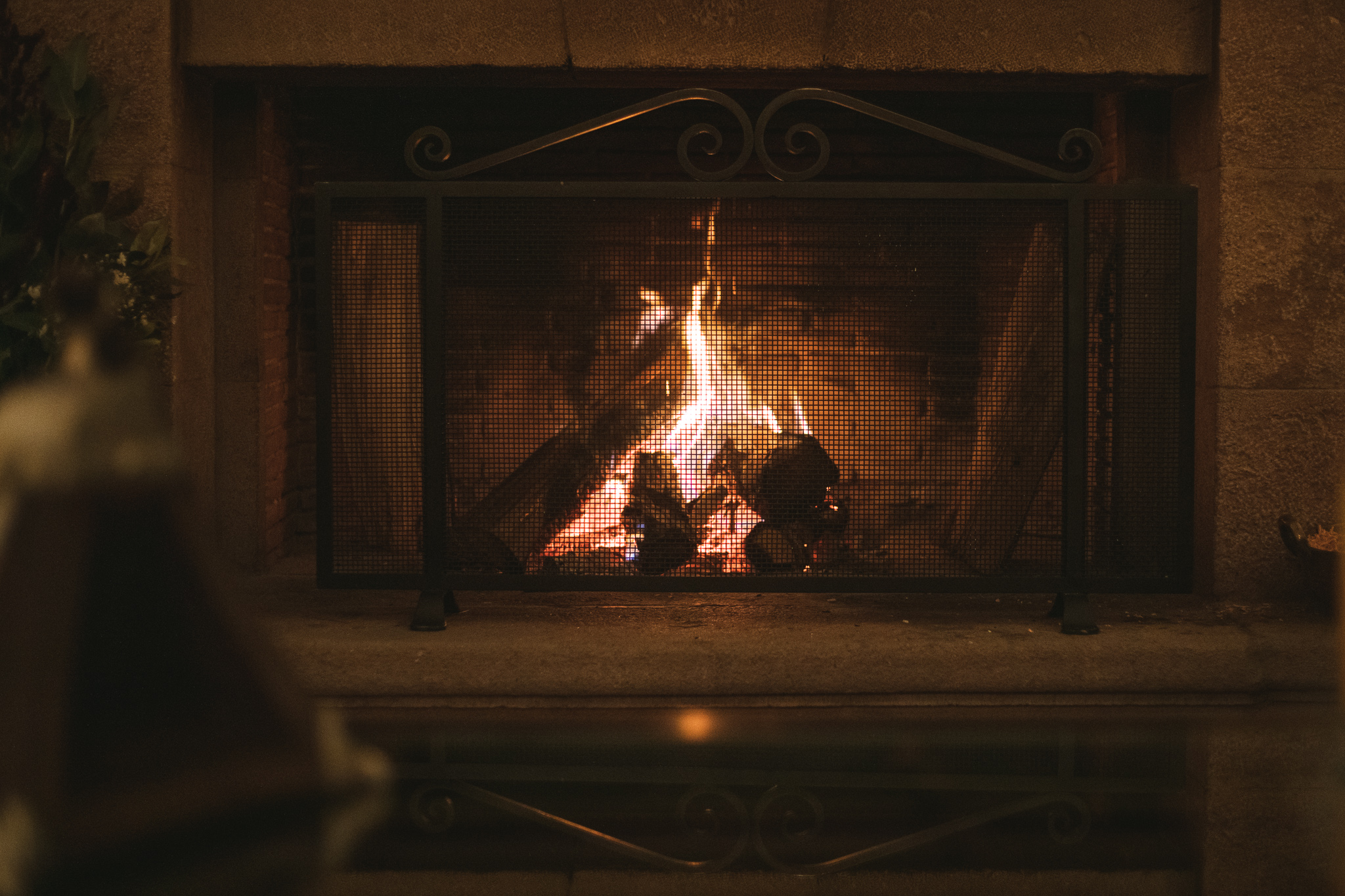 If you wanna see some pretty rad mountain biking drone footage, and some GoPro footage of me multi-tasking like hell, you should totally watch the Sacred Valley video below. 
I'm always looking for interesting opportunities working with brands on multi-media projects involving photography, video, and writing. 
If you'd like to talk about a specific project, or just think we'd be a good match, send me an email at:
rachel@rachelsarahmedia.com
Or give me a call on +447482272109.
Next stop: Rainbow Mountain Base Camp –>