Whether you're a software consultant working from home, a freelance writer in your own office, or a photographer editing away in a co-working space, keeping motivation can be tough when you're working solo.
So far, I've found myself 6 seasons deep in Netflix series I don't even like that much, taking hour long baths in the middle of the day, and eating 4 breakfasts before I even open my laptop.
So how do we avoid the faffing and keep our motivation levels high?
Get dressed
"When I first began working alone in graphic design, I treated it like going to work and got dressed and had a designated workspace" 
 – Jessica Jenkins, Creative Expert & Web Designer,  jessiebeecreative.com
Sometimes it's the simplest things that help. Getting out of your pjs and having a shower can motivate a lot of self-employed workers feel a little more mentally prepared to tackle their tasks for the day. 
Block out and schedule time
Every night I make a schedule for the following day and it's in 1 hour increments.
 – Anita Schecter, Recipe Developer & Food Photographer, anitaschecter.com
Block out the time you can't work (lunch times, school runs, workout sessions) and then slot your to-do list in the time you have left. That way, you're not overworking yourself or giving yourself too much time for shorter tasks, either.
I find that planning out my whole week in advance is the biggest motivation for me. Knowing everything I need to achieve for the week ahead keeps me both on track and accountable.
Have accountability meetings
"I have friends that are also self-employed and we have accountability meetings every Monday to discuss our agenda for the upcoming week"
 – Mackenzie Carey, Partner & Designer, macaronicreative.com
Meet with a friend, set aside some time to talk and tell each other your aims and then: work!
As I type I'm in a cafe sat opposite my friend, Clare. We've each written out our goals for the session and we've agreed not to talk to each other until the food has arrived.
Switch up the view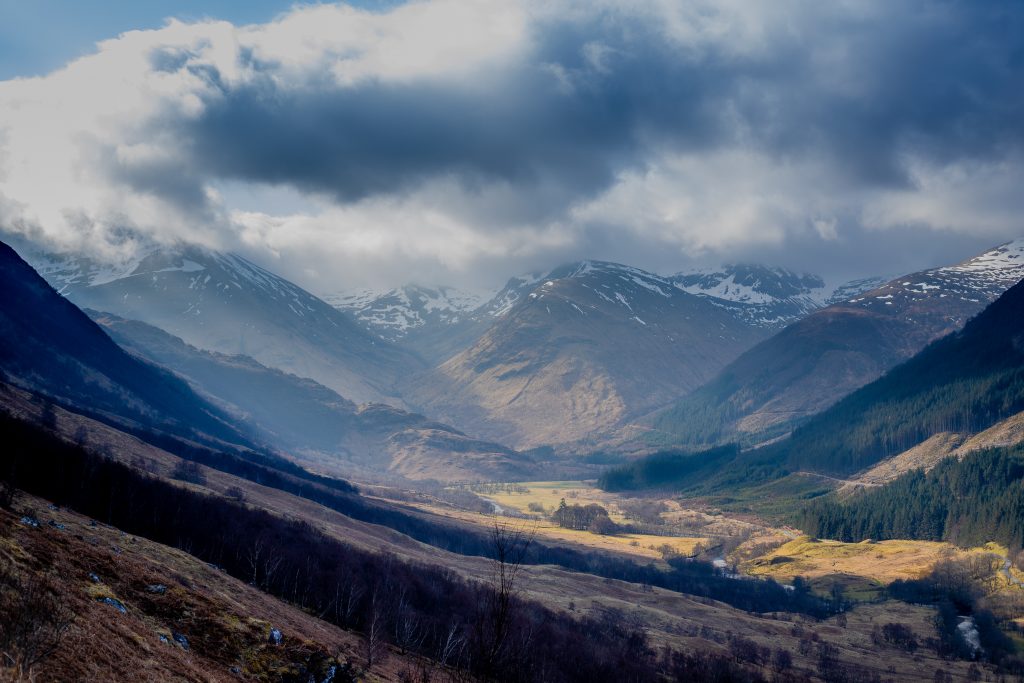 This is especially important if you're working from home. Staring at the same wall, out of the same window, breathing in the same air, is not good for keeping up your motivation.
Our bodies aren't meant to hunch over a screen all day. I find that if I work constantly for anything more than 2 hours without moving I get sore, my work rate drops, and I start making mistakes.
 – Ben Stevenson, Co-founder at Art of Cloud, artofcloud.co.uk
Take breaks to stretch. Take half days to go out. Find yourself in cafes, museums, in the countryside, your friend's house. Never underestimate the positive impact a change of scenery can have on your creativity, wellness, and perspective. I find that it's extremely important for me to get out into nature regularly – if I don't my creative side just kind of shrivels up. 
Pssst… Go outside for lunch!
Side note:
working from home isolation
Isolation is a huge issue in the freelancing community. Being alone day in, day out, can contribute towards creative blocks, lack of motivation, and can negatively impact our mental health and wellbeing.
Ways to combat isolation:
Accountability meetings and working with friends will, for sure, help out with feelings of isolation. Here are a few more things that have also helped freelancers feel less isolated:
Being part of online communities and groups

Working in public places now

Having an animal companion around

Going to networking events
It's easy to fall into isolation as a freelancer, so make sure you take some steps like the ones above to feel connected!
Work 
your
most productive hours
"I would say my most productive "work time" is after traditional business hours because I'm not distracted by client emails."
 – Mackenzie Carey, Partner & Designer, macaronicreative.com
We've all heard "early risers are more productive blah blah blah" over and over and over. However, if your best ideas come from your midnight creative sessions, it's a waste not to utilise the early hours. Getting up a little later does not make you lazy nor unproductive.
What's your best tip for staying motivated?
P.s. thanks to the lovely
Jessica Jenkins, Mackenzie Carey, Anita Schecter, Ben Stevenson, Clare Martynski, Heather Clark, and Michelle Cassidy for your very helpful insights.
I'm now stealing all of your ideas to become the Queen of Motivation. 
Love this article and want me to write one for you? Come say hi.