So I'm here, parked up at the base of Blencathra.
I am so excited for my first photography job out in the van!  The van isn't finished, but it doesn't matter, it just feels good to be staying out here in the Lake District, ready for a sunrise shoot tomorrow morning. No getting up at midnight to get myself there on time, or no sleeping in a rocking roof tent, or the back of my car. I have things plugged in, on charge! It's so, very, truly exciting.
I'm stoked, too, because for this shoot I got to pick my own models, and location. I'm planning to shoot up on Sharp Edge at golden hour, getting a wintry vibe on a summer-autumn morning. 
Saturday 12th September, 2020
I'm drinking coffee and waiting for the three models, and then I get a call.
Kumbi's car is stuck, somwhere a few miles from me.
Well, leaving her isn't an option. Sam arrives. Nadiim arrives, and then we all go off together on a rescue mission. 
After a very team-bonding morning, we decide to head into Keswick for breakfast (brunch at this point), to get our rescuer some ale, and to swap out some of the clothes sizes at the local Paramo store.
And then we head up for the second golden hour of the day .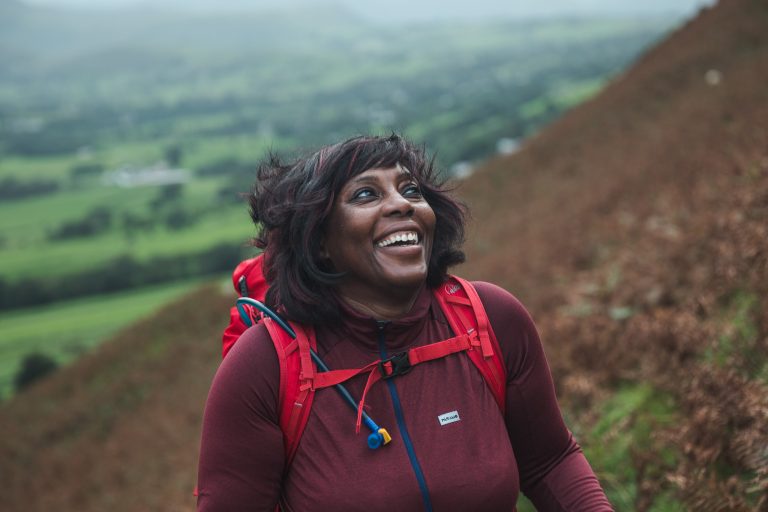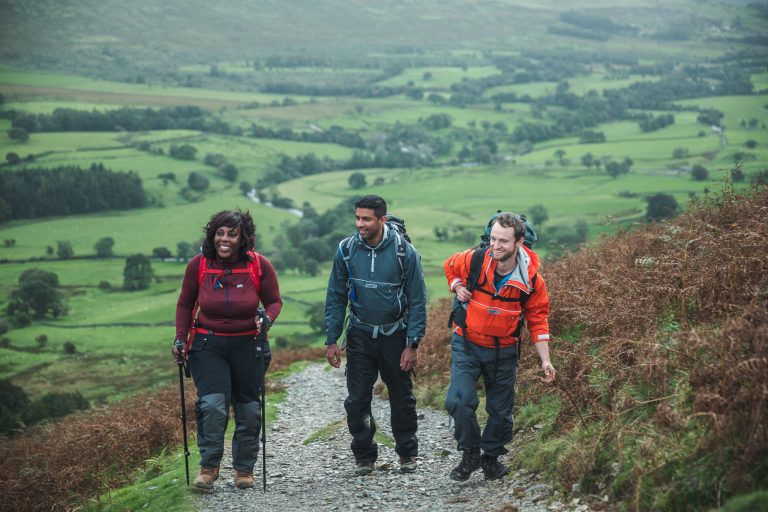 oooooooooor not. The weather takes a turn and as we hike the weather gets worse and worse, dusk coming sooner with dark clouds and rain. The group hurriedly put on their coats, I'm so jealous. They look way warmer than I am. It's windy. It's wet.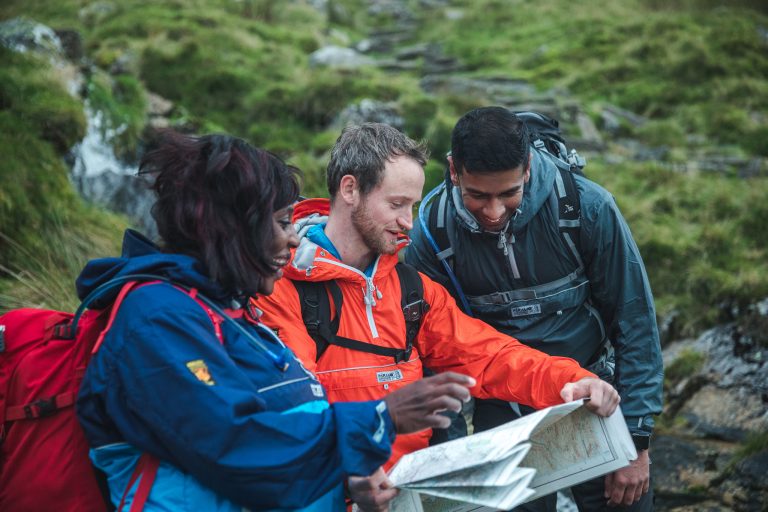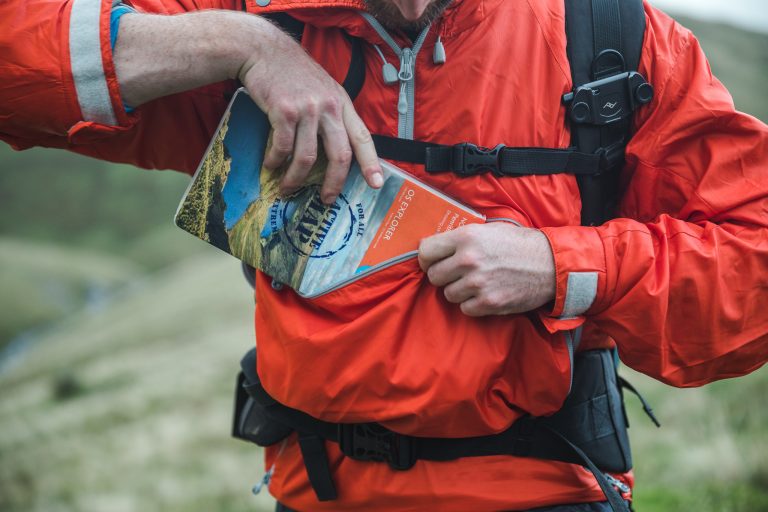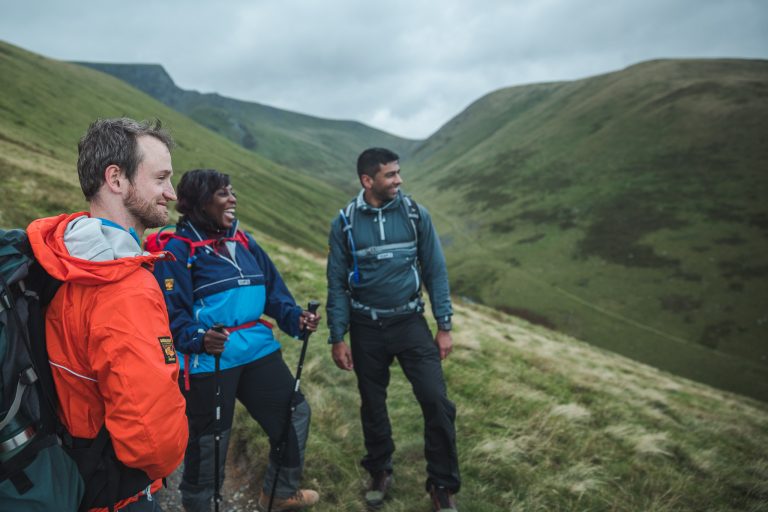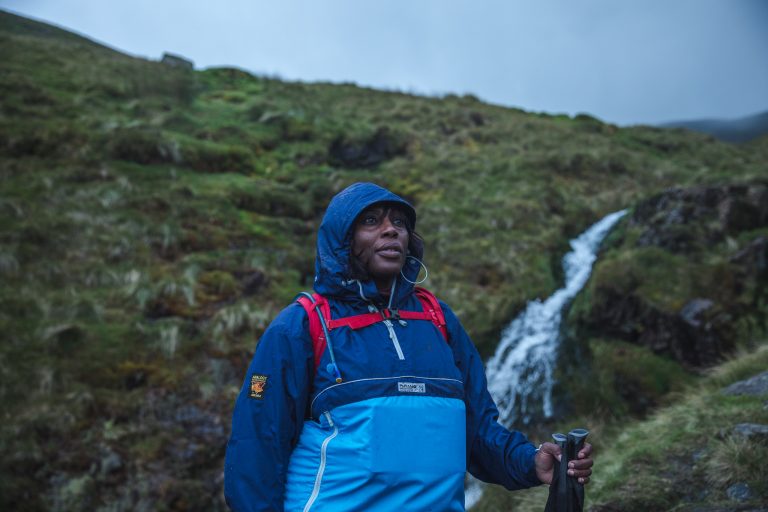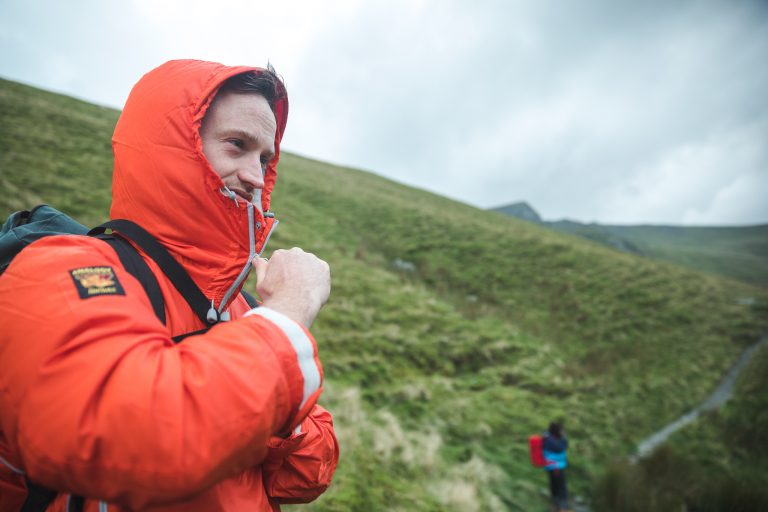 I laugh to myself that I had brought a little spray bottle full of water to spray on the clothes to show the waterproofing. I don't need it. It is raining pretty hard. I'm taking a photo, wiping my lens, taking a photo, wiping the lens, repeat, repeat, repeat.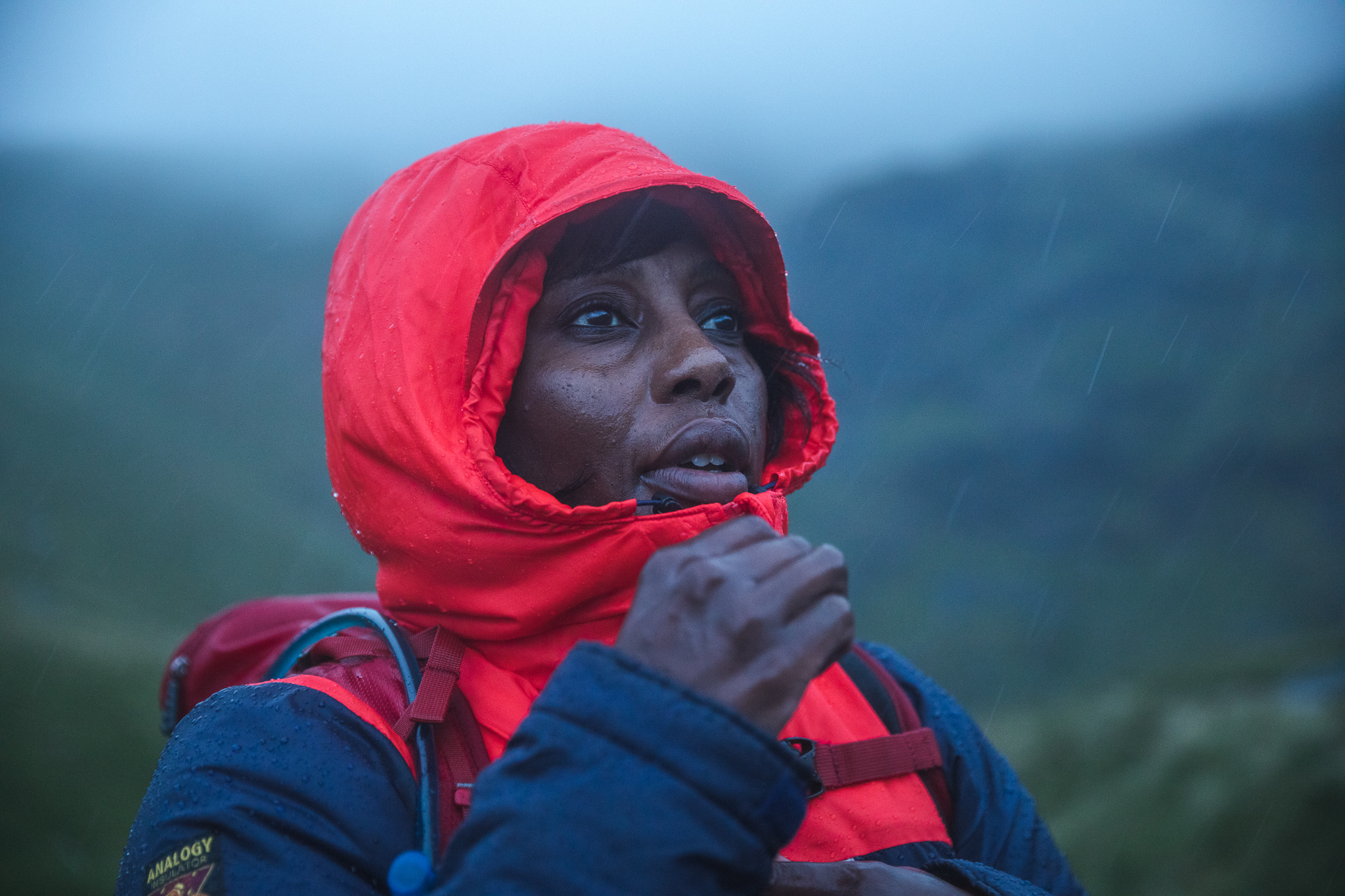 As we're up on the ridge I decide that it's time to go down. It's just hopeless. I haven't gotten all the shots I had planned but I do have a lot, I think. I just hope that they're not wet and smudged, I thank myself for packing lens wipes as we head back down, headtorches bobbing in the dark.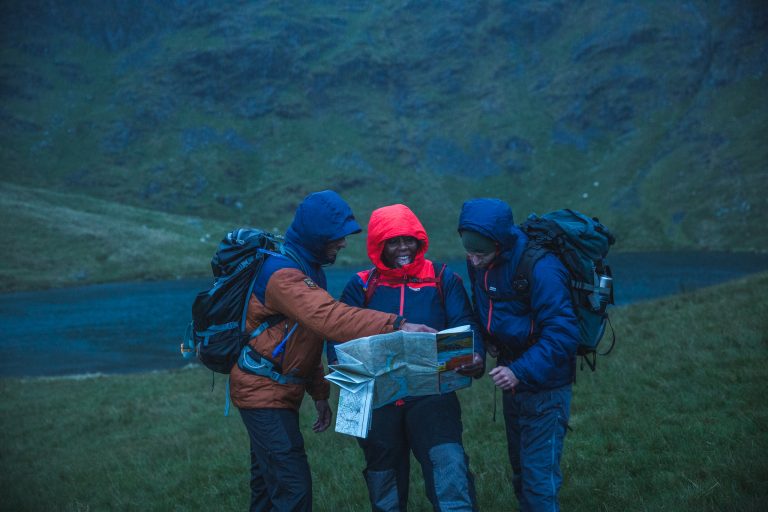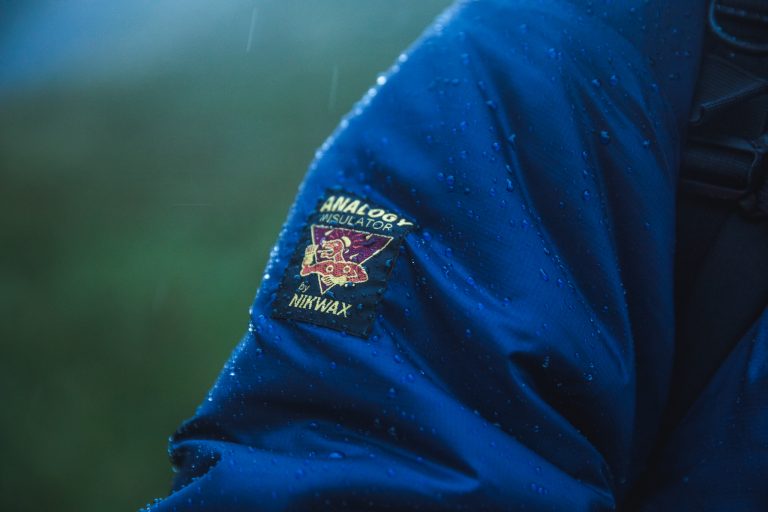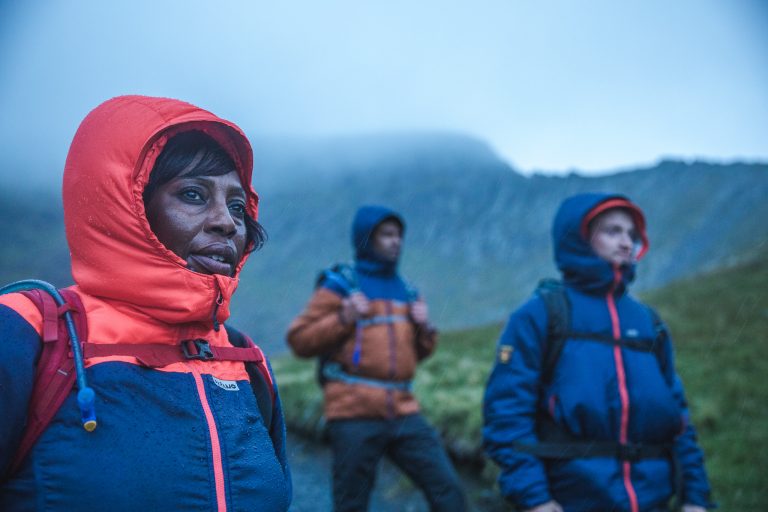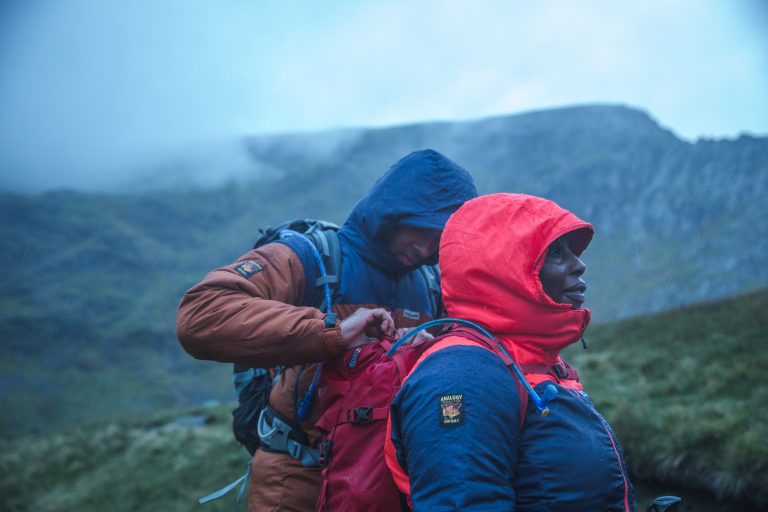 As we drink our pints and laugh at the ridiculousness of our 18 hour day, I feel both nervous about the photos, and warm and fuzzy at the day this shoot gave me. It wasn't the sunrise adventure, scrambling over Sharp Edge, that I'd had in mind. But it was fun, in a weird way. And I think I got to know these three people in a much more intimate way than I would have on the planned shoot.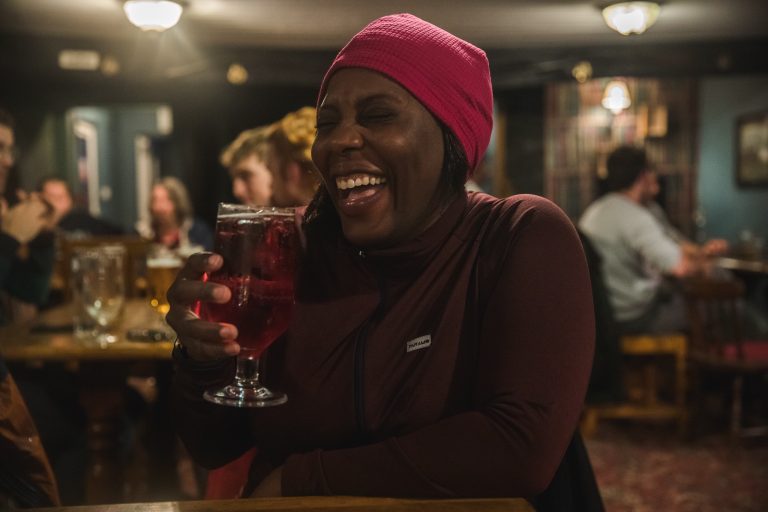 Things happen. And I think that this was a good learning curve for jobs in the outdoors. Things like this do happen! And things a lot worse than this could have happened, too. So I just feel grateful that we had a good day and I managed to deliver some photos  that have received some pretty good feedback – especially online!