Thursday 2nd May, 14:30, Leeds
Chalk, check.
Harnesses, check.
Shoes, check.
Rope, check.
Quickdraws, check.
Slings, check.
Two thousand locking carabiners, check.
Helmets – ah, fuck.
Where can we fit the helmets?
Despite packing the day before (well… I packed the day before, Michael left it until the last second), we still managed to find ourselves running around frantically as a text popped up on my phone "your taxi has arrived" – why do they always arrive early? And then get mad at you when you leave your house bang on the booked time?
As much as I am excited to leave Leeds for the Scottish Highlands one day, I have to admit it's pretty amazing living ten minutes from the airport. It's a luxury I haven't really had before – knowing you don't have a long journey back home once your plane has landed back after a trip.
15:00, Leeds airport
Check in baggage. 4kg over – fuck you, Ryanair for your terrible baggage policies. We ended up paying £55 for one 14kg checked bag as we'd already paid £10 for 10kg, then an extra £44 for the 4kg over. £44!
I know I'm at risk of sounding like a middle-aged soccer-I-want-to-speak-the-manager-mom but I won't be flying with Ryanair again. Partly because of their absolutely outrageous money-grabbing baggage policy, but also because they're one of Europe's top 10 polluters – the only airline to make that list.
We boarded, tearily saying goodbye to one another as we made our way to our separate seats (because I refused, on principle, to pay for allocated seating). I'm clearly so very salty about Ryanair, can you tell?
The only plus was that they had a pretty decent looking vegan option  (lasagne) on the plane. I didn't order it, obviously, because aeroplane food just isn't my jam and, you know, Ryanair are the devil. 
As the plane made its way out into the runway, the sky descended; we took off in the pouring rain.
And steadily, as we went upwards, and more South, the skies became blue again, the clouds white. It was really, really satisfying.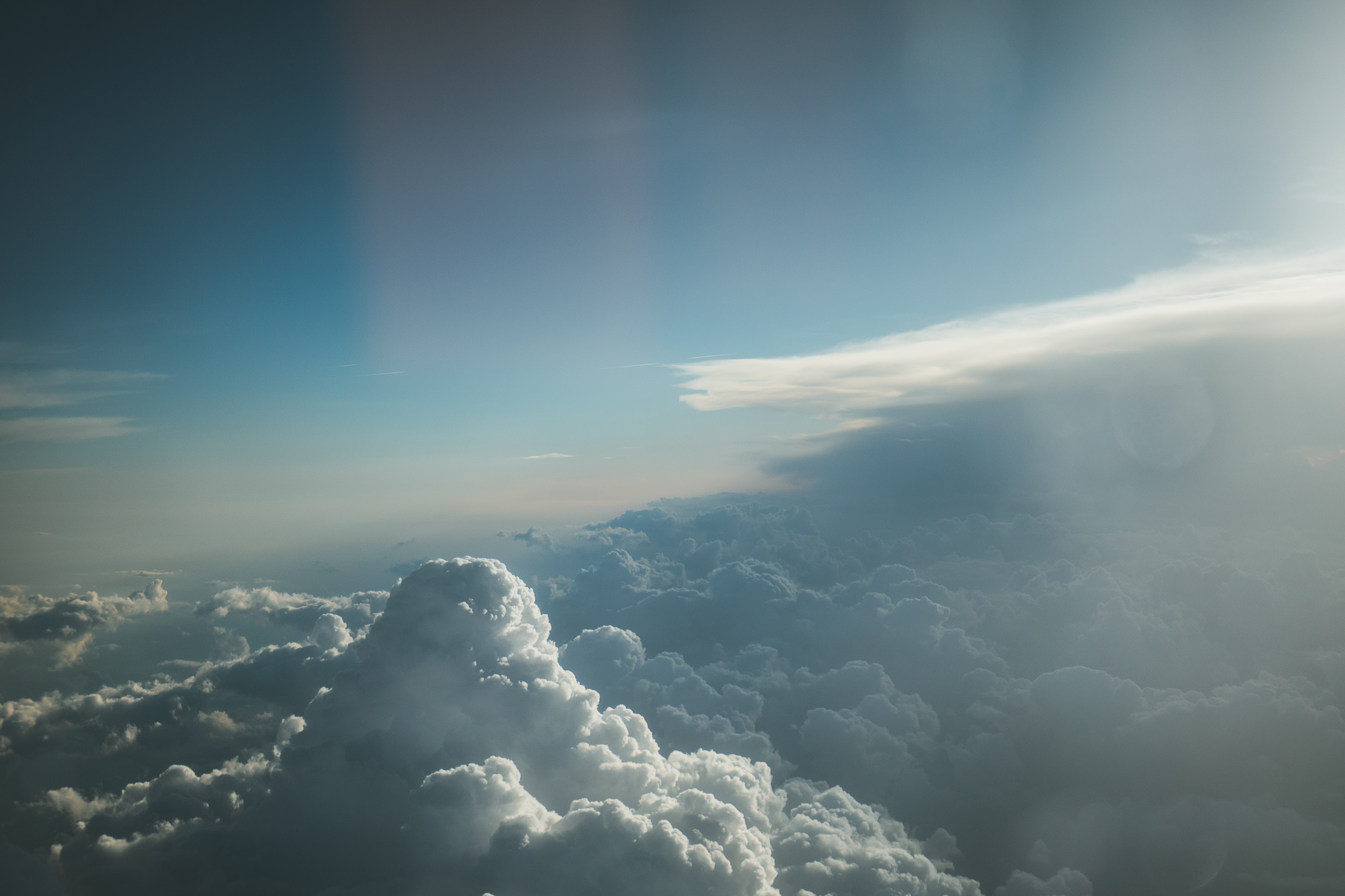 20:30, Malaga airport
We arrived at sunset, stepping out into the last warmth of the Spanish day.
Bag collected, and made our way to the car rental to pick up our car. 
And waited, forever. 
I don't really tent to write advice-heavy pieces, but I'd feel bad if I didn't give this little bit of advice to anybody hiring a car for a climbing trip in El Chorro.
If you're renting a car in El Chorro, for the purpose of driving around the mountains, I really really recommend you don't skimp. Get the full insurance.
For 5 days you can rent a (new) car for as cheap as £15.
If you ONLY pay this cheap rental fee:
You have to leave a £1,000+ deposit with them
Nothing is covered – even if the roads were great and you're comfortable with a right-hand drive, it's a huge risk.
Why you should pay for full insurance when hiring:
These are the roads around El Chorro! 
I hit the bottom of the car more than once, the road just drops from beautiful tarmac to stones-flying-at-your-windscreen choss. It's just not worth not having insurance. 
Even if you drive well and have no accidents, you could lose your deposit due to a rogue rock or pothole.
Pay for the full insurance beforehand.
I used Rental Cars to find a decent deal just days before we went away. On there, the full insurance was only £45+ but I didn't buy it as everything was a little last minute. 
We decided on landing, after speaking to a local on the plane, we would get it. But it was around £100+ paying then and there picking up the car! We still paid it, because we felt we needed it – but I'd recommend to get it on booking or with a different full-insurance provider as you can save yourself a lot of money. 
After an awkward start driving on the wrong side of the road on the wrong side of the car (how much space do I have on that side!?) and almost accidentally going down the wrong traffic lane after getting confused on a roundabout, we made it into the mountains and found our beautiful remote villa. 
We caught up with Sonja and Lucas, crashed out, ready for an early start tomorrow. I have to admit I was pretty anxious about being on a sport climbing trip after not doing sport climbing for a long time, and with little outdoor sport experience. 
I guess I'll just have to wing it a bit.