Tuesday 7th December, 2021
Just being here for the love of it.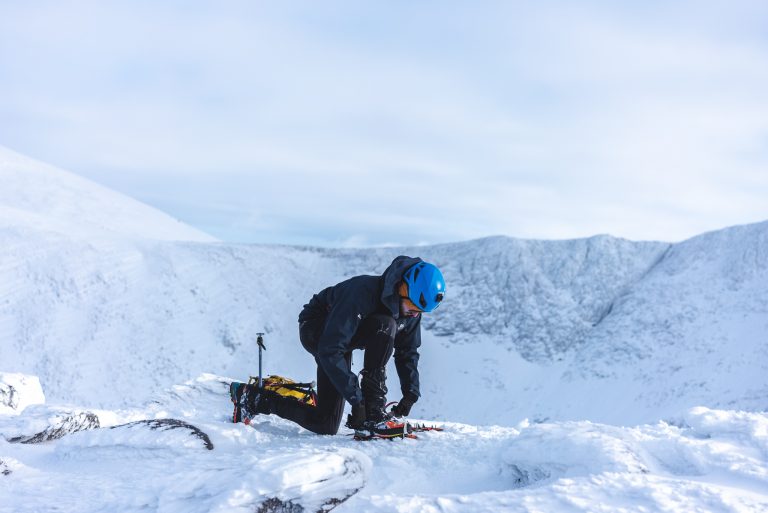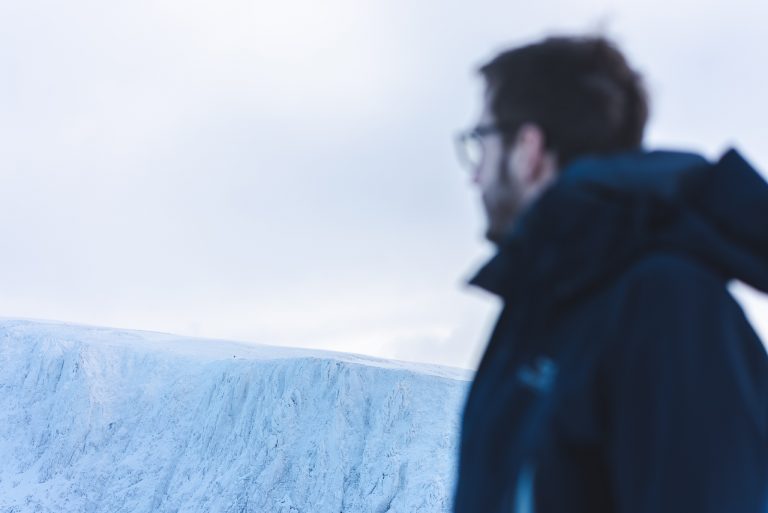 It feels like it's been so long since I've done this, just for the love of it. No agendas, no filming schedules, no shot list in my mind and my brain working out how it'll go into the end, conjuring up the kind of music the scene could be edited to. Brain elsewhere in the future. 
I've been quite hyperfocused this last year I've always been the kind of person who latches onto things and gets drawn in, deeper and deeper, but I'd never quite properly experienced how far this could go until I started getting into photography and filmmaking. Specifically filmmaking – planning and shooting and editing everything, going to sleep creating ideas and lists in my mind, scattering whiteboards with narrative plans and timelines around the house that's gotten messier and messier as the months have gone by. It feels almost like a kind of mania. One that swings between being destructive for the rest of my life but so addictive and joy inducing I wouldn't want to stop, partly because I know that if I stop, if I take my foot off the break a little, it all falls down and it'll take a lifetime to start up again.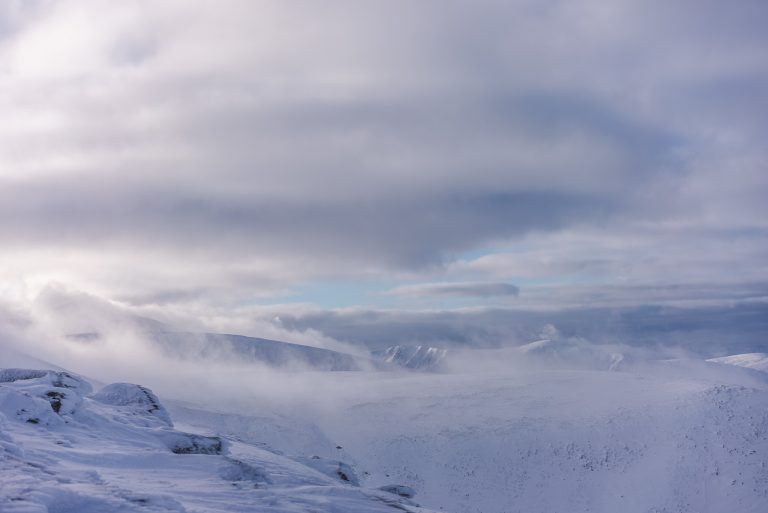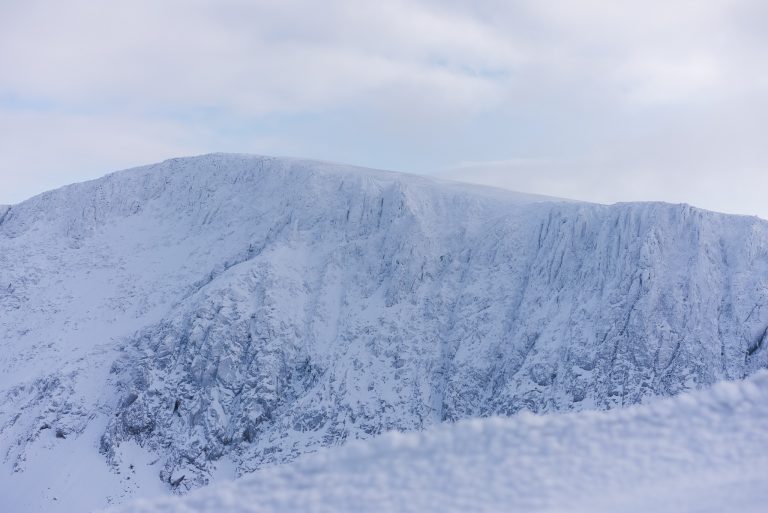 My biggest client deadlines are finally done for the year, and I've been poorly for 2 weeks straight now. Likely something caught at Kendal Mountain Festival, but it just won't budge.
We were supposed to go straight up to the Cairngorms from KMF last month, we were on our way from Kendal to Penrith when the van's lights started to flicker, and then finally the electrics died. A taxi home later and a day at home, and feeling poorly set in, changing any new plans to go up to Scotland. Kind of stressful, as I was heading up there to shoot some key narrative for my Ice Mile film. I've spent the last couple of weeks pretty sad that I missed this because of the van breaking, and now illness, frustrated that nobody can sub in and just sad I hadn't experienced the magic of the snowfall up there. So when, last week, I started feeling a little better, we booked a couple of nights up in Aviemore so we could have just one mountain day.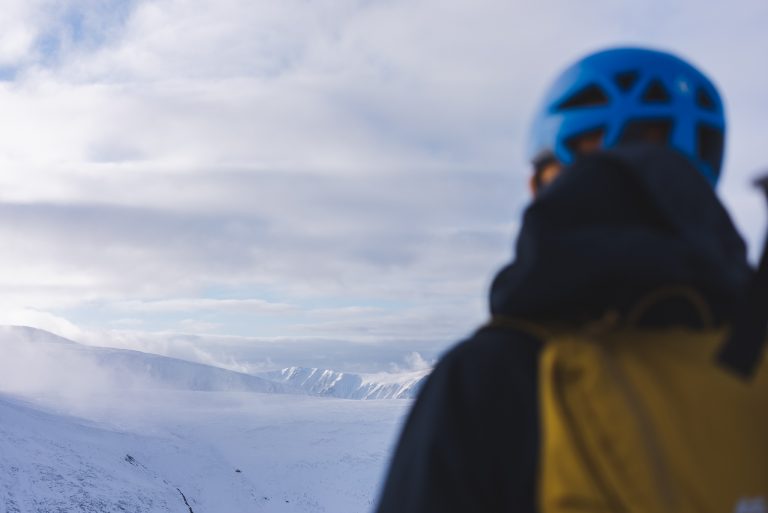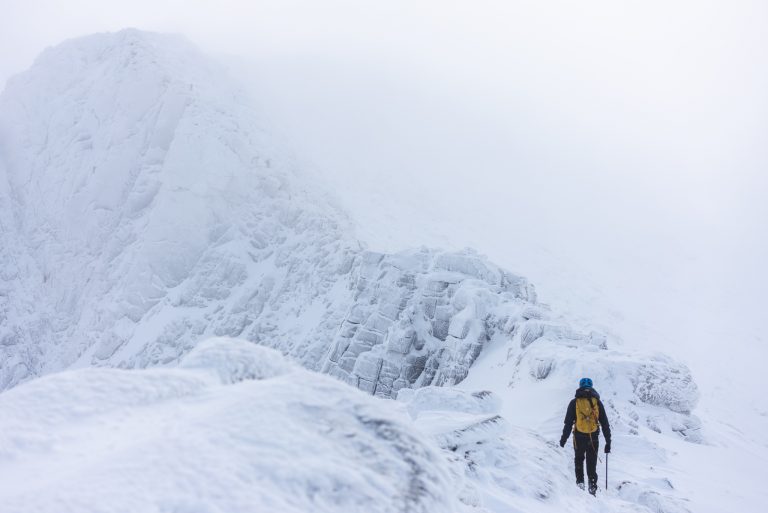 Well, we had a mountain day, just not one we'd planned on having. Hit full force with illness again as we headed up to Scotland, I started to worry about being out in the mountains feeling worse for wear.
We'd originally planned to head up Fiacaill Ridge, a route we'd wanted to do for two seasons now but always stopped by something – bad weather, injury, Covid. Here was a blue-bird(ish), windless(ish) day, a beauty in the Cairngorms. After the road finally opened, we headed up into the mountains and started out – me taking gratuitous breaks, sipping lemsip from my flask, taking it easy, and in the back of my mind knowing that I'd likely not be doing the ridge today, but hoping the time out would shake something up within me.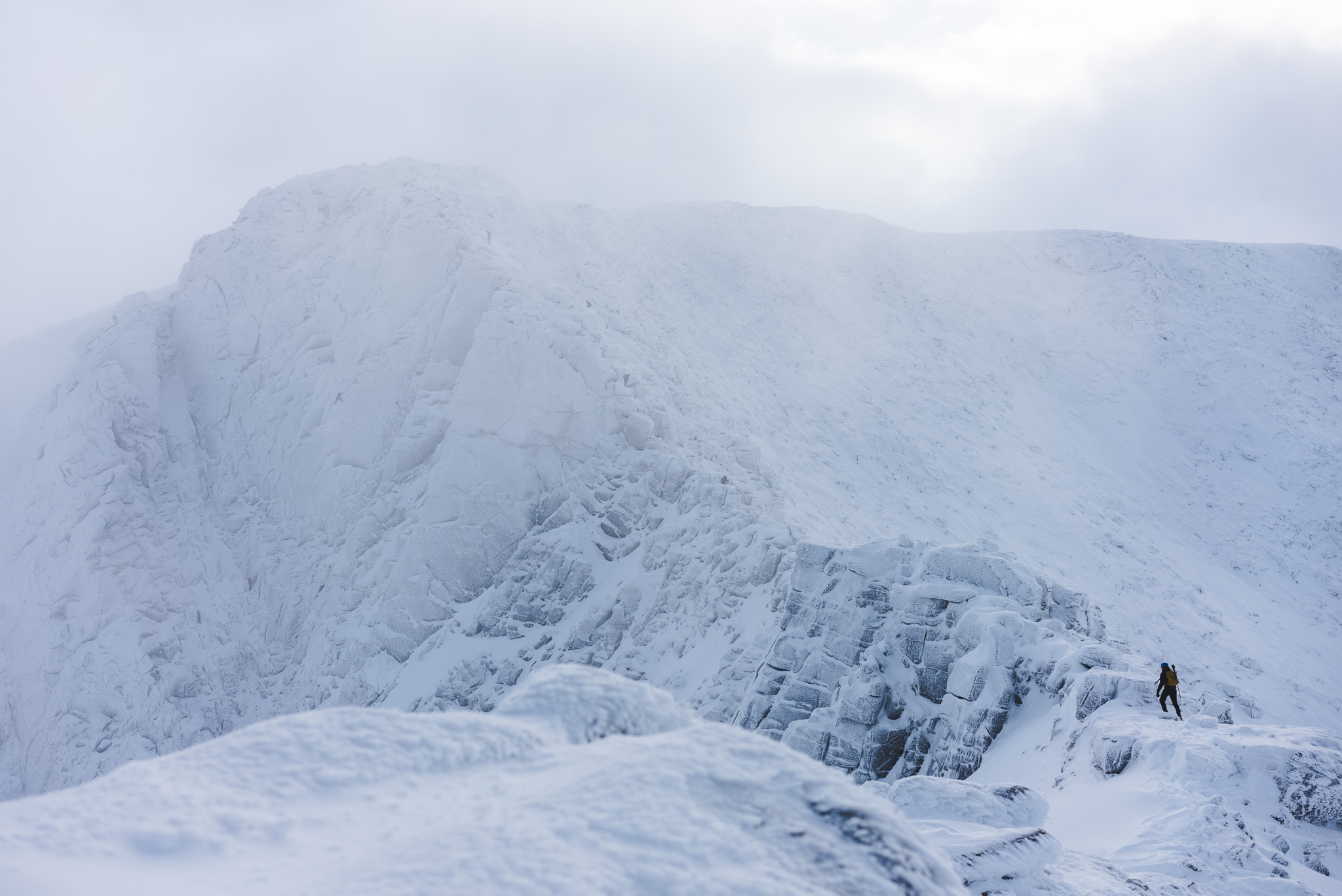 And, of course, we didn't do the ridge. I was sorely tempted, after coming this far, but I'm definitely able to know my energy levels and limit when I'm in the outdoors. And knowing the line between unsafe and uncomfortable. I've been uncomfortable quite a bit, but I tend to avoid unsafe as much as possible. We made it onto the ridge just as the hard scrambling started before I simply said I'd like to go back. It's hard, knowing your body isn't up to something that is just there in front of you, but I just didn't trust my weakened legs to push and my tired arms to pull, and resigned myself to doing this ridge another day.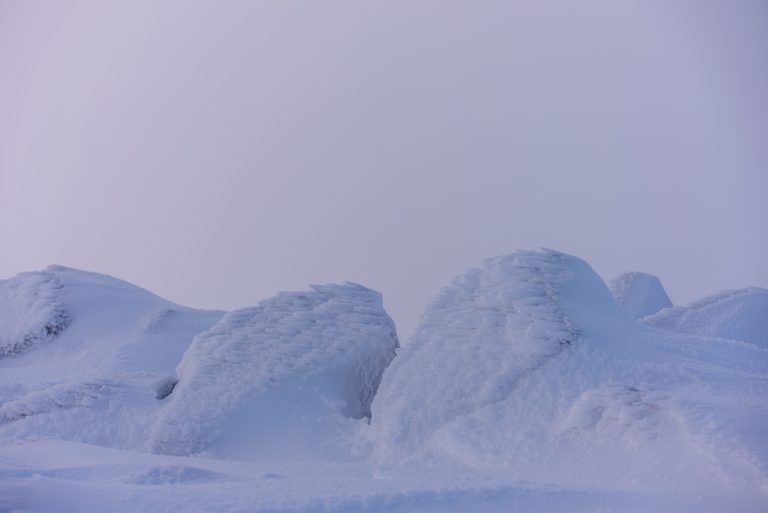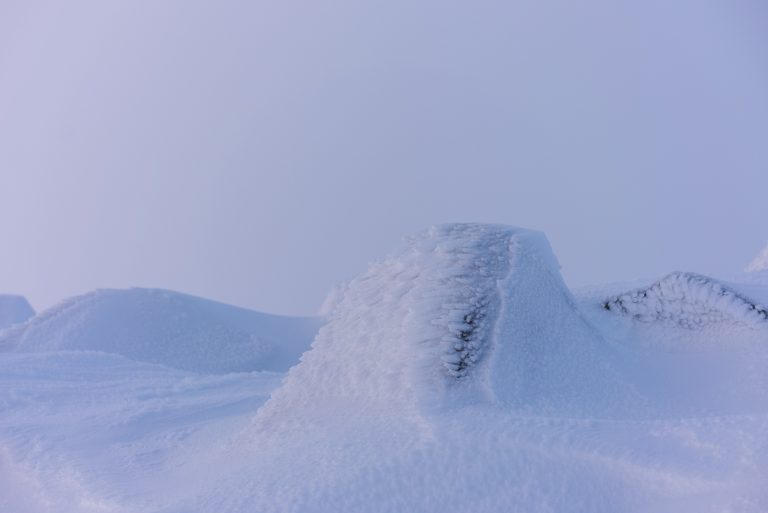 We headed down, taking our time, picking out the details of the rime on the rock, how the ice formations were shaped like leaves, carved by the winds of yesterday. I played around with shooting on a 55mm, the only lens I'd brought up with me, moving around and challenging myself to find compositions with this focal length rather than using a zoom which is what I'm used to.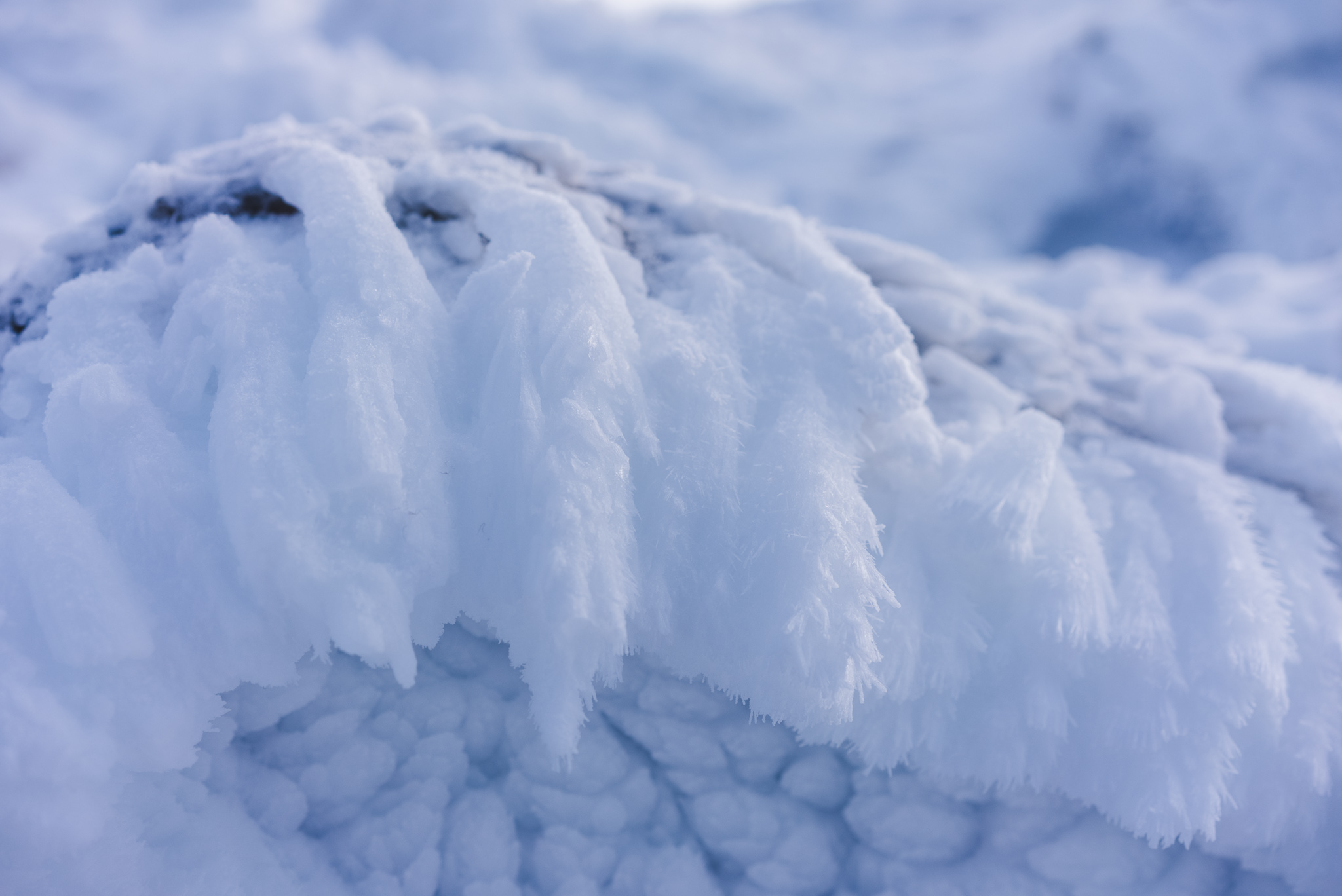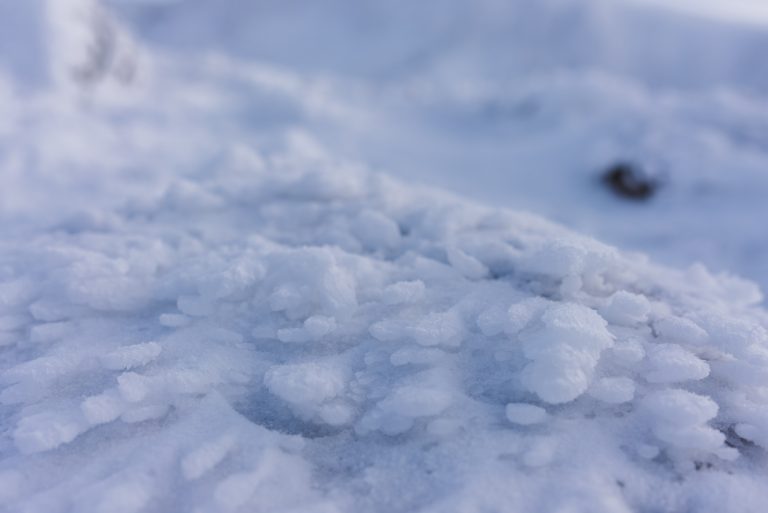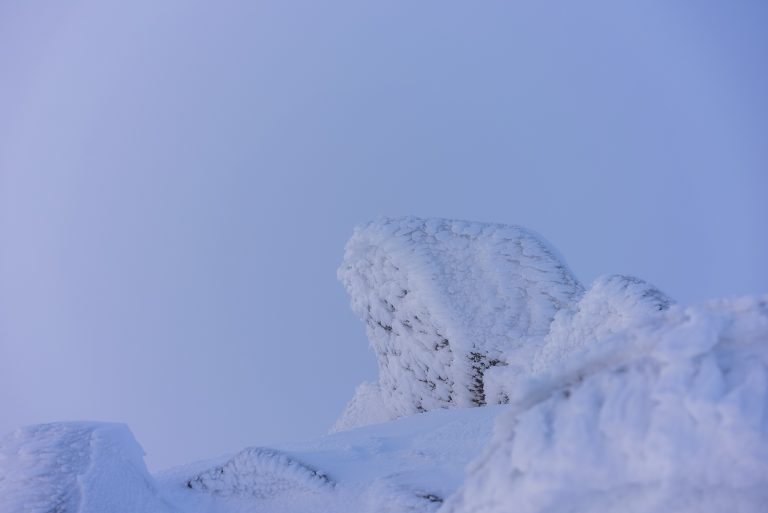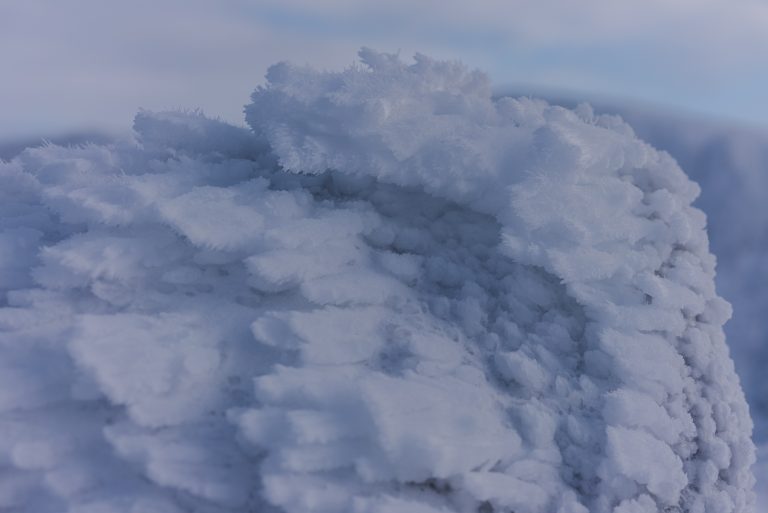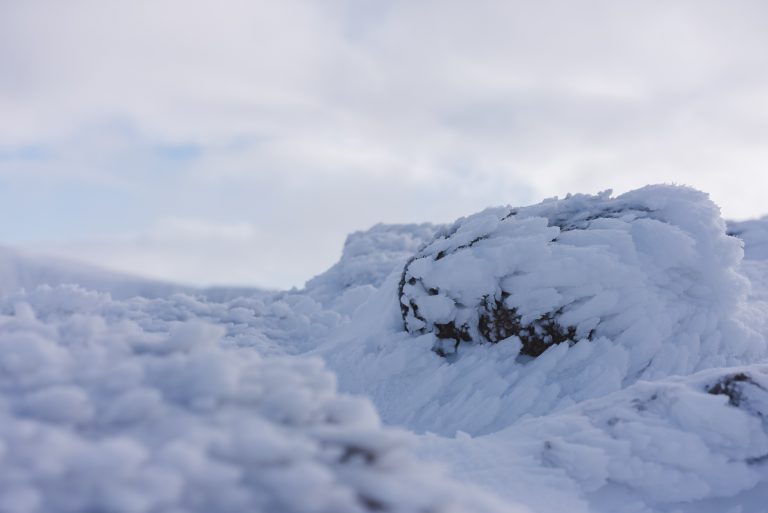 It feels a bit like a little perfect metaphor. Sickness and unhappiness all these symptoms of just never stopping. 
I can sink so far into an edit, into projects that I resent being pulled out of them. It's like the magic suddenly dies and I wonder how I managed to immerse myself so completely, it feels impossible to get started again. Maybe that's freelance. And my personality. But there has to be a line where it does have to stop because even though I love it, it's not enough to keep me healthy and sane and happy. 
I'm looking to the upcoming months with completely different goals and visions. Maybe it's because work now feels stable. The beginning of 2021 started with me having no work and no money which was a huge driver for hyperfocusing on my career – but I now have enough work until March. I can breathe.
And so I've realised I can let go a little and try and have some balance. To concentrate on the projects I'm working on properly, to give them the time and attention they need. To just not work as much, to spend more time with friends. Spend more time with family. Have these mountain days out for me, when I'm well and fit and strong. To take care of my body and my mind, which I sorely have neglected recently.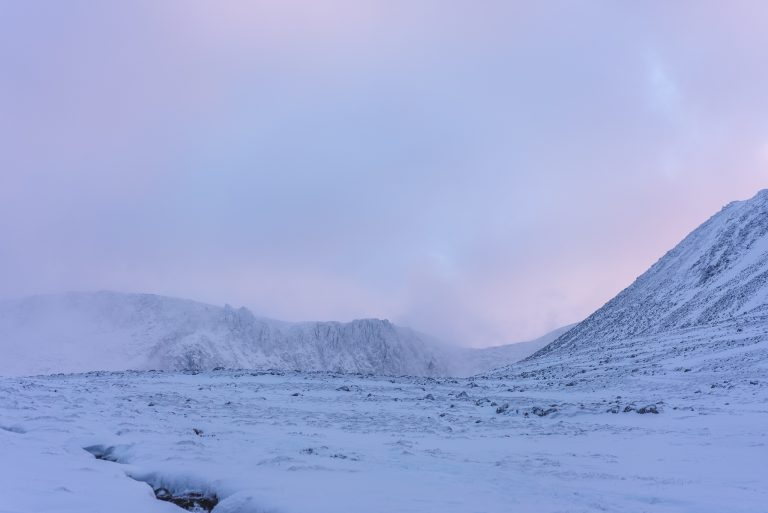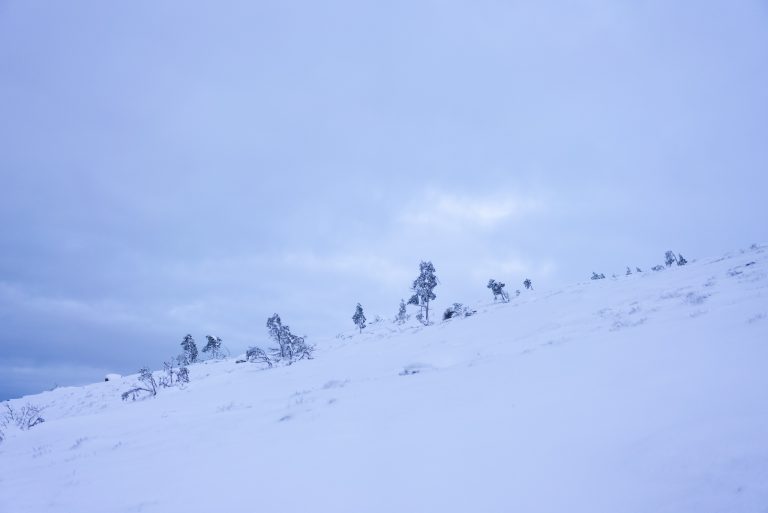 Back down to our airbnb, straight into a hot shower, burying myself into my duvet, with another lemsip and a slightly bittersweet day in the mountains.