Friday 3rd May, 07:00am, El Chorro
The day Michael got stuck up a 6c slab. 
We woke up on day two of our El Chorro climbing trip to cloudy skies.
Today's location: Escalera Arabe – Suiza. We'd spent the night before looking through the guidebook for a place that had a little of everything – easier grades for Sonja and I to feel comfortable on, as well as some higher 6s for the Michael's to play on. 
This time we would find ourselves parking just above El Chorro, overlooking the beautiful water with mountainous framing. We started our 30 minute approach to our crag in pretty good spirits, winding around an easy trail and taking a short-cut through the woods to find ourselves at the base of the mountains – home to some single and multipitch routes.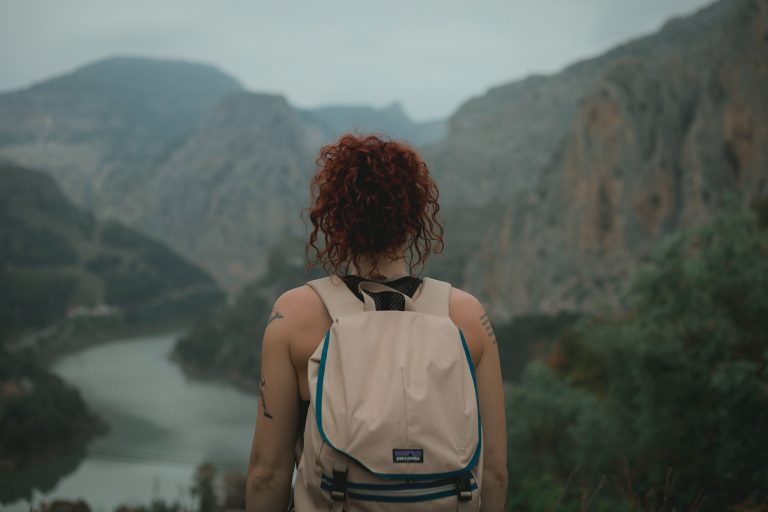 Despite our worries that it was going to be too cold, it actually turned out to be the perfect temperature for all day climbing. Instead of having to leave midday, we just carried on climbing through the hottest part of the day.
Micha got his 6b, I toproped my way up a beautiful 6a he'd put up, and a huge rat stole somebody's lunch.
By today Michael had decided that he liked sport climbing again. WIN. 
The last 6 or so months (more, probably) have been really hard. Michael has just flat out stopped enjoying sport climbing, meaning that we go a lot less often, meaning my progression in sport climbing has not just stopped, it's gone backwards, as my endurance has suffered. 
So seeing him enjoying sport climbing again and wanting to try something tricky was amazing, though I did have my reservations about the 6c slab he had spotted. 
He decided to go from leading 5s to going up a 15m, very technical slab 6c – aaaaaand yeah.
He got 2 bolts from the top and reached the crux – a black piece of wall he couldn't get past at all, not even pulling on his last bolt!
He came down, I went up to his high point, tried the moves a shorter beta way. Fell, failed. By now the sun was out and the sunburn was setting in – still, 2 bolts from the top.
I came down. Other Michael went up.
Two bolts from the top.
This blank wall wasn't giving any of us anything, so we found a way up there so I could set up a rope and abseil down to rescue the gear. 
After we rescued our draws, we packed up and hiked back out of the crag, feeling that  beautiful feeling you get when you've had a full day climbing but feel ready for more already.