Last week was an odd one for me. I felt pretty poorly, and ended up in hospital thinking my appendix had exploded, only to be (luckily!) diagnosed with an infection and sleepily sent home in the early hours of Tuesday morning with antibiotics. It was a weird kind of sick: pain that came in waves, I felt kind of groggy, I also developed a cold and sore throat on top.
It was perhaps bad timing then that a photographer, somebody I'd admired from afar in the past, asked me if I wanted to come along with him whilst who shot some landscape shots a couple of days in the week.
Bad timing -maybe, but I felt okay, really. I wasn't bedridden or completely devoid of energy, and the idea of getting out was refreshing. I was able to drag myself out of the house to climb and explore, and proved to myself that sometimes, yes, it's actually good to not confine yourself to the house when you're not feeling well.
Even when I'm well, energetic, I can sometimes find it hard to spend time outdoors on weekdays. Even though I'm freelance, it's often difficult for me drag myself away from screen-based client work to actually work on my own creativity. I find excuses not to feed my happiness, to learn. I think I'm often driven by that false, destructive force that tells me that if I'm not doing something 'useful' or 'productive' then I really shouldn't be doing it at all.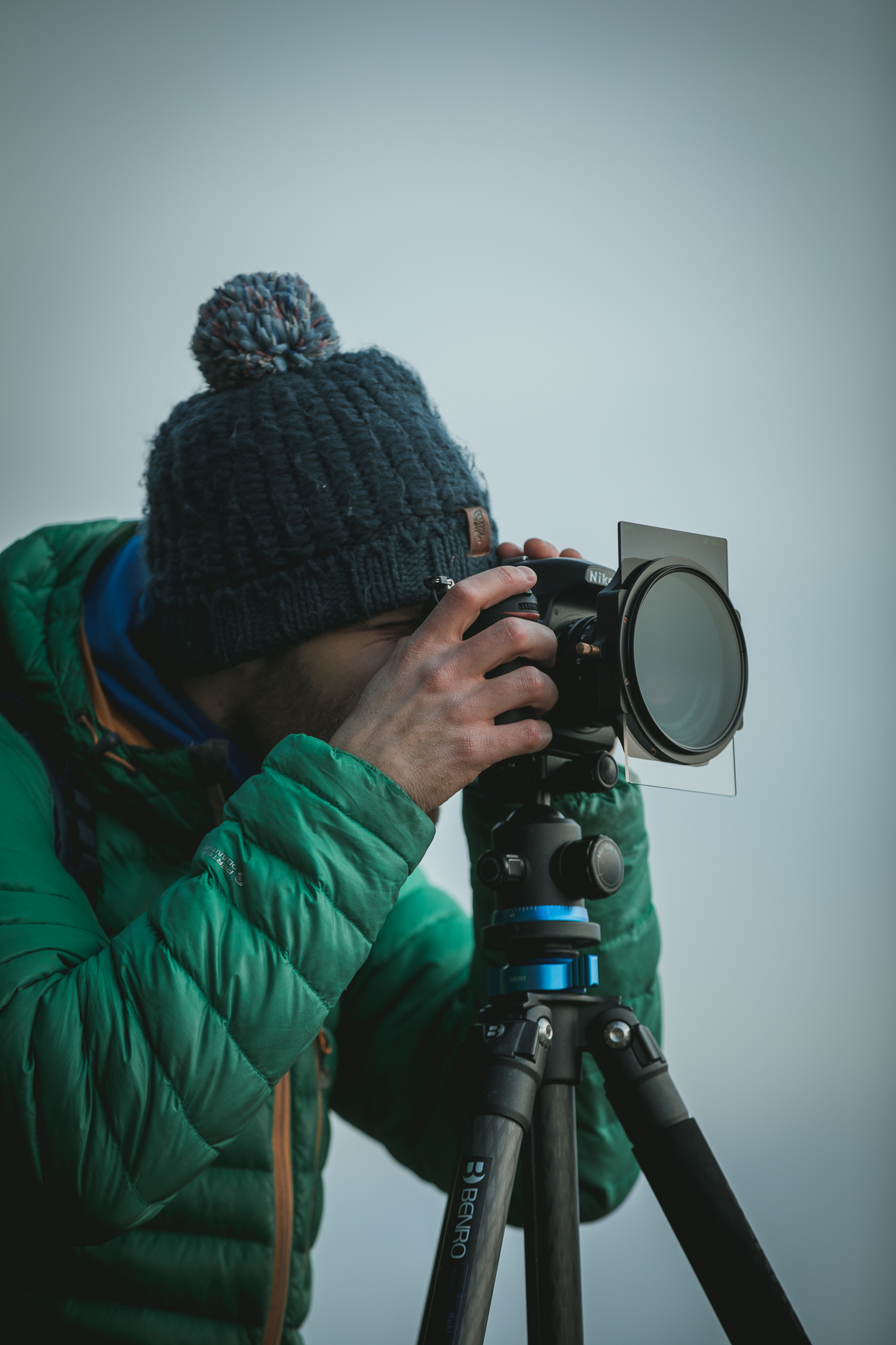 Tuesday 5th March 2019, Stanage Edge 
But I ignored that insidious voice last week. I worked late, got a tone of my client work done, and  spent Tuesday rambling around Stanage edge, staring at the miles and miles famous UK trad climbing, camera in hand, fingers itching to tie the laces on a pair of climbing shoes. 
The wind was pretty brisk so drone was out for the day, which I actually preferred as I could concentrate on playing with the addition that had joined my camera family, the Canon 5DmkIV. 
It's interesting to watch an experienced photographer go about what they do. To see how passionate they get about certain things, how they view a landscape or a subject and envision what their shot could be, what works, what will work in a couple of hours with different light, where to wander, choosing the moment.
I am very much a snap snap snap snap snap snap kind of photographer. But I think, maybe, that's to be expected. I'm new, and keen, and I see something I think is beautiful and I just snap. Especially when it comes to a moment for a portrait, I want to get it just then, snap. Captured.
But that kind of workflow can make for quite a lot of bad photos. I know that people (Marc) might disagree with me when it comes to photography; no photo is a bad photo and all that. But, sometimes, there really is a time in my importing process where the 'Move to Trash' really comes out to play. It has to.
We wandered around Stanage, taking different paths; we scrambled around the rocks, Marc visualised, I tried the art of visualising and failed, miserably. I learnt how to bracket, got shown some Photoshop editing tricks over peppermint tea, and then headed home to process a day of new things. 
Thursday 7th March 2019, Formby Beach 
Another day of new things. This time: planning.
The whole of the UK was raining. And I mean, raining. The plan was to head to the East Coast. My home office window revealed dark clouds and a message flitted from my phone to Marc's "do we really want to go out today?" – I was not feeling it.
But, Marc was. He had spent the morning scanning the radar weather map and found a place on the West Coast he thought may.. just may, be absent of rain – a place where he grew up.
I relented, trusting in experienced planning.
So, I packed up the camera bag and we headed out. Out into rain, heavy skies, small breaks.
And we landed here.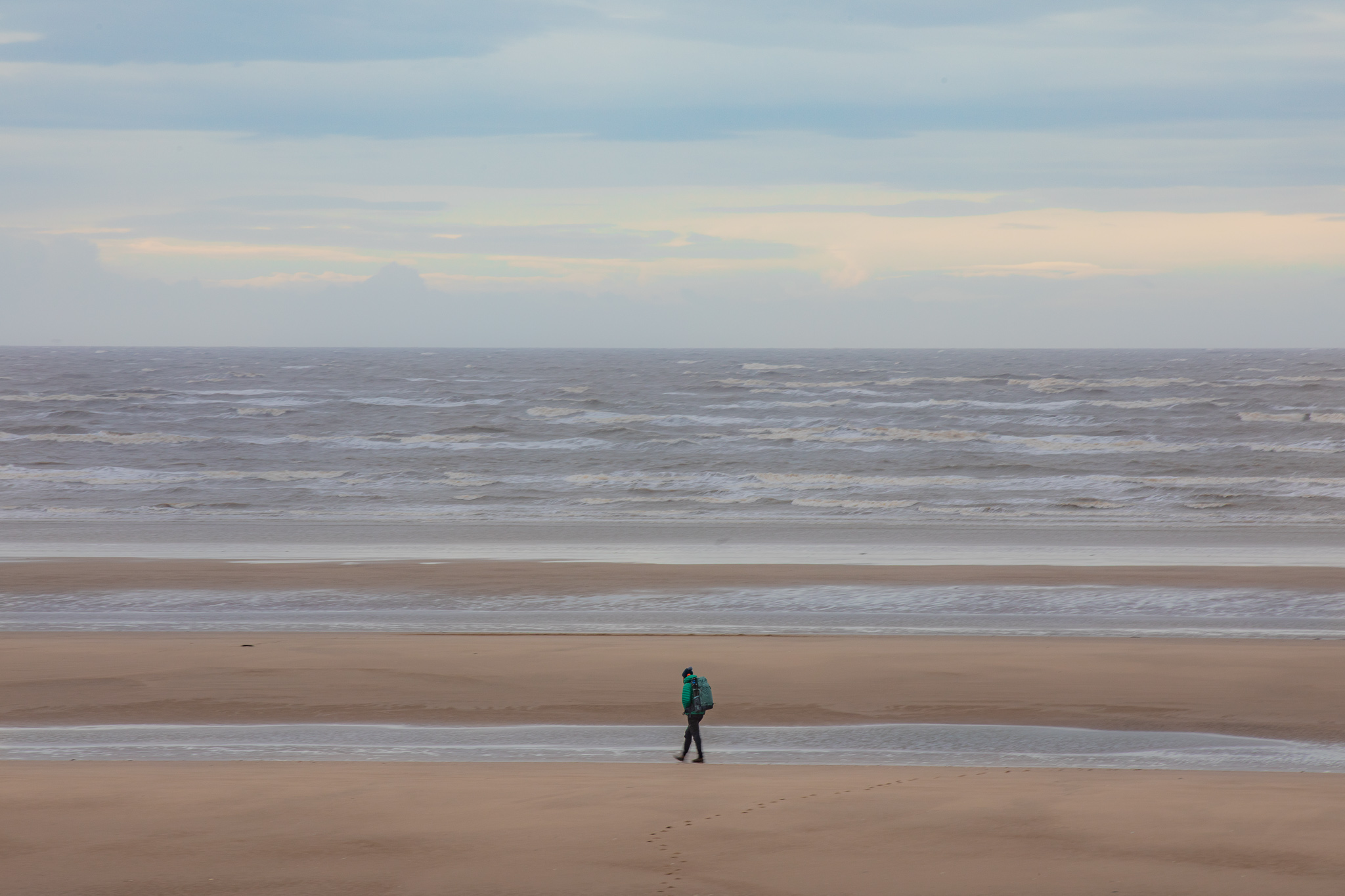 Raging wind and spits of rain, nothing more. We could see the rain a few miles North, a few miles South. But here, right here – the clouds were breaking up and the sun was beginning to make its slow dip toward the sea.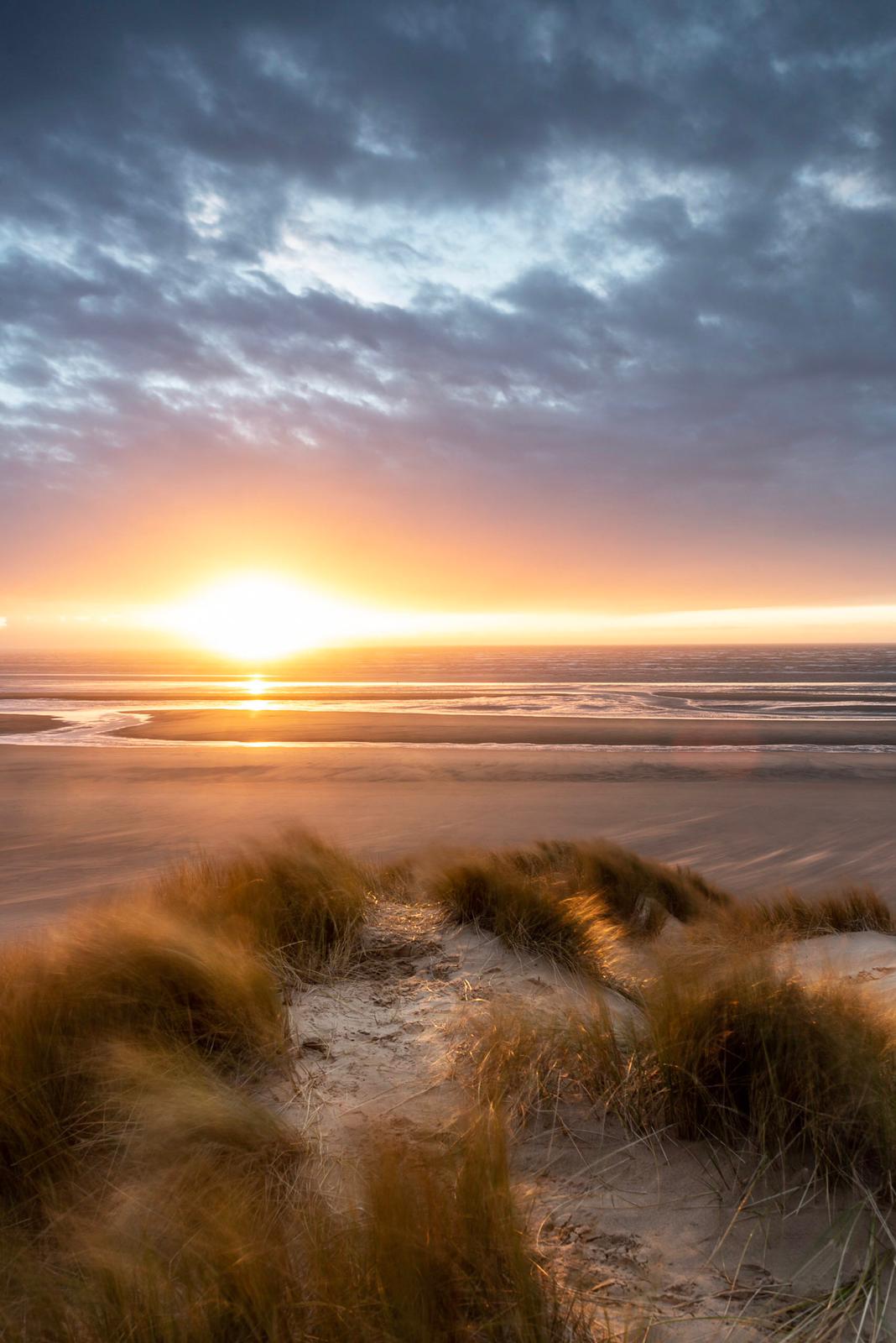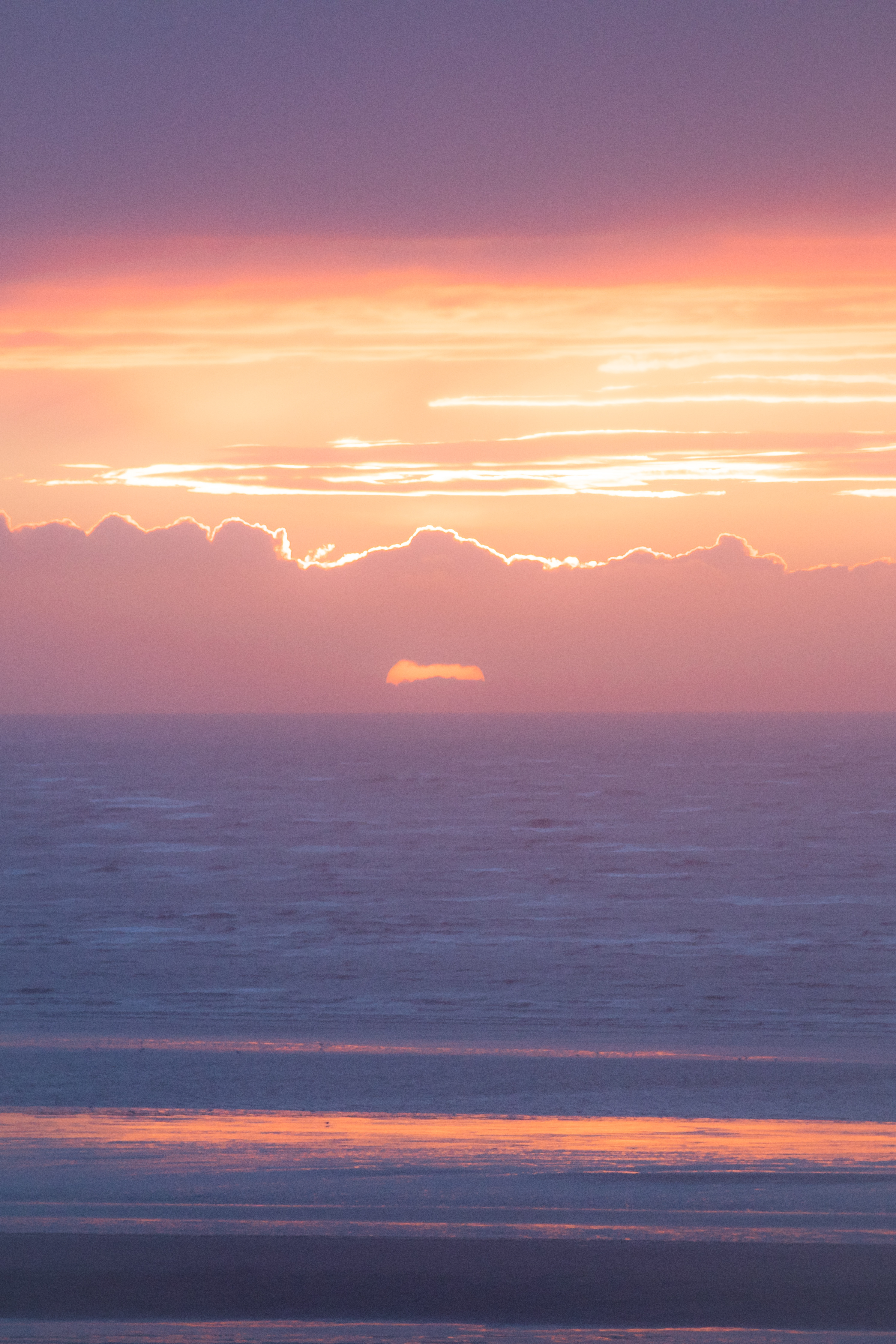 Different perspectives.
For sure, if i didn't know who's photo was who's, I'd probably guess the one on the left as Marc's. The one second exposure revealing soft sunlit grass; it just feels like a photo that has more knowledge and experience poured into it. Mine, on the right, speaks a lot to my personality. Whimsical, almost video-game landscape-esque, a pastel, otherwordly edit. They're just different.